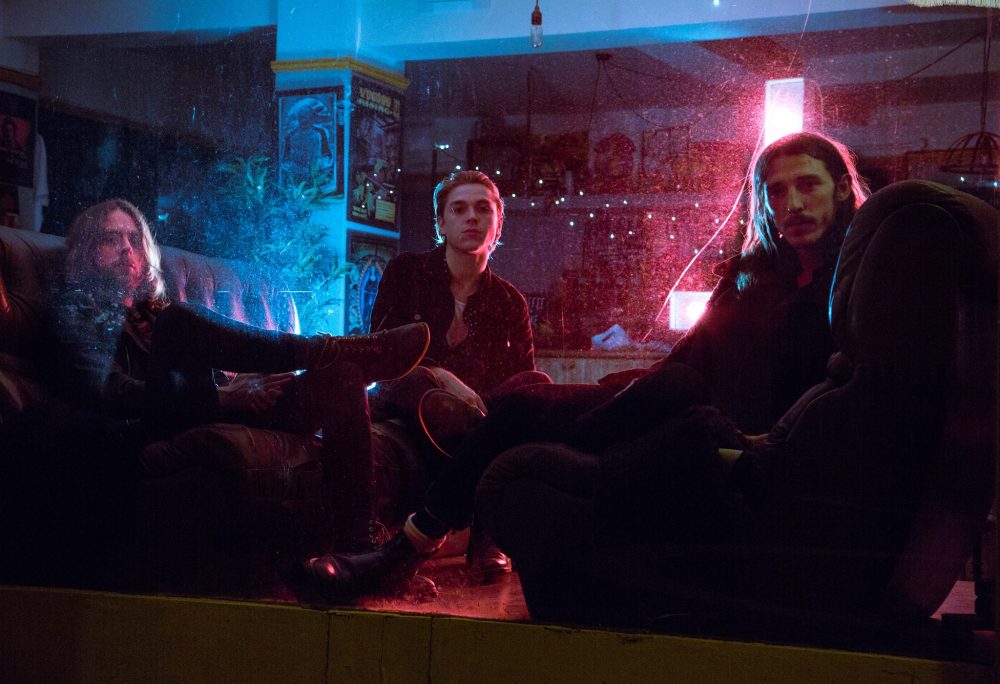 Newcastle trio Demob Happy have tastemakers in the U.K. paying attention, having just supporting acts like The Cribs and Gang Of Youths this spring. They're signed to Atlantic Records' U.S. imprint Taste and Tone, who released their rather rocking single "Dead Dreamers" earlier in the year.
The track came after seeing that "the world tried to set itself on fire the last year," and the band wrote based on that and ended up with a dirty rocker with riffs that remind a bit of acts like Royal Blood, with a bit of the bombastic nature of early Muse. It's got a big time sound that has some serious mainstream appeal.
Take a listen to "Dead Dreamers" below, and don't be afraid to turn the volume up a little bit while you do.