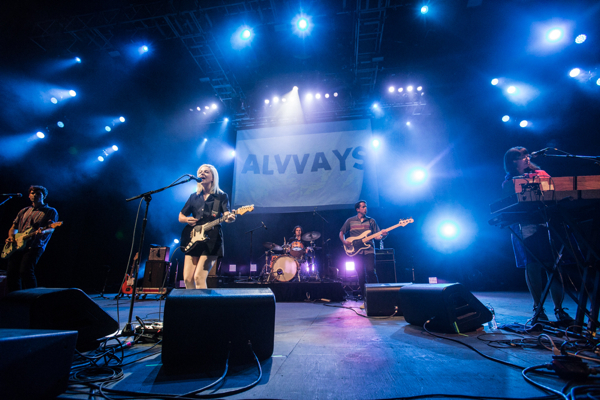 (Alvvays at BRIC Celebrate Brooklyn! Festival in 2016)
When it comes time to make my best albums list this year you can bet that Alvvays new album Antisocialites (released via Polyvinyl Records) will rank pretty high. I've had it on constant rotation since it's release and have no plans to stop blasting it around the clock.

The Toronto indie rockers will bring their tour in support of the new album to New York this Thursday, October 5, for a performance at Brooklyn Steel.
Tickets for the show are currently sold out, but keep an eye out for a last minute release or day of tickets at the venue as it's not one to be missed this week, that's for sure.