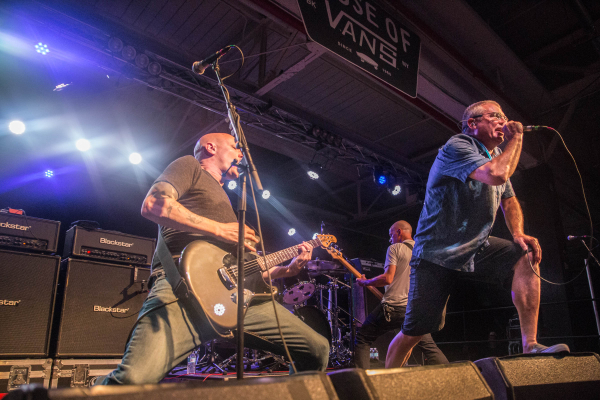 All photos by Rachel Barrish
Summer 2017 has flown on by and with it came one of the final House Of Vans summer series shows on August 3. Headlining this show was legendary California punk-rockers Descendents.
They were a natural fit for the skate arena of House Of Vans and gave fans a drink of punk rock to help quench their thirst.

Our photographer Rachel Barrish was there to capture all the action. Find her photo gallery posted below, along with their setlist.
Descendents Setlist:
1. Everything Sux
2. Hope
3. Rotting Out
4. On Paper
5. Pervert
6. Clean Sheets
7. My Dad Sucks
8. Nothing With You
9. I Wanna Be a Bear
10. Full Circle
11. Van
12. Testosterone
13. Who We Are
14. Silly Girl
15. Myage
16. Victim of Me
17. Talking
18. Coffee Mug
19. Weinerschnitzel
20. Get the Time
21. I Don't Want to Grow Up
22. Shameless Halo
23. I Like Food
24. When I Get Old
25. Coolidge
26. Without Love
27. Suburban Home
28. Thank You
29. Descendents
Encore:
30. Feel This
31. I'm the One