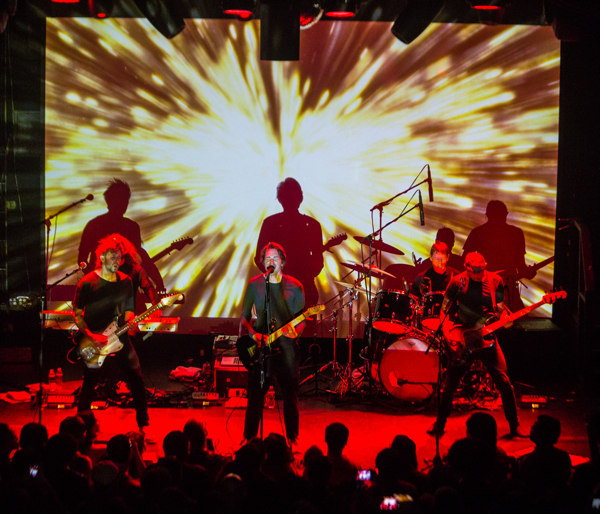 It still perplexes me that Danish rockers Mew aren't able to play huge places here in America, despite doing so back at home and elsewhere. Their music just has this natural larger-than-life quality that sounds huge when you're blasting them at home, but on an entirely different level live. They deserve to be playing much larger places than the likes of Bowery Ballroom (or Webster Hall), but considering I get to see a band of their quality in such a great tiny venue, I really can't complain.
They have been consistently putting out great, mostly overlooked records (at least here) for 20 years now and returned earlier this year with their seventh album, Visuals (released via Play It Again Sam). They're currently touring in support of the album and kicked off the U.S. leg of their tour with a performance at Bowery Ballroom on August 3.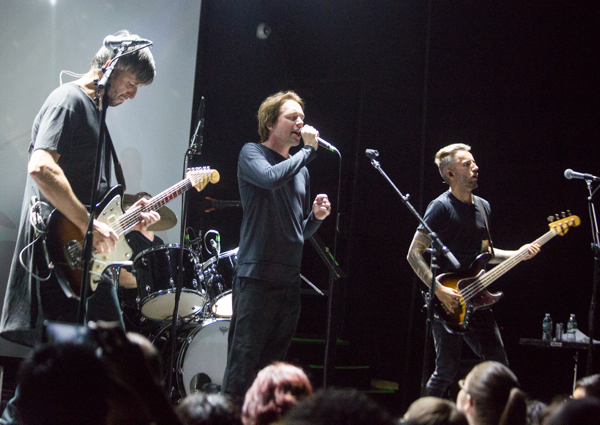 If they didn't tell us it was the first performance of this leg of the tour, you'd have no idea. They came out boldly and confidently, and gave us one hell of a show. After opening with "In A Better Place," they wasted no time giving fans what they wanted right away, diving straight into the dual fan favorites of "Special" and "The Zookeeper's Boy." This elevated the enthusiasm of the audience right away and the band never looked back.
After giving us a tight regular set features favorites from across their discography, they gave us a first encore featuring "Nothingness and No Regrets," "Am I Wry? No" and "156." As if that wasn't good enough, they returned for a show-closing climax of "Comforting Sounds" which truly felt bombastic and life-affirming, a truly proper conclusion to one hell of a show.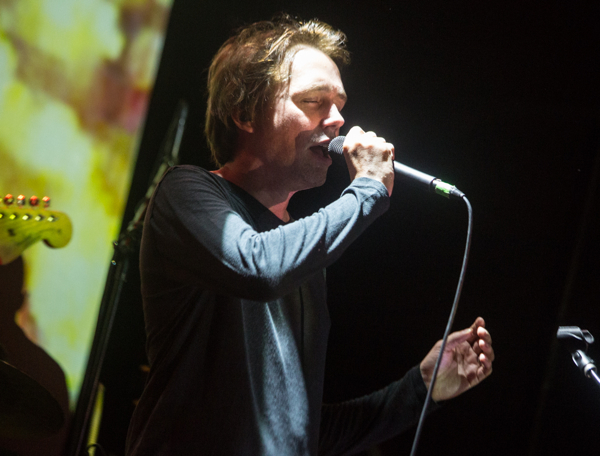 Find the full setlist posted below, followed by the full photo gallery from their performance at Bowery that night.
Mew Setlist:
1. In a Better Place
2. Special
3. The Zookeeper's Boy
4. Satellites
5. Candy Pieces All Smeared Out
6. Introducing Palace Players
7. Twist Quest
8. 85 Videos
9. Snow Brigade
10. Start
11. Water Slides
12. Apocalypso / Saviours Of Jazz Ballet
13. Carry Me to Safety
Encore:
14. Nothingness and No Regrets
15. Am I Wry? No
16. 156
Encore 2:
17. Comforting Sounds