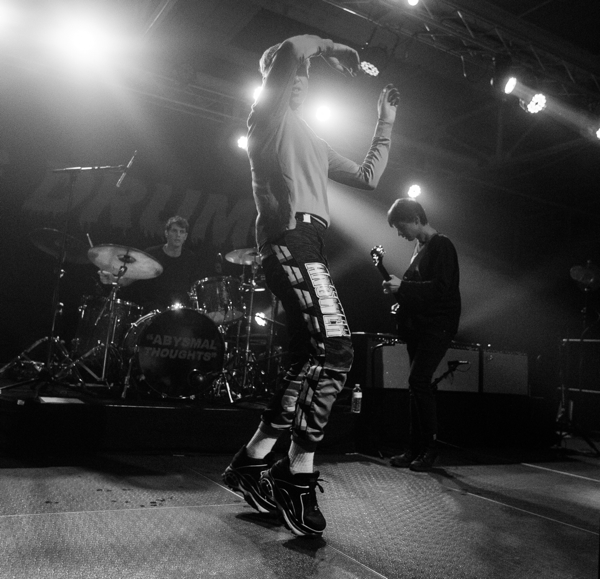 The Drums have endured many changes over the years, but recently suffered it's most significant loss with the departure of founding member Jacob Graham. With the release of fourth album "Abysmal Thoughts" (released via Anti- Records), The Drums now operates as the solo project of Jonny Pierce.
Pierce wrote and played every instrument on the album, resulting in one of the most personal recordings of his career. There is the sense that this is a very different album from him, but it has that signature summer-misery hybrid that he could make in his sleep at this point.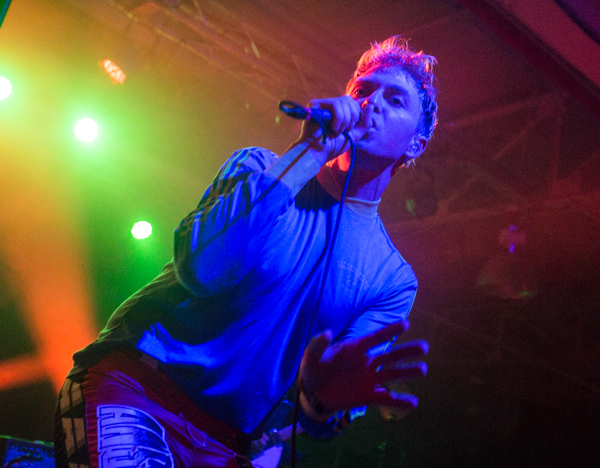 On June 7, Pierce and The Drums played a free show at House Of Vans, showcasing the new look lineup, as well as some of the material from "Abysmal Thoughts." This version of The Drums is strictly guitar rock, ditching the synths and electronics, since Graham is no longer around to manage them. This resulted in a loose but enjoyable set from the band, who haven't lost a step.
After shooting our three songs in the photo pit, Pierce thanked press for still wanting to cover them on album number 4. Even with all the shows I shoot, this was a first from any artist, a refreshing sign that he doesn't take anything for granted.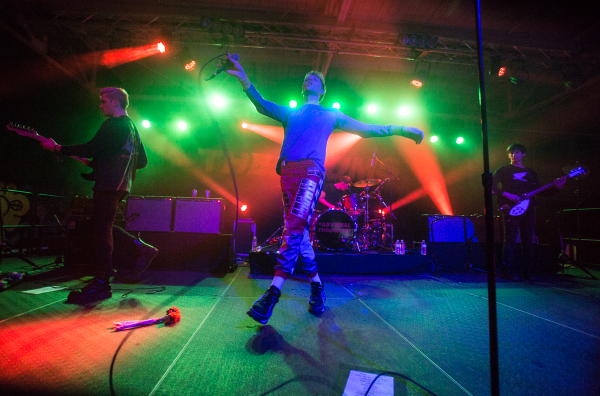 Find the setlist posted below, along with a gallery of photos from their set.
The Drums Setlist:
1. Kiss Me Again
2. Best Friend
3. Heart Basel
4. Book of Stories
5. Money
6. Let's Go Surfing
7. I Need a Doctor
8. The Future
9. Days
10. How It Ended
11. Book of Revelation
12. Blood Under My Belt
Encore:
13. What You Were
14. Head of the Horse