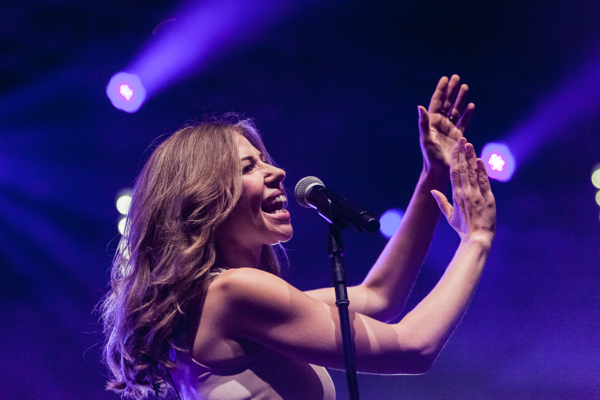 All photos by Adam Heller
On June 7, Boston's Lake Street Dive opened the BRIC Celebrate Brooklyn Festival with a free performance on June 7, kicking off the series of summer concerts at Prospect Park.

The group is still touring hard in support of their 2016 album Side Pony, which was released by Nonescuh Records. They gave fans a full, 21-song set, included plenty of their own tracks, along with covers of Prince, Wings, and George Michael.
Our photographer Adam Heller was there to capture all the action in photos, find his shots posted in the gallery below, along with the setlist.
Lake Street Dive Setlist:
1. Bad Self Portraits
2. I Don't Care About You
3. Rabid Animal
4. Use Me Up
5. Hello? Goodbye!
6. Side Pony
7. Saving All My Sinning
8. Spectacular Failure
9. How Good It Feels
10. When You Were Mine (Prince Cover)
11. Be Cool
12. Faith (George Michael Cover)
13. Rental Love
14. Don't Make Me Hold Your Hand
15. Drum Solo
16. Godawful Things
17. Let Me Roll It (Wings Cover)
18. Call Off Your Dogs
19. You Go Down Smooth
Encore:
20. Seventeen
21. My Speed