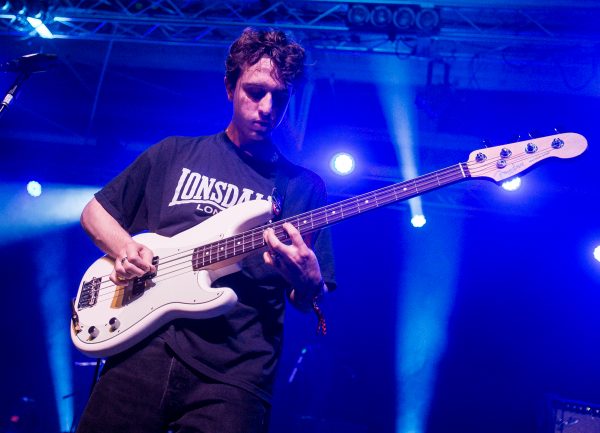 Summer is in full swing, which means some great free shows at House Of Vans in Brooklyn. I made my first visit of this year (although Dave covered Digable Planets show in May) on June 1 to catch a headlining performance from Brooklyn's very own, Beach Fossils.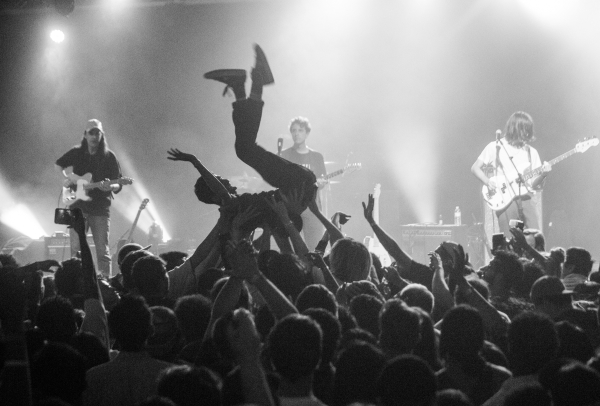 The show came just one day before the release of their new album Somersault (via frontman Dustin Payseur's own label Bayonet Records), acting as the unofficial release show of sorts.
The groups lineup has changed a lot over the years, but it seems like the band has fond a mature sweet spot that has churned out their most grown up album to date with Somersault. They teased some of the songs when they opened for The Feelies last summer, and this time they delivered even tighter versions of those songs, as well as plenty of old favorites as well.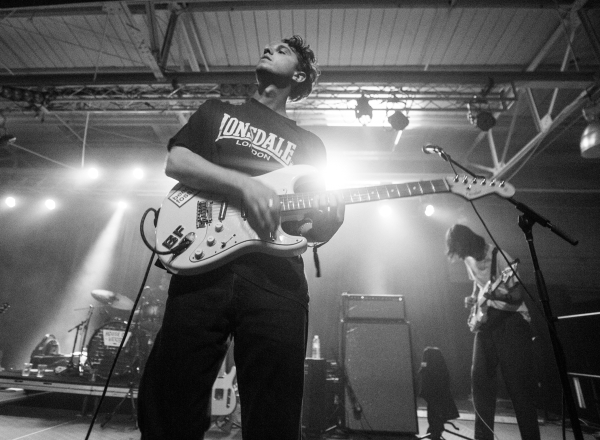 It's crazy to think that Beach Fossils debut came out seven years ago now, but a testament to Payseur that they're still going and evolving, when so many of their peers (and the venues that gave them their starts) went extinct.
Find photos from their performance posted below, along with Beach Fossils' setlist.
Beach Fossils Setlist:
1. Shallow
2. Youth
3. This Year
4. Generational Synthetic
5. Sugar
6. Moments
7. What a Pleasure
8. Social Jetlag
9. Down the Line
10. Sanity
11. Be Nothing
12. Calyer
13. Tangerine
14. Sleep Apnea
15. Closer Everywhere
Encore:
16. Careless
17. Daydream