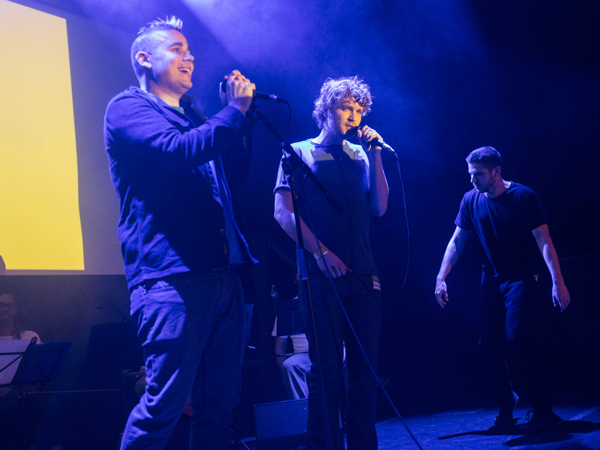 Now tackling his solo career full on, former Vampire Weekend member Rostam will release his debut album later this year. He's been teasing the release with new songs here and there, but the latest confirmation came with the new music video for "Gwan," the first release from his album.
On May 3 Rostam showed off some of his new material at Bowery Ballroom, the second show of small run of East Coast dates. The set featured cuts that Rostam previously released such as the aforementioned "Gwan," "Wood," "Don't Let It Get To You," "Gravity Don't Pull Me," and "EOS," some of which included two dancers moving along with the music. The 15-song set list also included new material that we can only assume will be on his record, all of which had that signature Rostam feel – along with those familiar string arrangements – connecting with the crowd right from the get-go.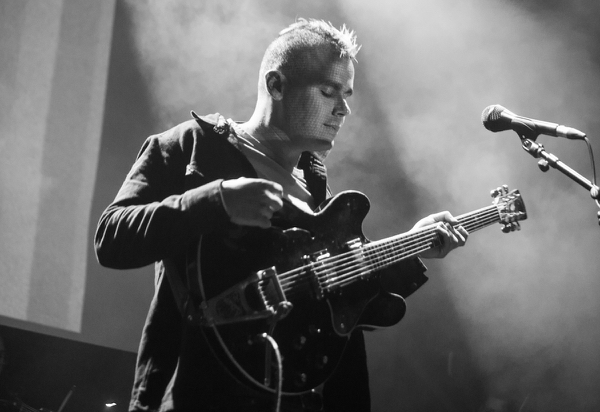 Rostam also brought out old pal Wes Miles of Ra Ra Riot, to bring back Discovery for one night, playing "It's Not My Fault (It's My Fault)." He also gave us Vampire Weekend's "Young Lion," a very rare treat considering it was never played live by Vampire Weekend. After fans pleaded for a encore at the show in Washington D.C the night before, he expanded the set for the hometown crowd, including a duet with opener Deradoorian on "Hold On," and a reprise of "Don't Let It Get To You."
Towards the end of the show two young woman barreled their way to the front of the crowd hoping to get him to sign their notebook for them. Even though they quite literally interrupted the show for fans and Rostam himself, he handled it about as well as you could, asking for them to quiet down so he could continue a story, and signing the autograph for them to resolve the issue. This was quite an unusual situation, but kudos to Rostam for handling it as well as he did. It's good to know that after hundreds of shows, I can still be surprised.
While many are understandably bummed that Rostam is no longer a member of Vampire Weekend (although he may still collaborate on songs), based on what I heard at Bowery Ballroom that night, fans will be very happy with his debut album.
Find photos from both his set, and Deradoorian's posted below, along with the setlist,
Rostam Setlist:
1. Wood
2. Never Going to Catch Me
3. New Morning
4. Bike Dream
5. Don't Let It Get to You
6. It's Not My Fault (It's My Fault) (Discovery)
7. Gravity Don't Pull Me
8. Rudy
9. Young Lion (Vampire Weekend)
10. When
11. EOS
12. Gwan
Encore:
13. Hold You @With[d609e858-c033-4cfb-8441-6736e23b291c]
14. Warning Intruders
15. Don't Let It Get to You (Reprise)
Deradoorian: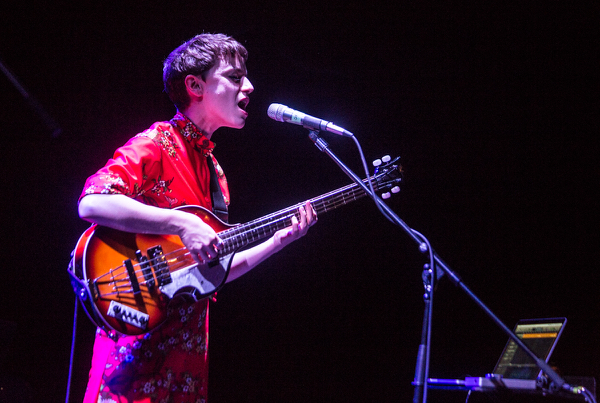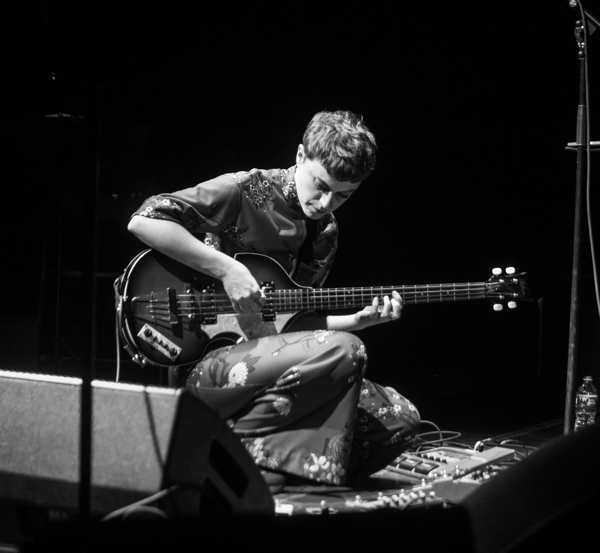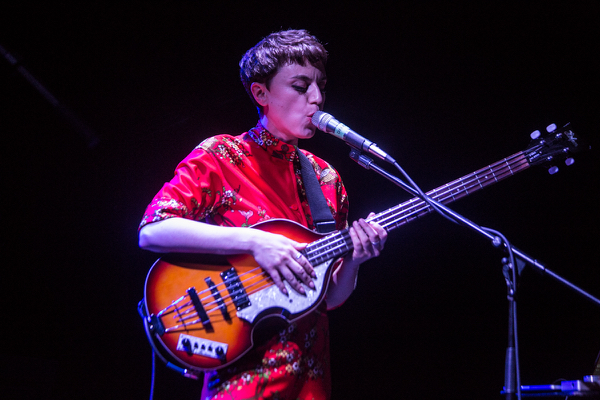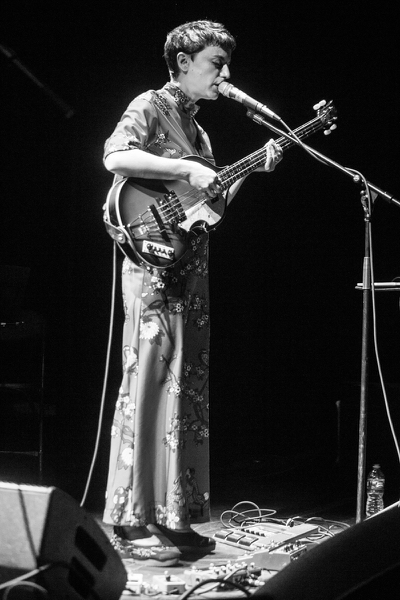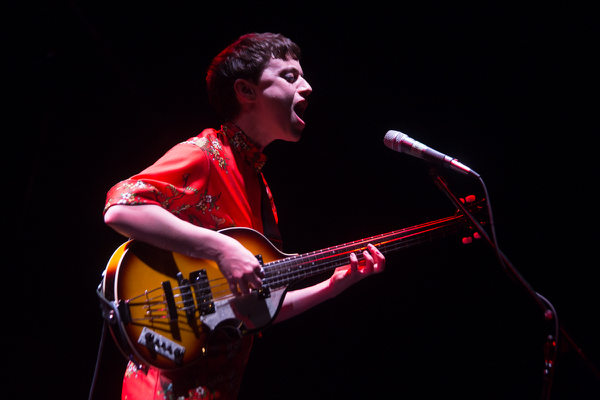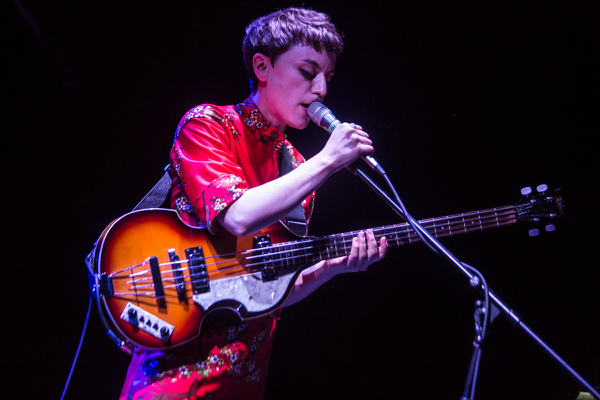 Rostam: