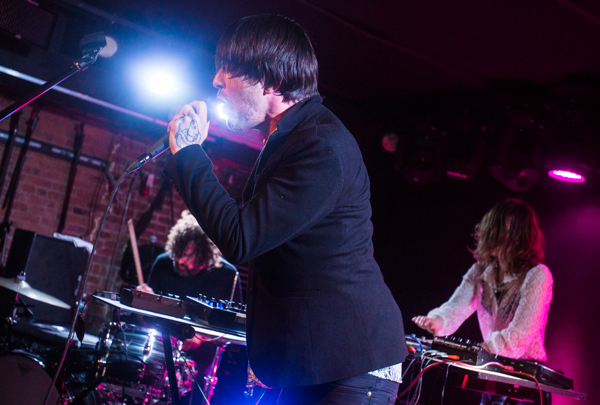 Dan Boeckner is the Canadian Ty Segall (I'm aware that he's been at it long before Ty), a man who won't tire at all, constantly releasing new music with various projects, seemingly never taking a break. After the big-time return for Wolf Parade last year, he's back at it with Operators, his electronic-rock band that also features multi-instrumentalist Devojka and drummer, Sam Brown.
A new Operators album is on the horizon via Last Gang Records, hinted by their new tour this year that saw them return to New York earlier this week to play a pair of shows at Rough Trade and Mercury Lounge, the latter of which was sold out and the one I caught.

In the middle of the show Boeckner joked about growing up in a dump in a small town on Vancouver Island, British Columbia, Canada, revealing how much he enjoyed writing songs about that place so he can get it all out, and share it with us. The music is equally as cathartic for his listeners, who find a different sort of release from Operators throbbing electronic-led anthems than they may with Wolf Parade.
The setlist featured all songs off their 2016 debut Blue Wave, as well as previous single "Ecstasy in My House" (which was easily the highlight of the night), and even the surprise, but welcome addition of Handsome Furs' "Damage," which Boeckner introduced as, "a song I took out of cold storage." It was just a reminder of how much great music he has released over various outlets, and pretty insane considering there's so much more coming this year and beyond.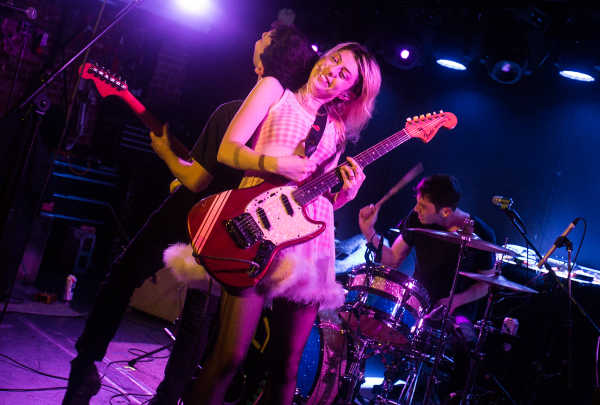 The show also featured an opening performance from local rockers Charly Bliss, whose debut album Guppy is being released this month via Barsuk. They sounded even better than they did when I caught them earlier this year when they opened for Tokyo Police Club. Keep an eye on those guys, as they're in for a pretty big breakthrough this year.
Find both Operators and Charly Bliss' setlists posted below, along with photo galleries of both performances.
Charly Bliss Setlist:
1. Percolator
2. Westermarck
3. Marble
4. Black Hole
5. Urge to Purge
6. Heaven
7. DQ
8. Glitter
9. Ruby
10. Love Me
Operators Set List:
1. Shape of Things
2. Control
3. Mission Creep
4. Bring Me the Head
5. Nobody
6. Ecstasy in My House
7. Space Needle
8. Blue Wave
9. Cold Light
Encore:
10. Damage (Handsome Furs)
11. True
Charly Bliss: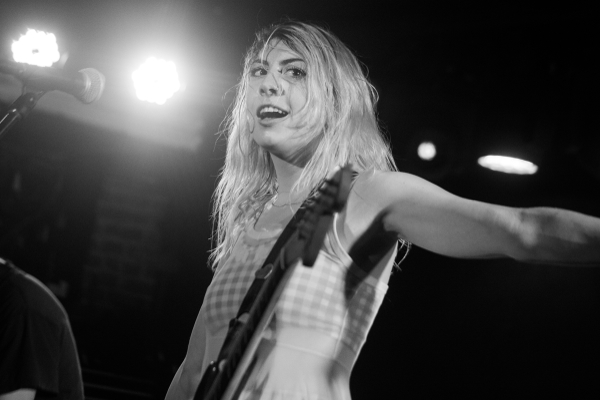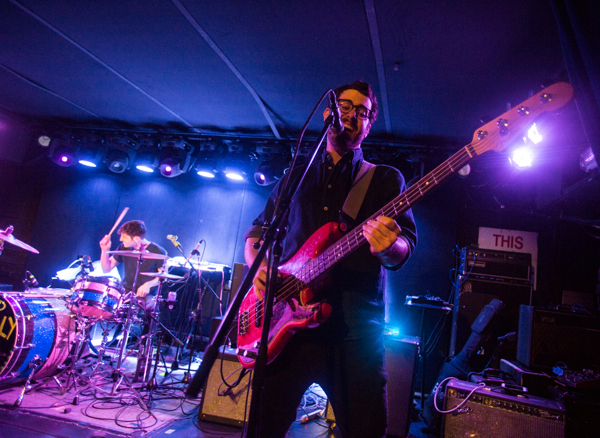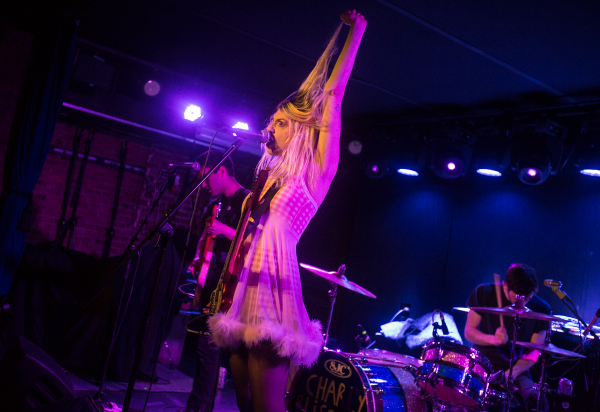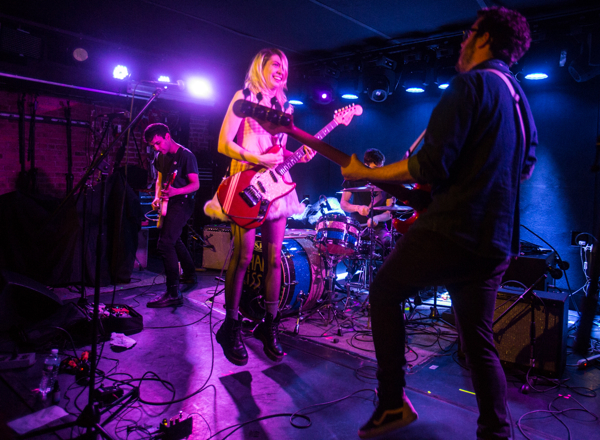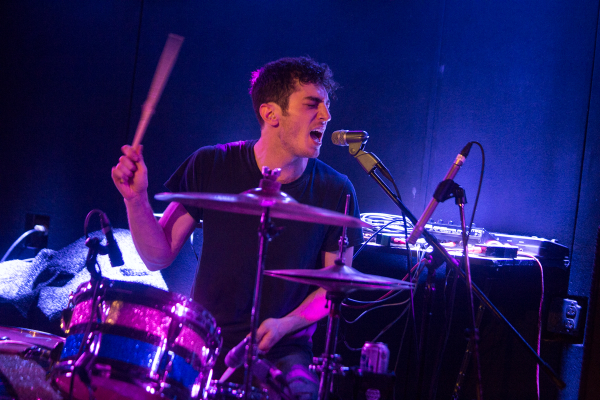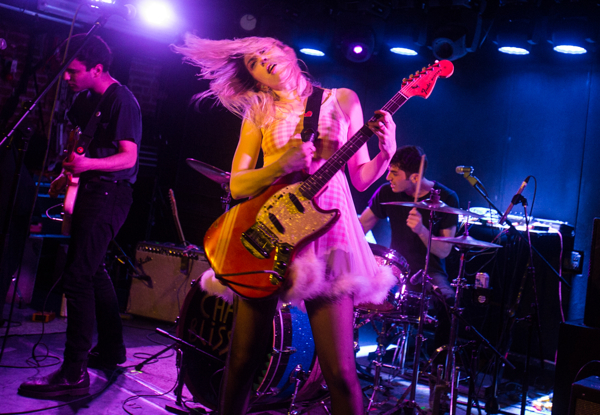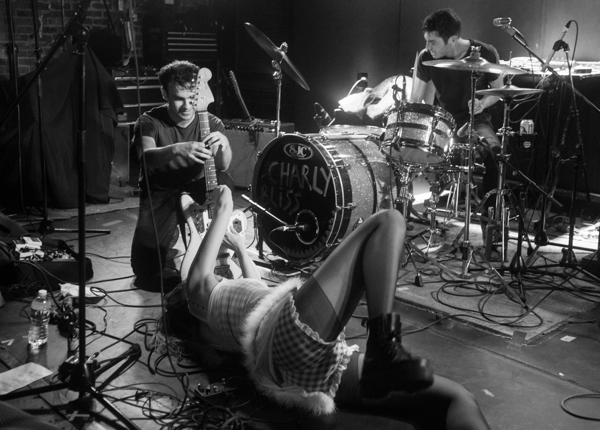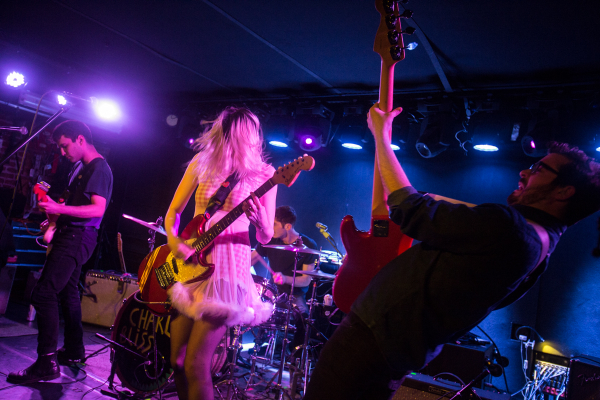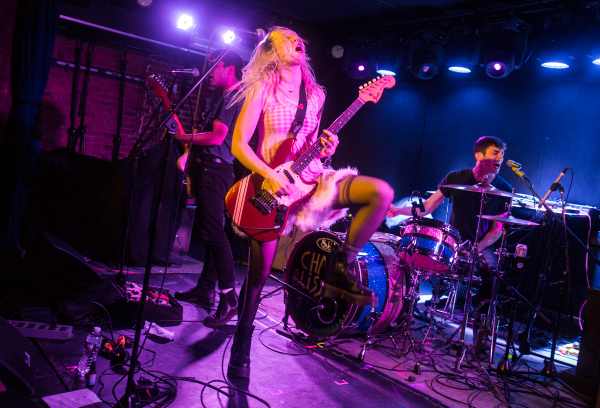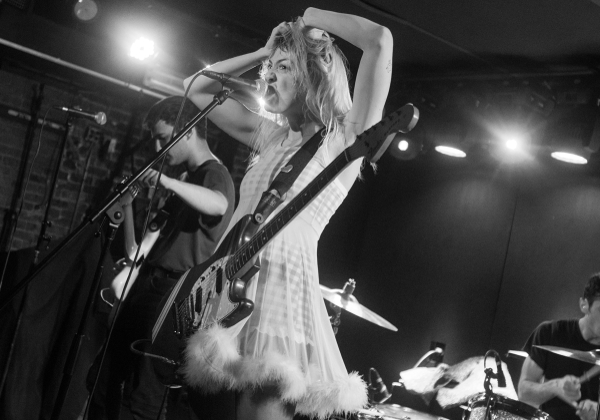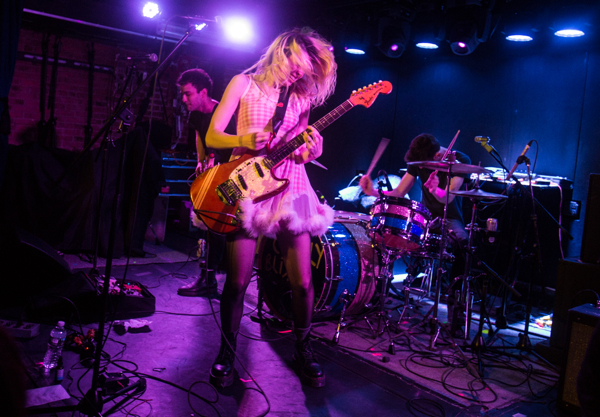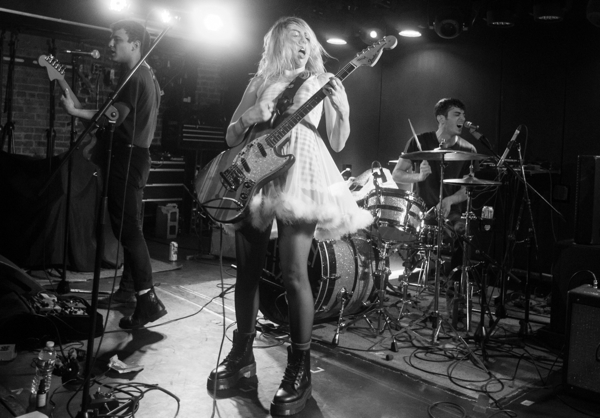 Operators: