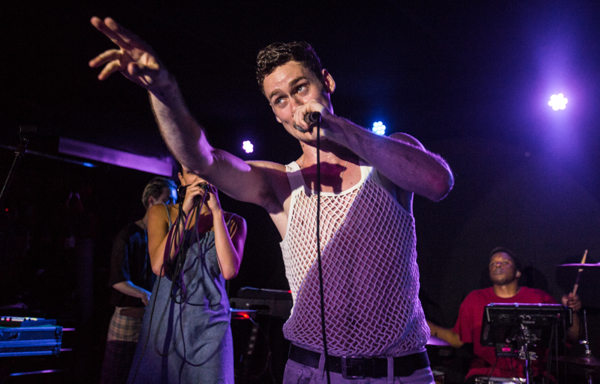 LUH, short for Lost Under Heaven, is the new band of former Wu Lyf frontman Ellery James Roberts and his girlfriend Ebony Hoorn. What started as a solo project for Roberts following the unfortunate demise of Wu Lyf turned into a new artistic endeavor between him and Hoorn.
They released their expansive and adventurous debut album Spiritual Songs For Lovers To Sing earlier this year via Mute Records, and made their US debut performance on July 15 in New York at a sold out Mercury Lounge. The intiamte setting was a thing to behold, as it didn't play out as your typical debut performance.
Roberts already has a devoted following from his time in Wu Lyf, and the sold out crowd shouted back every single lyric back at the couple throughout their powerful set. They did 9 tracks from their debut, and came back to perform "Unites," the song that they opened the set with, because they weren't too thrilled with how it sounded the first go-around.
It was a powerful performance, and the start of something special. Lets hope they return to us sooner, because getting to hear a massive song like "$oro" live was a thing of beauty.
Find the setlist posted below, along with shots of LUH along with local openers Glass Gang.

LUH Setlist:
1. Unites
2. Lost Under Heaven
3. Beneath the Concrete
4. Future Blues
5. First Eye to the New Sky
6. Loyalty
7. Lament
8. $oro
9. I&I
Encore:
10. Unites
Glass Gang: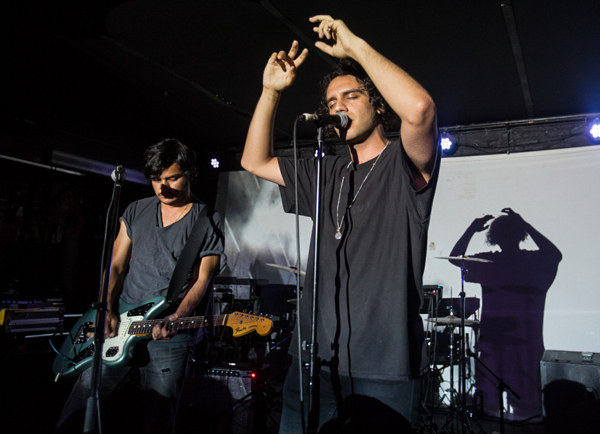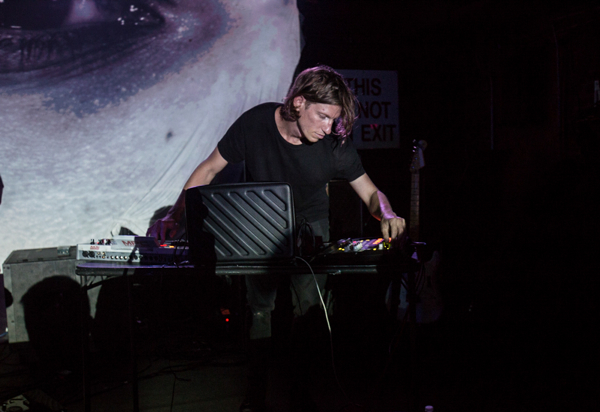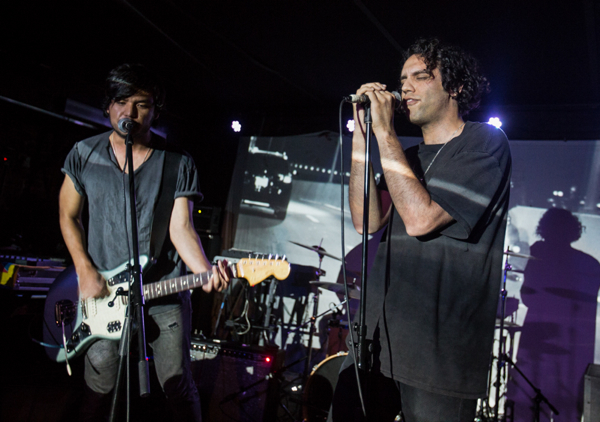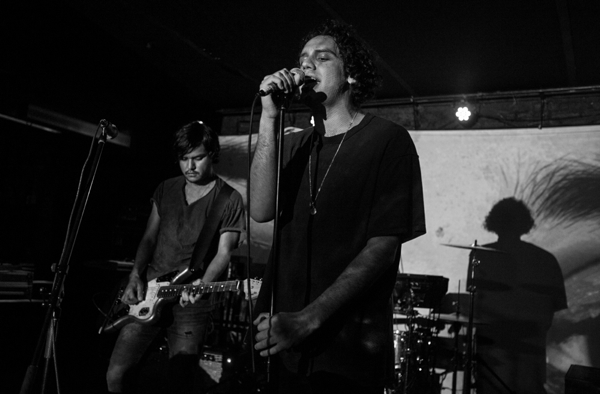 LUH: