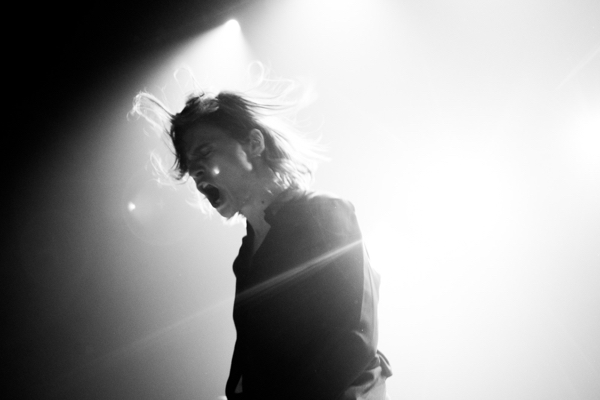 All photos by Dana Pacifico
It's always a nice lift me up when you can end stressful Monday with some live music. It was great evening getting to dance it out at T5 with some French pop delivered by the performative Christine and the Queens (who we last saw at Governors Ball this summer).
Héloïse and her Queens were enchanting to watch. The entire show is not only a musical spectacle but an all encompassing artistic performance including dance, video and a ton of passion. She captivated the international crowd with songs like "iT," Kanye West sampling "Paradis Perdus" and "Good Life." It's hard to not be enthralled by it all, Héloïse is so gracious and thankful to have gained so much success but we should the thankful ones for she has given so many people that struggle with identity a voice that translates through language barriers.
There is no doubt that Christine and the Queens is a force to be reckoned with in the pop music scene. It will be a fun journey watching her successes multiply here in the states as her positive message spreads through the American crowd.
Find a gallery of photos from her performance posted below, all taken by Dana Pacifico.