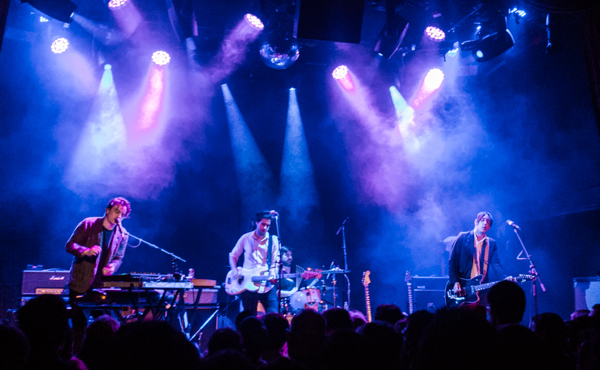 Going to night one of Wolf Parade's five-night run at Bowery Ballroom wasn't enough, especially with how great their performance was. After a six year absence, I think seeing one of my favorite bands twice in the span of three days was somewhat reasonable.

The performance (or setlist) didn't quite level with the other show, but the band still sounded awesome and they did "Oh You, Old Thing," which we didn't hear night 1. It was still a high energy performance at a venue that the band is certainly too big for at this part, which made for a show that had me smiling from beginning to end.
Find their setlist posted below, along with a few shots (from the back of the room).
Wolf Parade Setlist:
1. You Are a Runner and I Am My Father's Son
2. Soldier's Grin
3. What Did My Lover Say? (It Always Had to Go This Way)
4. Oh You, Old Thing
5. Ghost Pressure
6. We Built Another World
7. Mr. Startup
8. Fine Young Cannibals
9. C'est La Vie Way / Floating World
10. Dear Sons and Daughters of Hungry Ghosts
11. This Heart's On Fire
12. I'll Believe in Anything
Encore:
13. Shine a Light
14. Kissing the Beehive