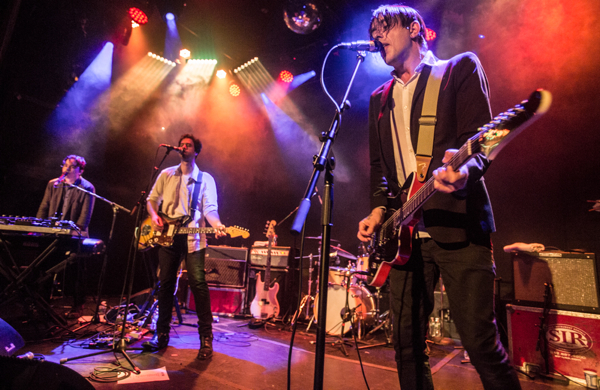 Wolf Parade will always hold a special place in my heart, as the release of their classic debut album Apologies to the Queen Mary, I discovered the world of indie rock and online music discussion and music blogs. So you could definitely attribute the start of this blog to them and that amazing record.
It goes one step further, as the first show I got offered to officially photograph was their performance at Terminal 5 in 2010. Back then I never even considered that I could possibly be a photographer in the front of the crowd officially allowed to take photographs. I didn't even own a professional camera. But again, Wolf Parade found a way to once again quite literally change the course of my life.

A few months later they'd go on indefinite hiatus, with the prospects of them ever getting back to get looking dimmer and dimmer as their members got busier and busier with their variety of side projects. Yet, earlier this year the band not only announced that they were back together with small intimate club shows on the horizon, but also announced that a brand new EP would be on the way as well. It was too good to be true.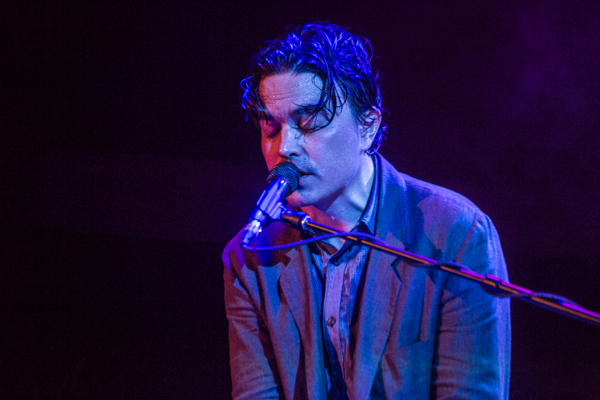 After a few secret warmups shows in Canada the week prior, Wolf Parade made their "official" live return with a very highly anticipated show at Bowery Ballroom on May 17. It was the first of a completely sold out five-night run and you could feel the anticipation and eagerness in the air beforehand, and even during the opening performance from Toronto dance-rock group Doomsquad.
The stage was now set for Wolf Parade, but their start was delayed for nearly an hour because of an issue with Dan Boeckner's amp. Once it was fixed, it was time for their return to finally kick off, and they did so with a rousing performance of "Cloud Shadow on the Mountain." They threw in a medley of new songs "C'est La Vie Way/Floating World" along with "Mr. Startup" but the night was a return to the classics that they made their name off of, fan service in the best possible way.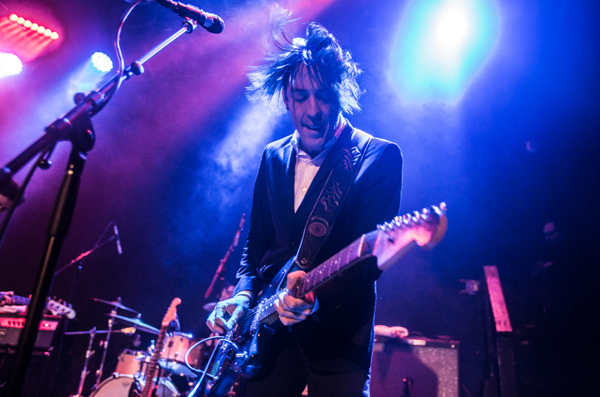 I couldn't believe I was singing along to songs like "Dear Sons and Daughters of Hungry Ghosts," "Fancy Claps," "Modern World," and "I'll Believe In Anything" again. Let alone that they finished the regular set with "This Heart's On Fire" and "Kissing The Beehive." I was reminded of how unique and true the duel leadership of Boeckner and Spencer Krug has on the band vocally, along with the steady rhythm section of bassist Dante DeCaro and drummer Arlen Thompson that held down the fort.
With the release of the EP and just the way their return was handled, it was clear that this wasn't a shameless cash crab, but a welcome return from a band that still has plenty left in their tank to offer. And we welcome Wolf Parade back with arms wide open.
Find their setlist posted below along with photos from both Wolf Parade and Doomsquad's performance,.
Wolf Parade Setlist:
1. Cloud Shadow on the Mountain
2. Soldier's Grin
3. Dear Sons and Daughters of Hungry Ghosts
4. Shine a Light
5. C'est La Vie Way / Floating World
6. Ghost Pressure
7. Mr. Startup
8. Fine Young Cannibals
9. You Are a Runner and I Am My Father's Son
10. Fancy Claps
11. We Built Another World
12. What Did My Lover Say? (It Always Had to Go This Way)
13. This Heart's On Fire
14. Kissing the Beehive
Encore:
15. Modern World
16. I'll Believe in Anything
Doomsquad: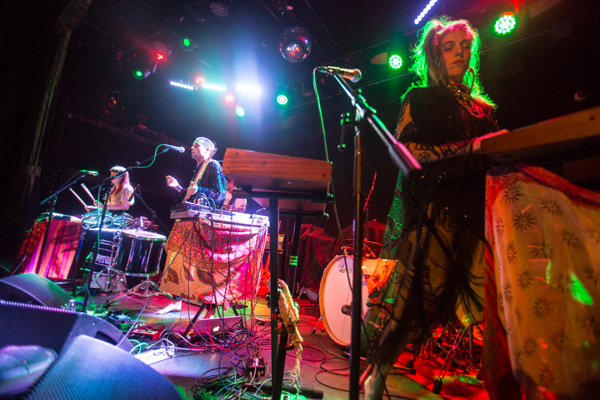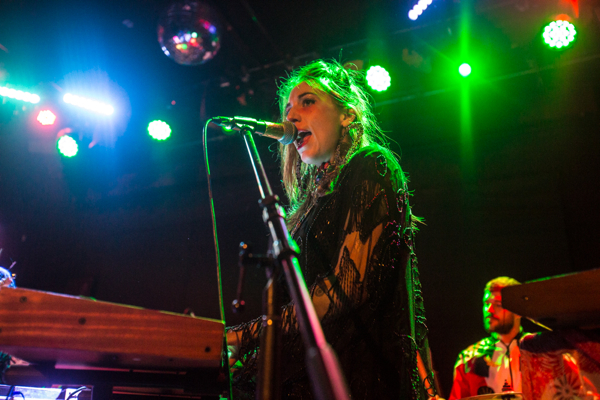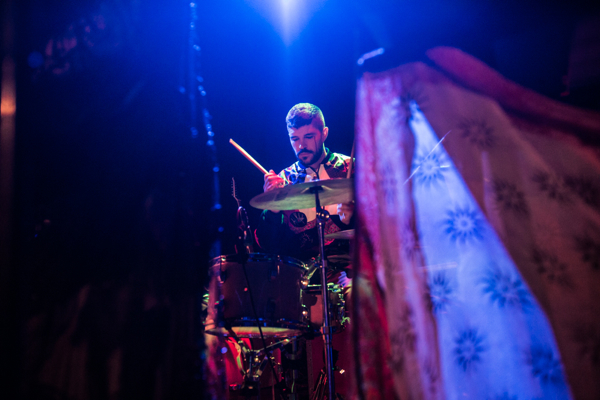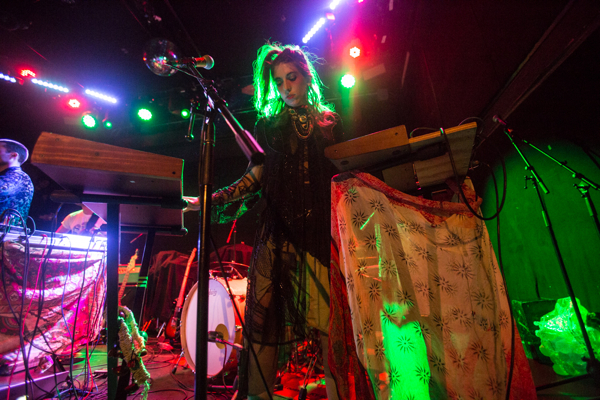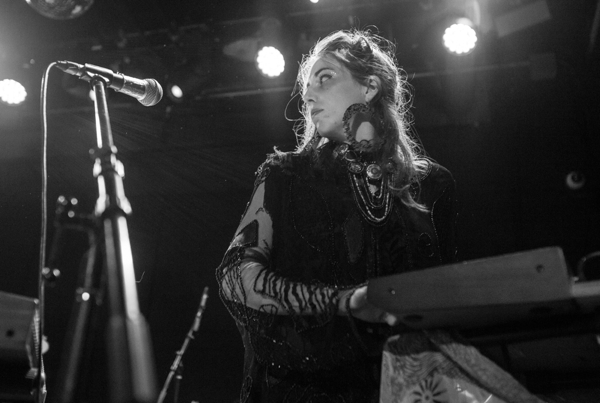 Wolf Parade: