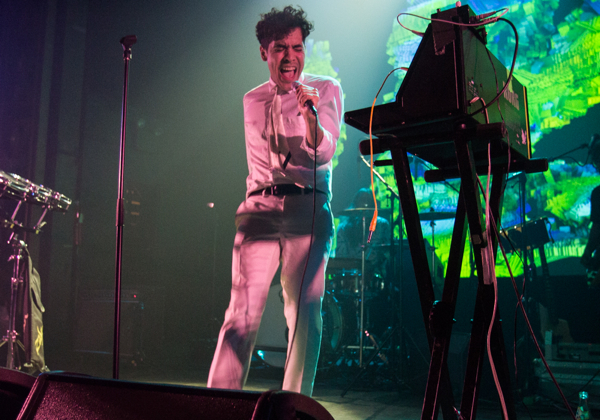 Midway through my second whirlwind day of CMJ 2015, I headed to Webster Hall to catch the live return of Alan Palomo's Neon Indian to NYC. The performance tied in perfectly to the release of his funky new album Vega Intl. Night School (released via Mom + Pop Music).
With a new live band and an impressive light display, this was truly Neon Indian version 2.0. The new songs popped live, and old tracks were given a new lease of life. Webster Hall was in the palm of Palomo's hand, and he ran away with it.
Find some more shots of the performance posted below.