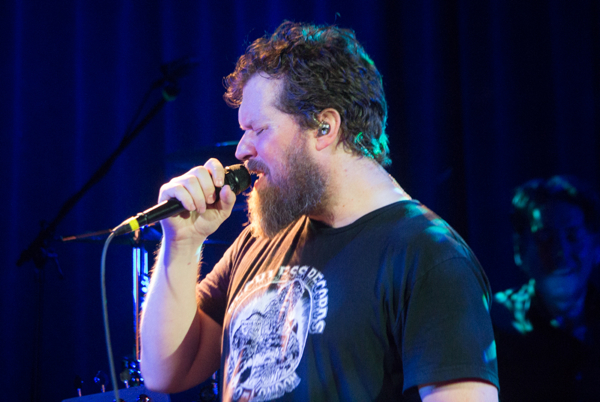 Hanging around at Baby's All right all day for the free Brooklyn Vegan showcase wasn't enough. After years of hearing nothing but critical acclaim, I made sure to finally catch John Grant live when he performed at Le Poisson Rouge for a headlining show of his own after some CMJ showcase performances.
The stop came as a part of his tour for his acclaimed new album Grey Tickles, Black Pressure (out via Bella Union). Le Poisson Rouge was as packed all the way to the back, with a much older crowd than usual, not a bad thing, as they gave him the silent respect that he deserved to showcase his magic.
Find some shots of his performance posted below.