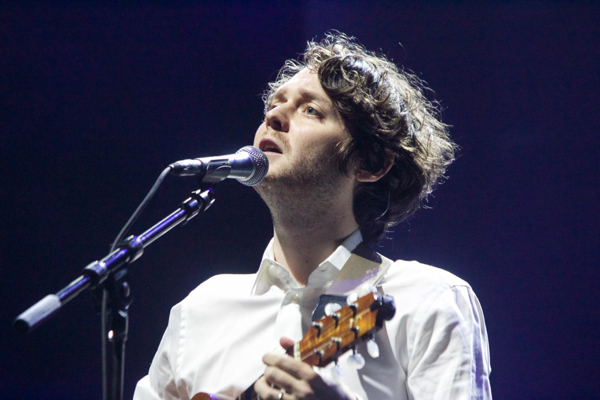 Being from New York, Beirut certainly don't short New York of any hometown love. They gave us a last minute show earlier in the summer at Bowery Ballroom, a free NPR First Listen show at The Bell House, as well as a proper big-time show at Radio City Music Hall on October 1. All for the release of their new album No No No (out via 4AD)
While Radio City is always a daunting task, Beirut had no problem filling out the space with their gorgous horns and melodies, producing sweeping results. I was pleasantly surprised by how well they handled the big space and delivered a winning performance with full confidence.
Find a gallery of photos from the performance posted below.