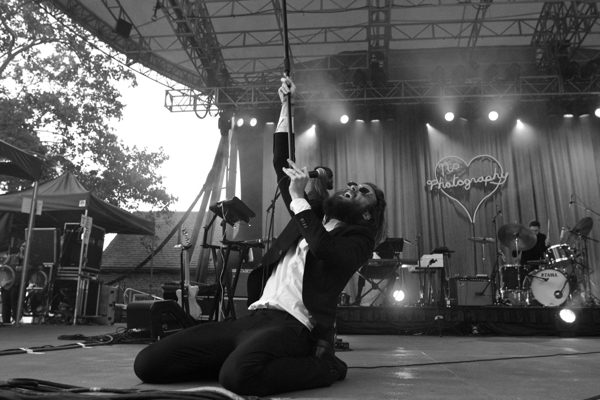 Looking back on the soon to be finished 2015, one of the live music highlights was seeing Father John Misty at Bowery Ballroom. He's now outgrown venues of that size, with critical acclaim of his great sophomore release I Love You Honeybear propelling him to the larger stages that he was always headed towards since breaking free from Fleet Foxes. In August Father John Misty made his live return to New York with a triumphant sold out performance at Summerstage NYC. Not only did New York get a set from him, but also from Angel Olsen and Summer Moon, the new band of The Strokes' Nikolai Fraiture.


Nikolai isn't the only familiar name in Summer Moon, as the lineup also features The Like's Tennesse Thomas, Au Revoir Simone's Erika Spring, and Lewis Lazar. The group only have one song out currently on soundcloud, but shared enough promising live material to keep us all intrigued. NYC is definitely ingrained in their sound, think Talking Heads meets, well, The Strokes (sorry). It felt like a fully formed band rather than a one off supergroup side-project. It will be interesting to see what comes next for these guys in the upcoming months.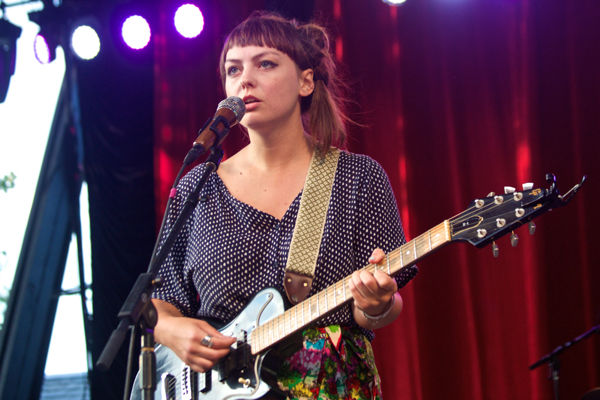 Following Summer Moon was the always amazing Angel Olsen. She was joined by her regular touring band, a welcome sight after seeing her perform solo at Newport Folk Festival. Although there's something truly special about her solo performances, the songs off of last years Burn Your Fire For No Witness come to life a bit more with the full band chiming in. The fact that she is now able to deliver her more personal intimate songs with the louder rockers, gives her a powerful 1-2 punch that keeps us on our toes. It's only a matter of time until she returns to us with another album of new material, hopefully next year. It will be interesting to see if it will once again keep the band in mind, or if she will return to something more personal. Either way, I can't wait.
It's hard to think back to J Tillman's time behind the kit for Fleet Foxes. It's quite a contrast to his role as FJM, one of the most entertaining artists working in the game right now, both on and off the stage. His antics off the stage are just as fascinating as his live performances. It's amazing how well he's able to manage the fun "in on the joke" persona with the grand-sweeping folk-rock anthems that he seems to pen with so much confidence and ease.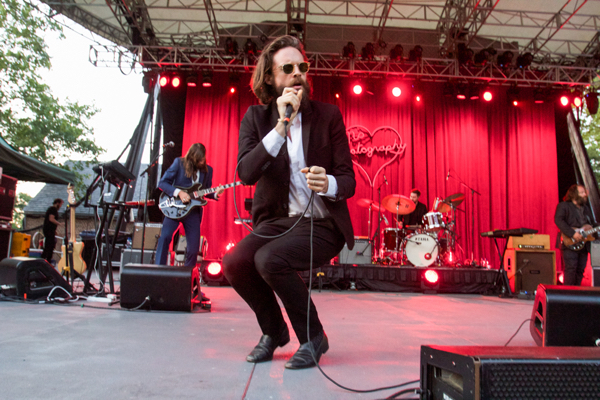 He brought this attitude to full fruition to Central Park in August, dramatically falling to his knees, raising his mic stand, or grabbing a fans cell phone and giving a unique selfie POV for the video recording that he hijacked (I don't think they minded). Now with two albums of beloved material to work from, Father John Misty is able to deliver a show with a ride range of feelings and emotions. There's too many highlights to choose from, but a true scene stealer was his intimate performance of "Bored in the USA," brought to life that much more with the audience taking on the role as the audience, without missing a beat. It's these little details and moments that has allowed his audience to connect to his music so easily.
The stages continue to get bigger for Mr. Tillman, but he's fully up for the challenge. We'll see what else he has in-store for us in the next calender year. Maybe another show, or dare I say, a performance at Governors Ball?
Find photos of all three acts posted below.
Summer Moon: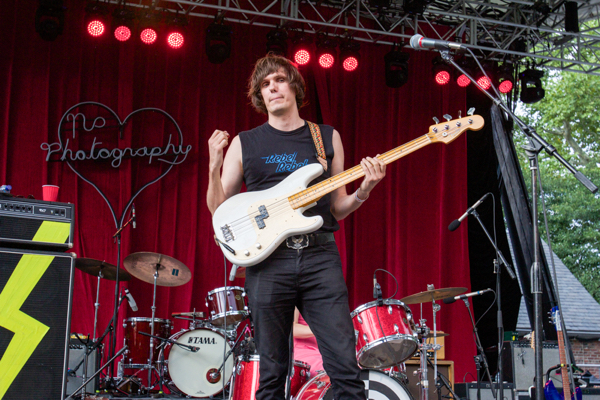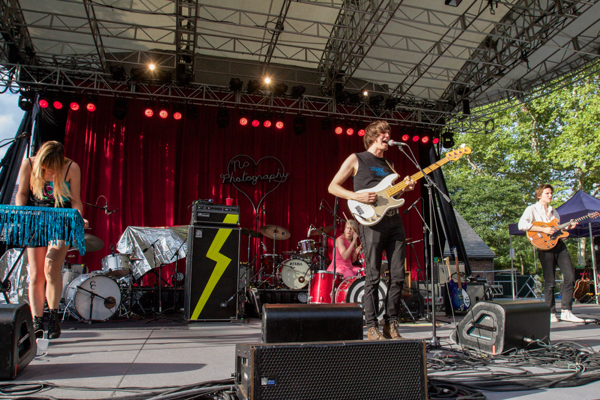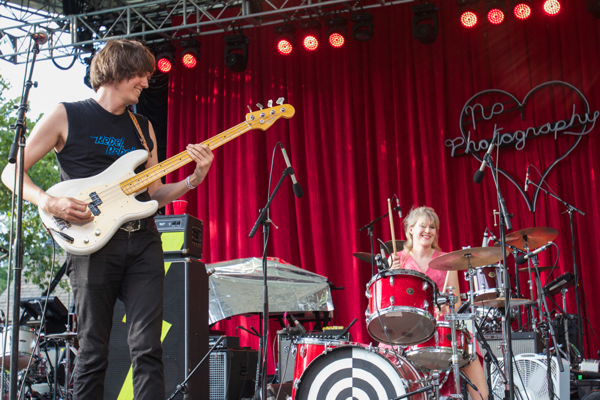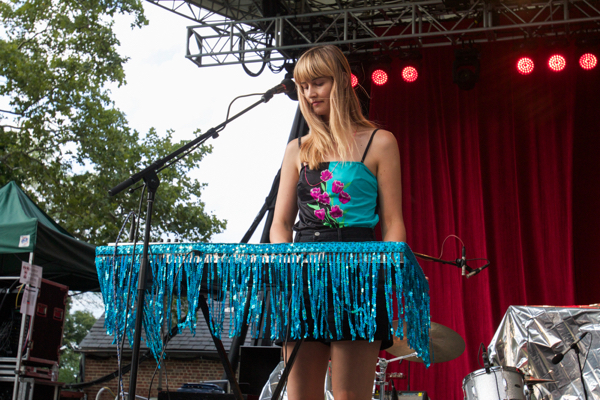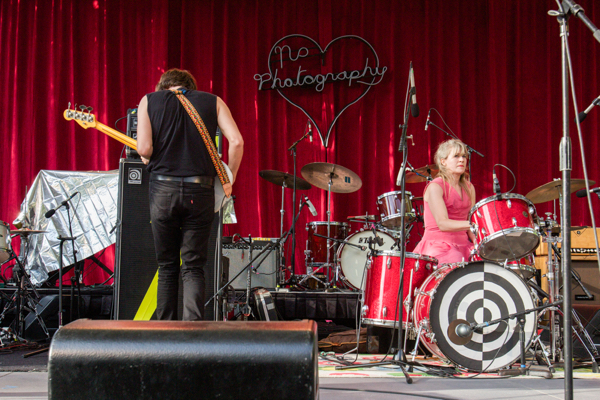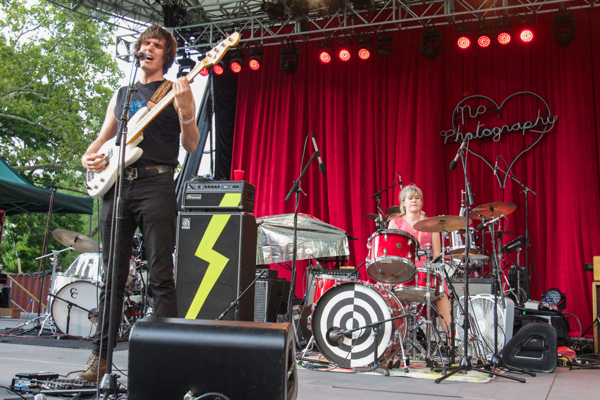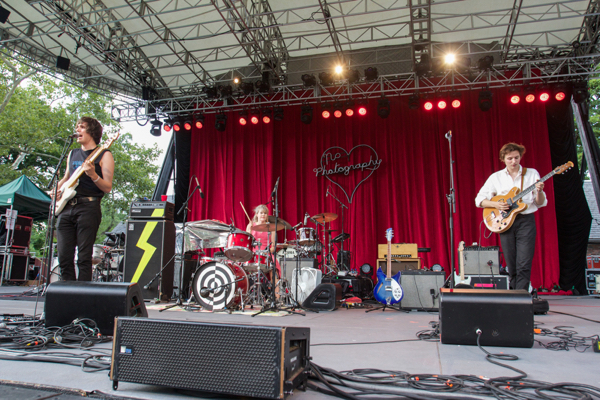 Angel Olsen: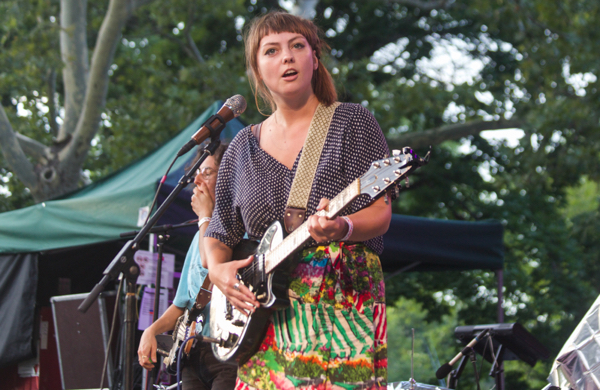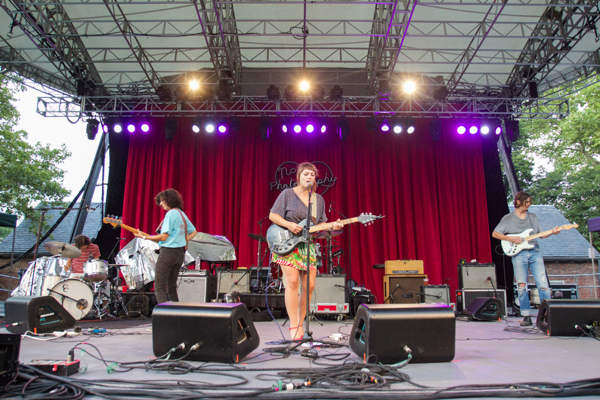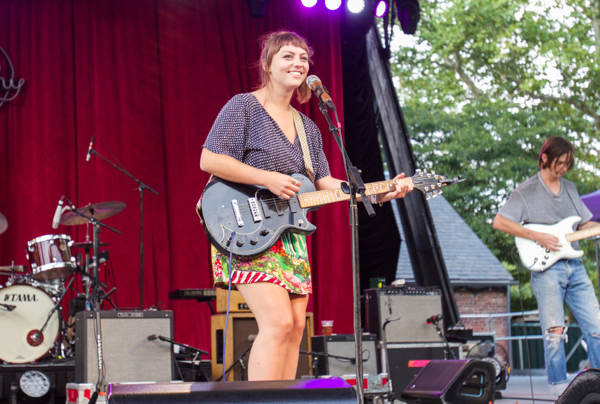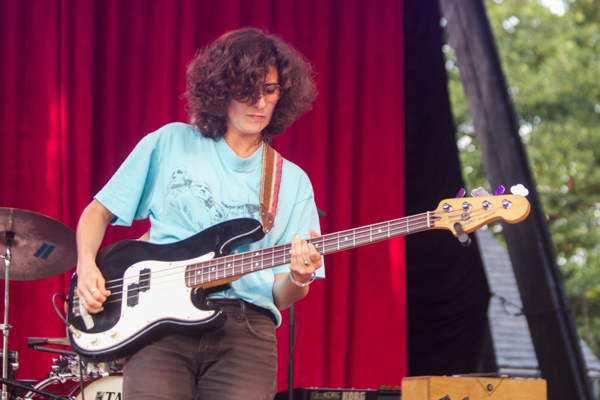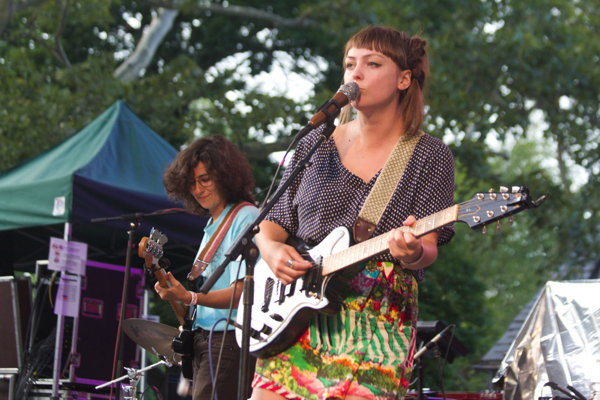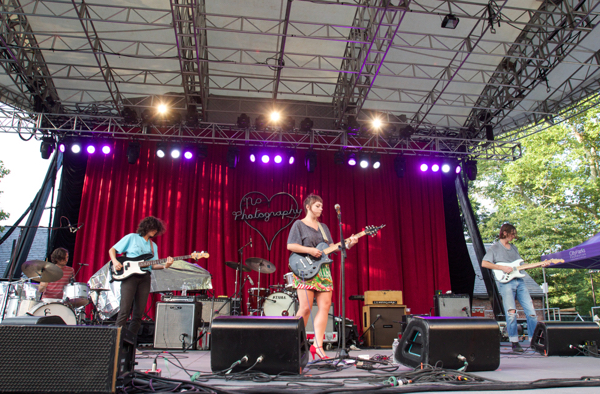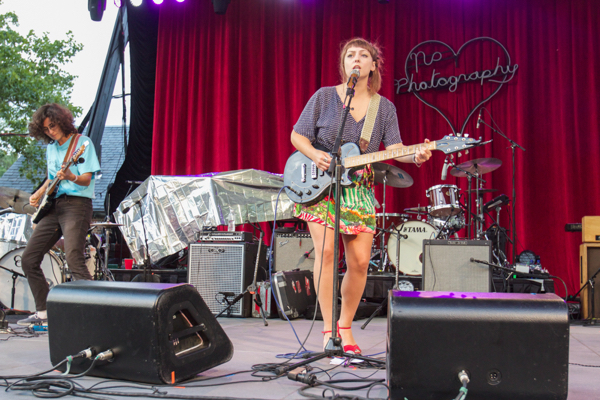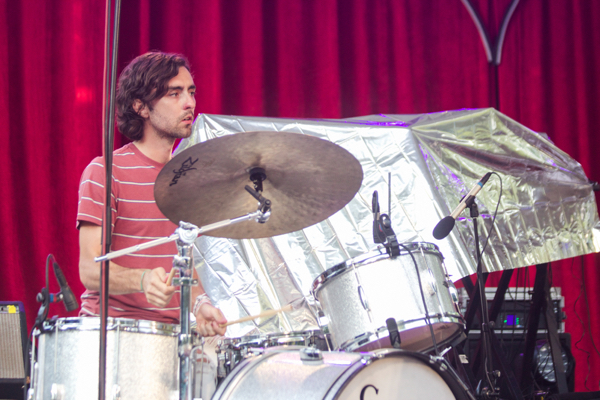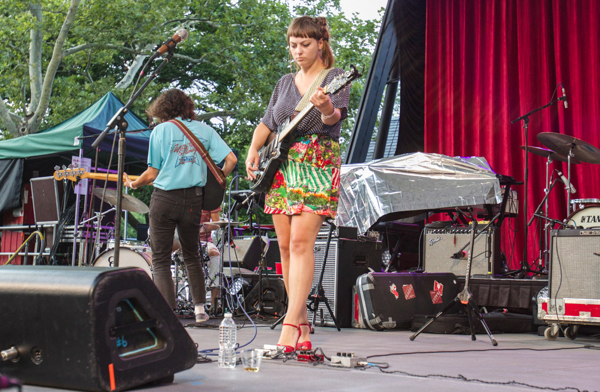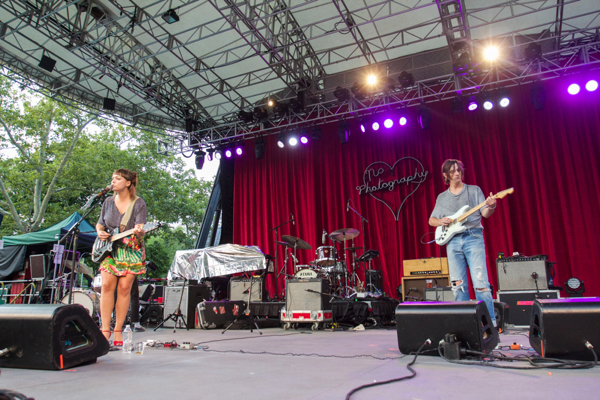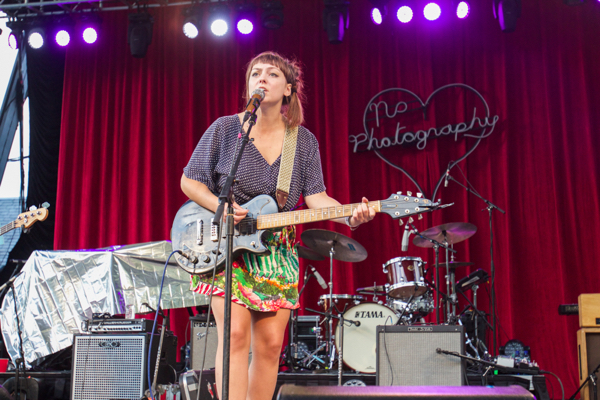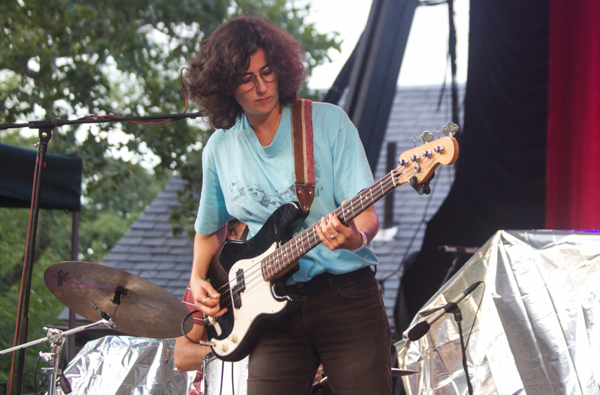 Father John Misty: