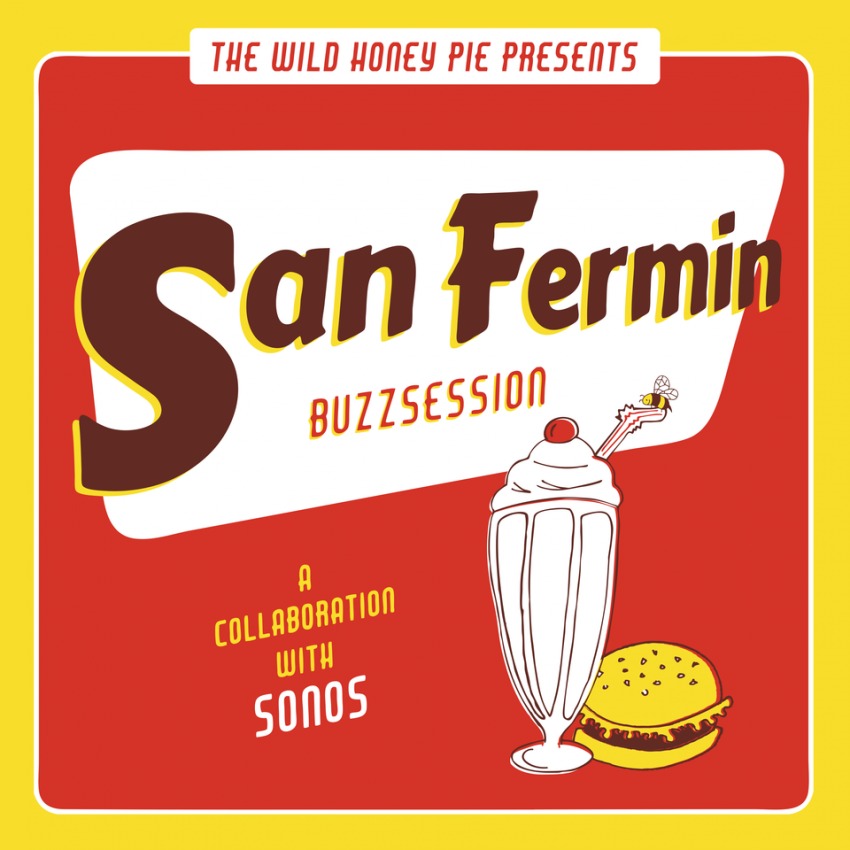 Back in April I had the pleasure of attending an intimate performance from San Fermin at Headroom NYC, who were performing a Buzzsession put on by our buddies over at The Wild Honey Pie. The session was made that much more special as it featured a collaboration with Shake Shack, who made the intimate performance that much better with free burgers and their fine Shackmeister Ale. It's not often you get to mix the equally great worlds of food and live music.
Today I have the honor and privilege of premiering one of the Buzzsession videos from that evening. It's their performance of "Emily," which sounds just as good as I remember it those many months ago. It's interesting to see the final product after witnessing it all go down live in person. If you haven't been to one of The Wild Honey Pie's events or tapings yet, this video will make you want to rectify that immediately.
Enjoy the performance below, and be sure to check out one of the group when they return to New York City for a three night stand at Bowery Ballroom on December 17th, 18th & 19th. Tickets are on sale at the bands website.