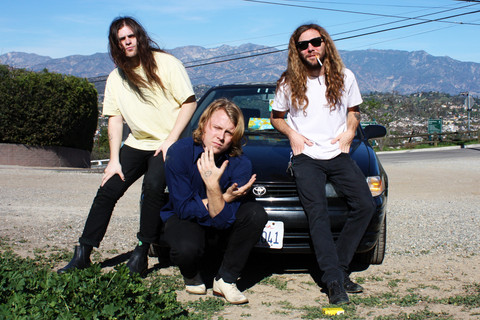 Fuzz, the trio of Ty Segall (on drums and vocals), Charlie Moothart and Roland Cosio released their new self-titled album (their 2nd) late last month via In The Red Records. This Sunday night they're going to bring their garage rock fury to Manhattan, for a sold out show at Bowery Ballroom, along with The Men and Walter, who will open the show.
This will be the first stop of their tour in New York City, and my first time seeing them since their performance at Mercury Lounge in October 2013. This time around the room is much larger, and one can expect plenty of movement with the crowd, and plenty of crowd-surfers and stage-divers to keep you on your toes.
If you can find away into this sold out show, it's going to be one of the best rock shows you'll see all month, if not year.