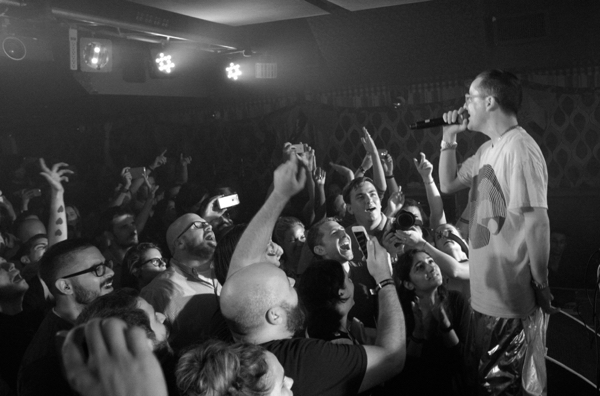 Baby's All Right has not so quietly become the place to see shows in New York. I'd even go so far as to crown it as the best venue in New York at the moment. So when I saw that Hot Chip were playing the amazing and intimate Baby's, I knew that it was going to be one of the most unforgettable shows of the year (I last saw them this summer at Governors Ball). The performance was a special Jukely Members Only performance, available only to members of the show subscription service whose presence has grown tremendous lengths over the past few months. It also came the day before the first of two sold out shows that the band had booked at the much larger Webster Hall.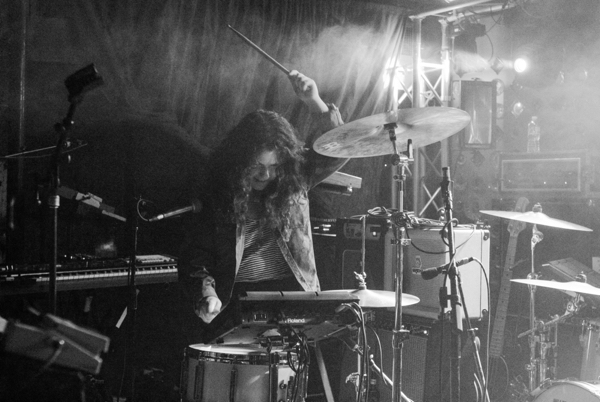 Opening the show, just like the shows at Webster, was young rising English artist, Georgia. The multi-instrumentalist, producer and songwriter release her self-titled debut album on Domino the week of the show, and has received well deserved acclaim for both her album and live show throughout the year. Strangely her set was limited to just a couple songs and just her on stage, as Hot Chip's gear simply didn't allow for much else due to the limited size of Baby's stage. But she left a memorable impression, and thankfully I was able to catch a full set from her the next night at Webster.
Getting to Baby's, I saw a giant truck and a mini bus sitting outside of Baby's, which I only assumed was Hot Chips. Seeing the massive truck sitting outside the venue was an unforgettable image, one that summed up the concept of Hot Chip playing a 280-person capacity venue in Brooklyn. Taking the stage, the group had to squeeze into their positions, between the limited space not taken up by their various instruments, and of course, themselves. They found it just as funny as we did, and used the intimate nature to help them launch into the larger than life opening bits of "Huarache Lights."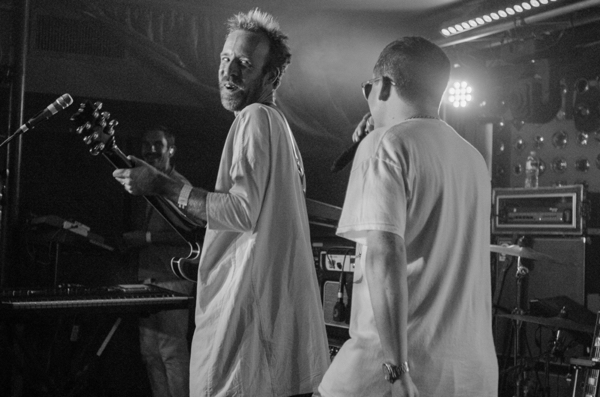 Being a somewhat "private" show, I was wondering if we'd get a somewhat truncated set, as that sometimes is the case. Thankfully the group were kind enough to give us a a full 15-song set, full of favorites both old and new, such as "One Life Stand," "Flutes," "Over and Over," "Ready For The Floor" and "I Feel Better." They even played their incredible cover of Bruce Springsteen's "Dancing In The Dark," with a little bit of LCD Soundsystem's "All My Friends" mixed in there, led by former LCD Soundsystem member Al Doyle.
As I look back on 2015 I have no doubts that seeing Hot Chip at Baby's All Right was a special treat, one that will go down as one of the best memories of the entire year. I don't know if I'll ever get to see them play at a more intimate place ever again.
Setlist:
1. Huarache Lights
2. One Life Stand
3. Night & Day
4. Easy to Get
5. Started Right
6. Flutes
7. Over & Over
8. Alley Cats
9. Cry 4 You
10. Need You Now
11. Ready for the Floor
12. I Feel Better
Encore:
13. Look at Where We Are
14. I Was a Boy from School
15. Dancing in the Dark (w/ "All My Friends")
Georgia: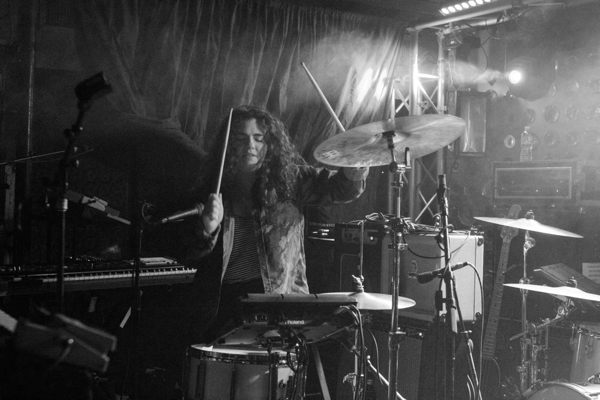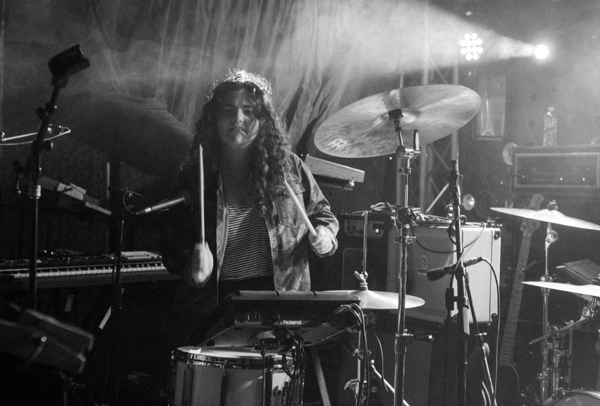 Hot Chip: