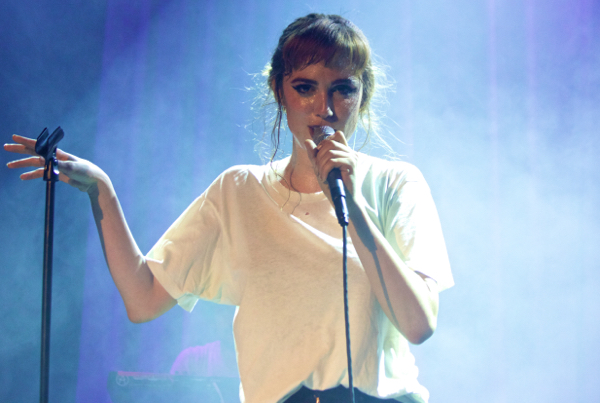 The rise of overnight pop-star sensation Ryn Weaver has captivated the internet since her breakout single "Octahate" was released last summer. At first most of the talk about Ryn Weaver was dominated about how little we truly knew about her. She's completely shed that mystery since then, touring almost non-stop since last fall. Last October we caught one of her first ever live performances at the tiny Baby's All Right, as well as special performance at the Jetblue Terminal 5. Yes, at an actual airport terminal.
In July we were able to catch the first "proper" showing from Weaver, at Bowery Ballroom. She's since released her debut album The Fool via Mad Love / Interscope Records. She shared the album with an energetic performance at Bowery, backed by an almost entirely new backing band from the last two times I saw her (The Walkmen's Matt Barrick was behind the kit for those shows). While she had plenty of eager fans at those other shows, the Bowery show showcased the true power of Weaver, as the front lines were completely full of young passionate fans not afraid to shed audible shrieks (as well as use their iphones when needed).
Weaver always seemed comfortable on stage, but I definitely noticed much more confidence in her performance. She had no problem taking over the crowd, and delivering a knockout performance, one that finely straddled the line of pop and rock comfortably.
Find some photos of Ryn's performance below, as well as impressive open Sam Dew, who is probably someone you'll be seeing a lot more of in the future.
Sam Dew: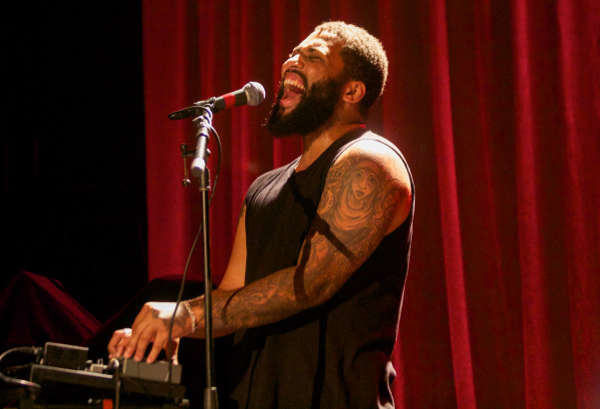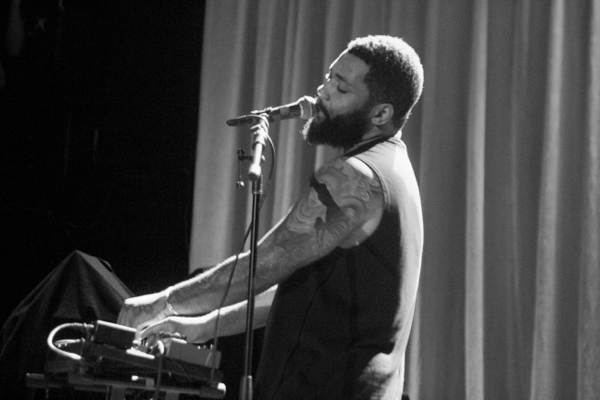 Ryn Weaver: