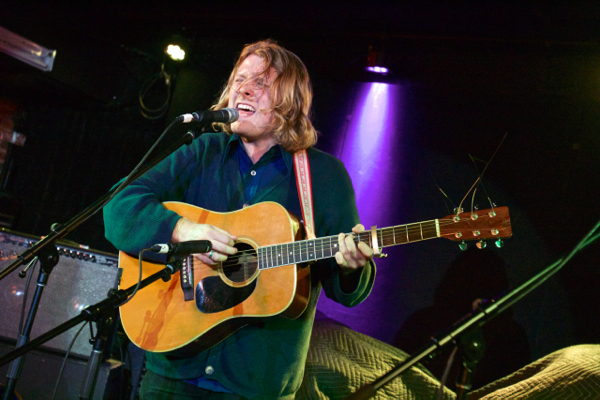 This summer indie rocks hardest worker Ty Segall returned to New York for 4-intimate acoustic shows across the city, including performances at Baby' All Right, Bell House, Mercury Lounge and Rough Trade NYC.
I caught his performance at Mercury Lounge on June 26, which was the first of two shows for him that night, with a performance at Rough Trade NYC immediately following. It featured an opening set from Nashville folk artist William Tyler, who warmed up the crowd with a beautiful set of finger-picked goodness.
The last time I saw Segall play was at one of the final Death By Audio performances in November, as well as his absolutely bonkers headlining show at Webster Hall. This time around he went unplugged, playing a set of acoustic songs from all over his catalog, but mostly pertaining to last year's mega album, Manipulator. Segall had fun with the show, offering lighthearted, and often goofy covers of classic rockers such as Devo's "Baby Talkin Bitches."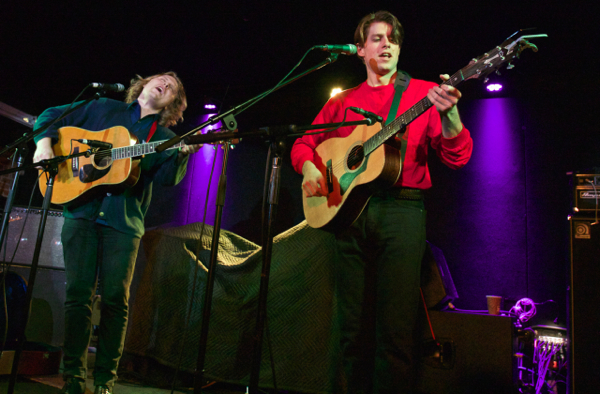 In the middle of the set he was joined by friend, and WAND frontman, Cory Hanson. They started off with some fun Spinal Tap cocvers, and even played two wonderful new songs called "Orange Colored Lady" and "Emotional Mugger." The rest of the set was once again just Ty, and this is where he really let it rip. Acoustic versions of "The Keepers" and "Sleeper" sounded just as anthemtic as they do plugged in, and his cover of The Cars classic "My Best Friend's Girl" was a highlight of the night, with the crowd helping Ty out with the backing vocals.
Ty didn't say whether his next album would be an acoustic solo effort, or possibly a join effort with Hanson, but unsurprisingly every new song I heard left an impression, and has me excited for whatever the master Segall has planned for us next.
Our friends at NYC Taper have the entire show recorded and available to download. You can also watch the entire show below, thanks to a fan who recorded it all from start to finish. It's nice to have both of these options. That's posted below, along with some photos and Ty's setlist.
Entire Mercury Lounge performance:
Setlist:
1. I Want Your Candy (New)
2. You Make The Sun Fry
3. Crazy
4. The Faker
5. Baby Talkin Bitches [Devo Cover]
(Cory Hanson Joins Ty)
6. Gimme Some Money (Spinal Tap Cover)
7. Don't You Want to Know
8. Orange Colored Lady (New)
9. The Feels
10. Emotional Mugger (New)
11. California Hills (New)
(Cory Exits)
12. The Keepers
13. My Best Friend's Girl (The Cars Cover)
14. Comfortable Home
15 Sleeper
William Tyler: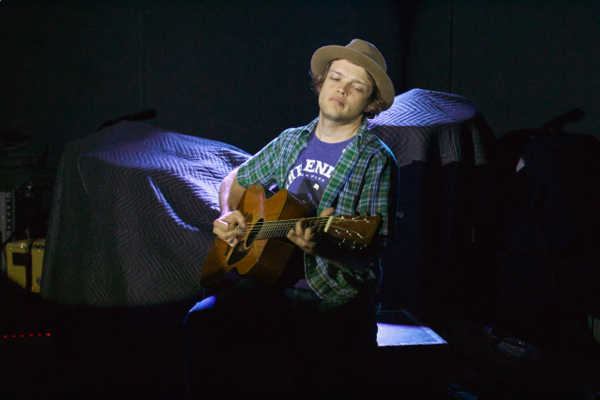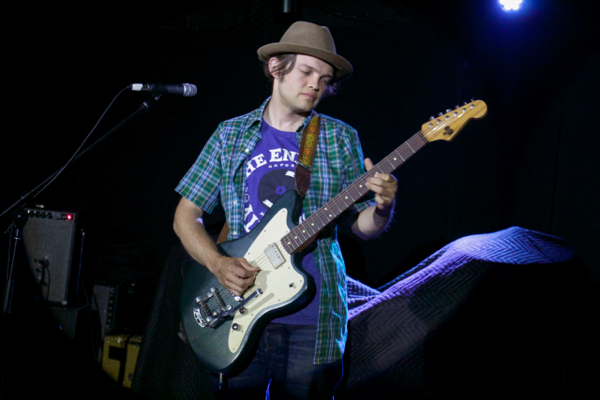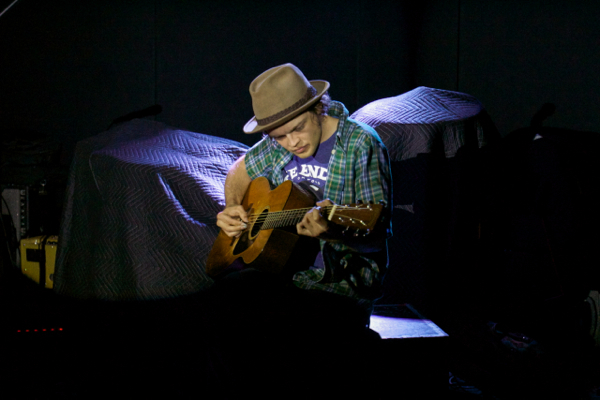 Ty Segall: