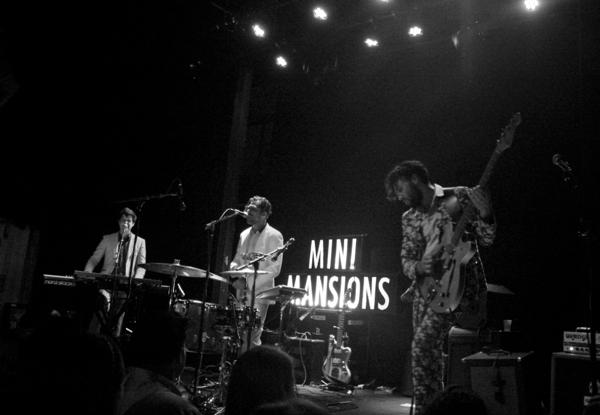 I was introduced to Los Angeles rockers Mini Mansions through various legs of tours spent opening for Arctic Monkeys. It wasn't until their performance at Rough Trade NYC in June where I was able to finally check out a headlining show of their own.
This year they released their new album The Great Pretenders (via Capitol Records) a record that burst through with large-scale rock anthems. One particular highlight is single "Vertigo" which features vocals from Arctic Monkeys very own Alex Turner. When planning to come to the show I jokingly wondered if Turner could possibly show up, but figured it was just a pipe dream. Yet, the day before the show at Governors Ball I found out Turner was in attendance, which changed my tune completely.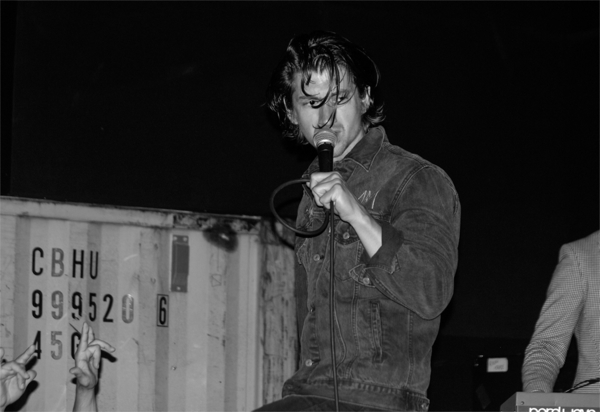 Midway through the show I spotted Turner standing just a few spots behind me in the crowd. When the time came for him to make his cameo for "Vertigo" the unsuspecting crowd was left stunned by his brief, but memorable cameo, which certainly stole the show.
His appearance aside, Mini Mansions delivered a exciting performance that really is meant for a place much bigger than Rough Trade. They have the tunes for it, more people just need to start paying better attention.
Find more photos from the show posted below, along with a live recordings of their performance of "Vertigo" with Alex Turner.

Mini Mansions – "Vertigo" (Feat. Alex Turner) @ Rough Trade NYC: