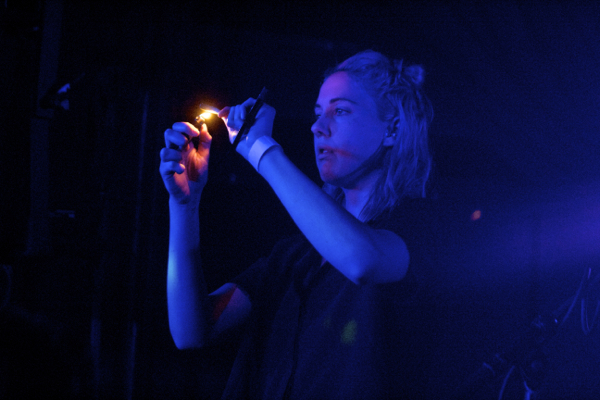 Mackenzie Scott, the talented singer-songwriter known simply as Torres, has captured something special with Sprinter, her fantastic sophomore release, which came out this May via Partisan Records.
In late May she played to a packed room at Baby's All Right, leaving the attentive Brooklyn crowd in complete awe. My only other time seeing Scott perform live was at a early afternoon set at an Austin bar during SXSW 2013 where she performed solo with just her guitar. This was a much different approach than the set at Baby's, featuring a full band, that brought the songs off Sprinter and her 2013 debut to life with power and careful precision.
Torres is fastly rising as one of the most important voices in indie rock and roll, and whether you know it or not yet, you will soon enough.