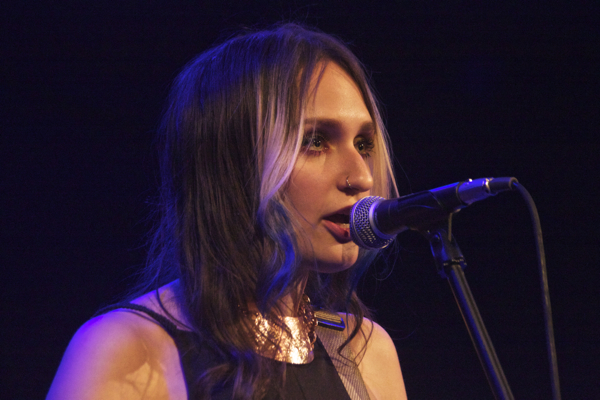 On Saturday, April 25, Speedy Ortiz, Mitski and Krill brought their tour to New York for a killer sold out show at Bowery Ballroom. The gig served as a celebration of Speedy Ortiz's new album Foil Deer, which Carpark Records released on April 20.
Boston three-piece Krill released their new record A Distant Fist Unclenching earlier in the year (February 18, to be exact) via Exploding in Sound and Double Double Whammy. This was my first time catching Krill live, but they delivered on all my expectations. There's a rawness to singer/bassist Jonah Furman's vocals that goes well to the riffage of guitarist Aaron Ratoff and the percussion of drummer Ian Becker, who emerges as their secret weapon on stage. The group have been hard at work for many years and its evident on not only their album but their live show. Krill are doing things by their own playbook, and it results in music that is very much their own.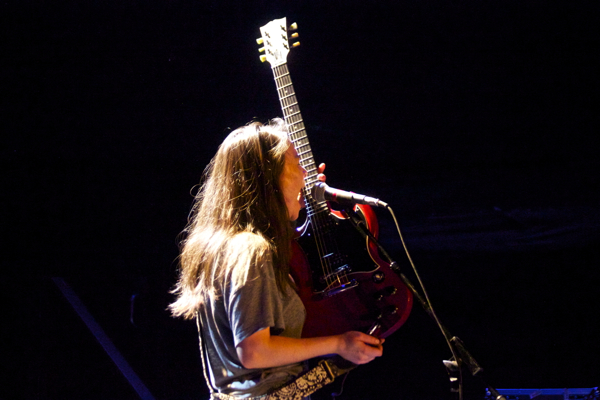 Mitski has had a wonderful last few months, ever since releasing her fantastic new record Bury Me at Makeout Creek, which Double Double Whammy released last year. I first caught her a couple months ago at Music Hall of Williamsburg, but this show had a completely different feel, large in part to a few personal confessions from Mitski. She told us how thankful she was to get to do what she loves everyday, but also about a discussion she had with her mom, who lives out of the country and hasn't been able to see her recent live shows. Her point wasn't to get sympathy, but to remind us that there was at least one person fighting for you to live, and to remember that no matter what kind of day you were having. It was a touching moment that overlapped with her moving set of music that got a rapturous reception from the crowd, surely well deserved.
Speedy Ortiz opened the show on a high note, with "The Graduates" and "Raising The Skate," two of the best cuts from Foil Deer. While most of the album was played, they took from all over their young but impressive discography, playing singles like "Ka-Prow!" along with Major Arcana favorites like "Tiger Tank." I've seen a few performance from Speedy Ortiz, back when guitarist Matt Robidoux was still playing with the group. Devin McKnight has now taken over guitar duties for the band, and this version of Speedy Ortiz seems to be the best yet.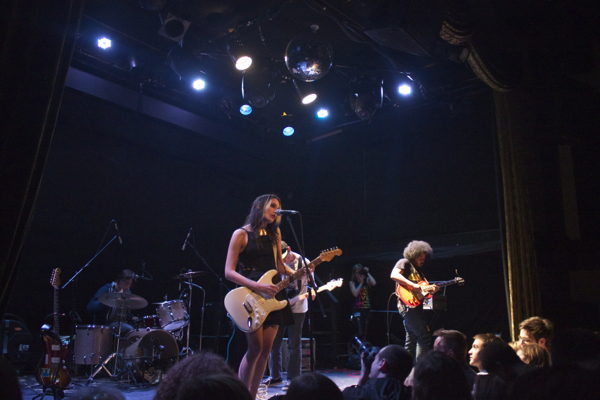 Their show at Bowery was by far the strongest performance to date, with frontwoman Sadie Dupuis leading the way with a purpose. The show was bittersweet for her, as she recently lost her father, who was looking forward about attending this show specifically. Holding back tears she shared "I feel like I'm playing for him a little bit," an emotional moment that set the tone for the rest of the show.
Dupuis and Speedy Ortiz surely would have made him proud, as they delivered a tight and honest performance that hit home in many ways. They've evolved quite a bit as a band in just a few short years, with a bright future that should have fans of rock and roll very excited. Selling out Bowery Ballroom is only the start of what has already been an impressive career.
Speedy Ortiz Setlist:
1. The Graduates
2. Raising the Skate
3. Dot X
4. Plough
5. My Dead Girl
6. Tiger Tank
7. Zig
8. Ka-Prow!
9. Swell Content
10. Indoor Soccer
11. Dvrk Wvrld
12. Ginger
13. Mister Difficult
14. Swim Fan
15. American Horror
Krill: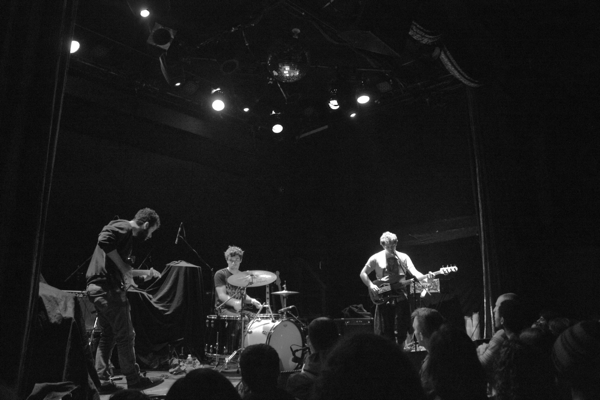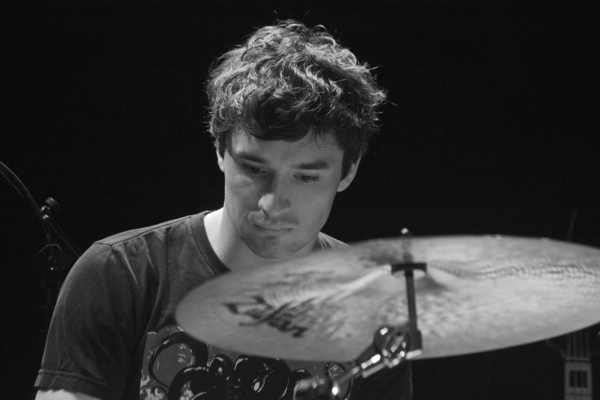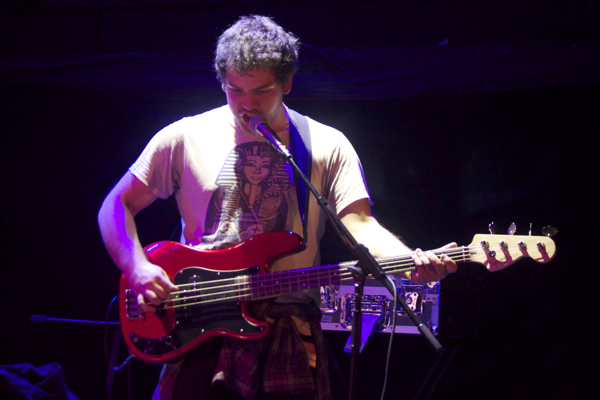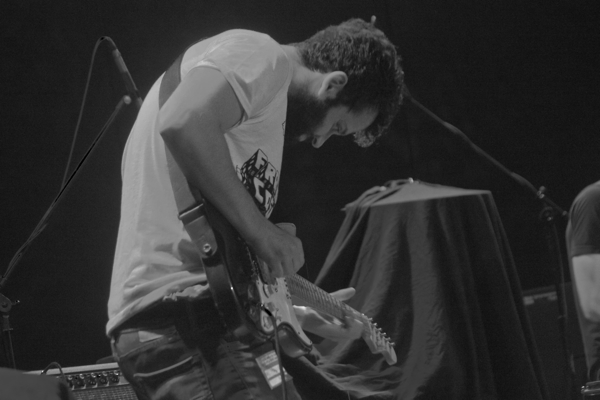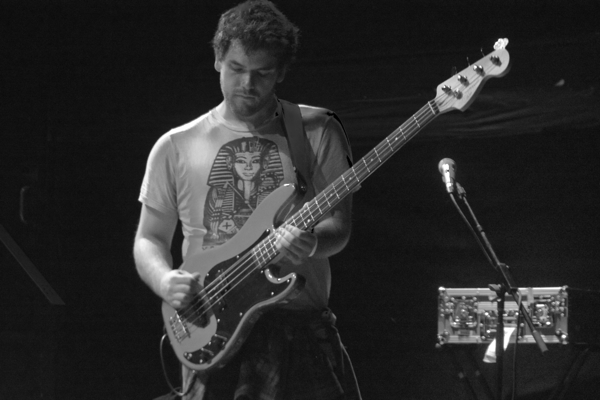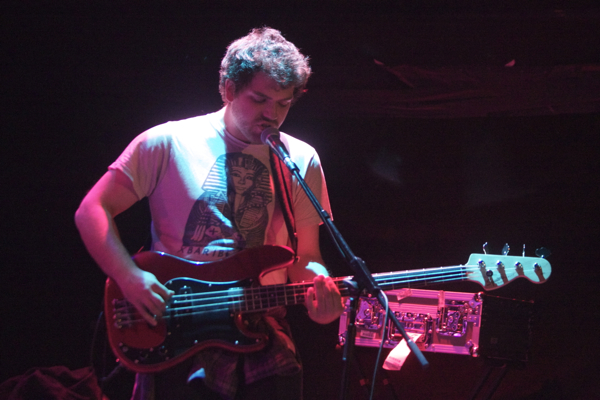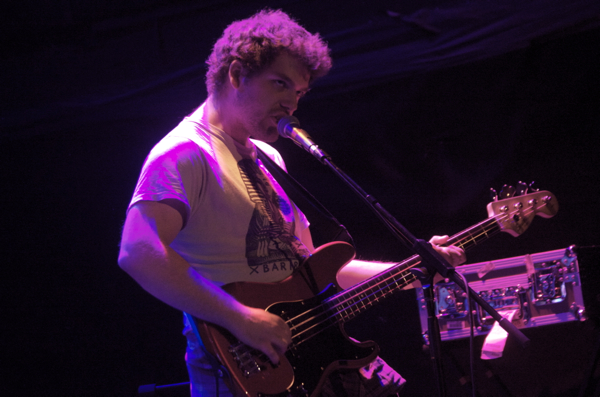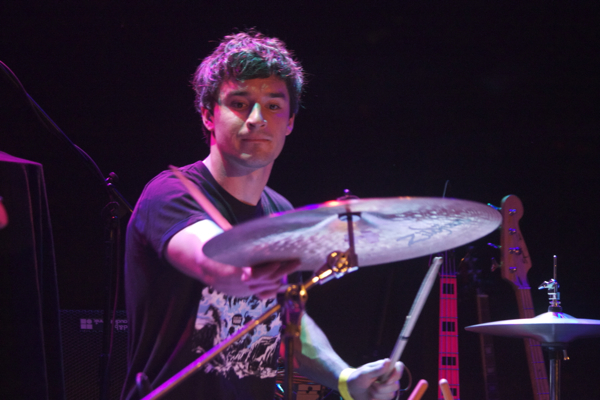 Mitski: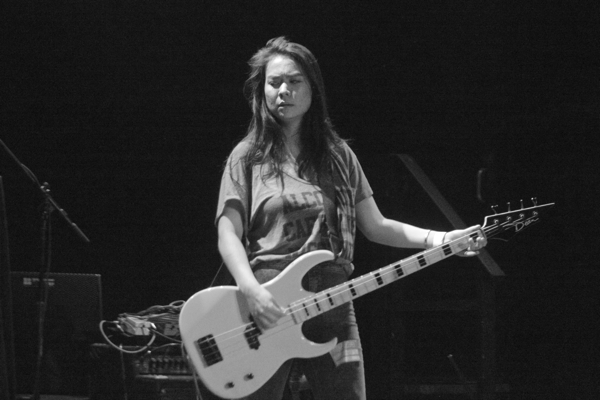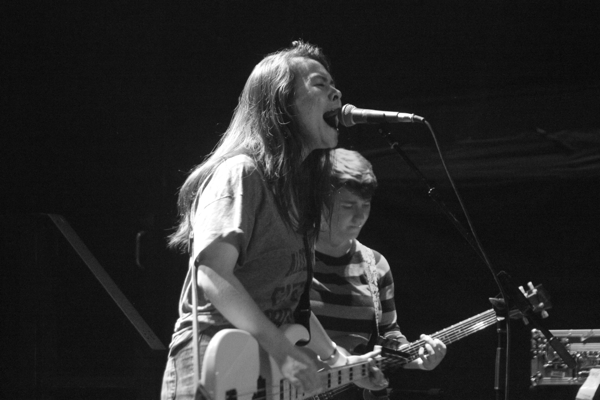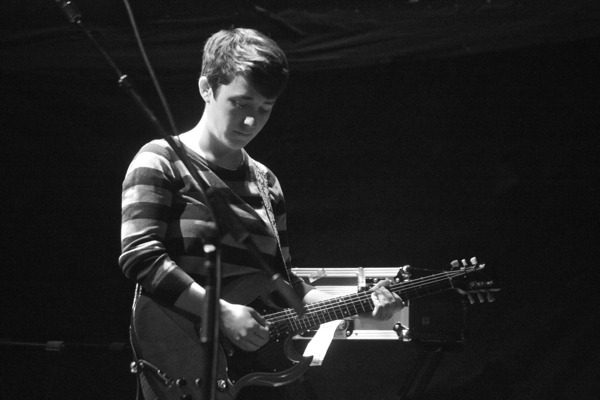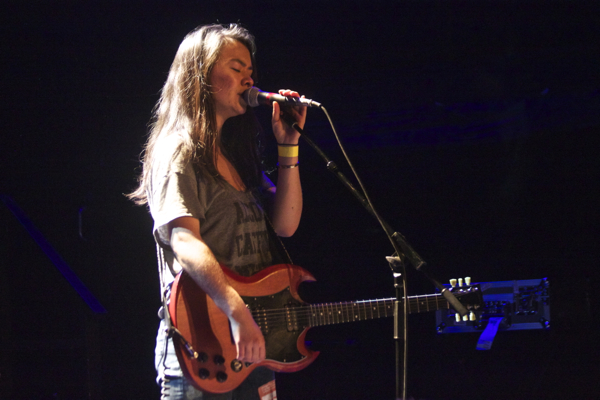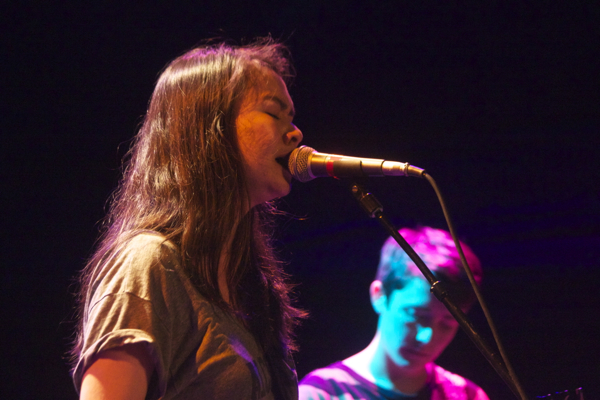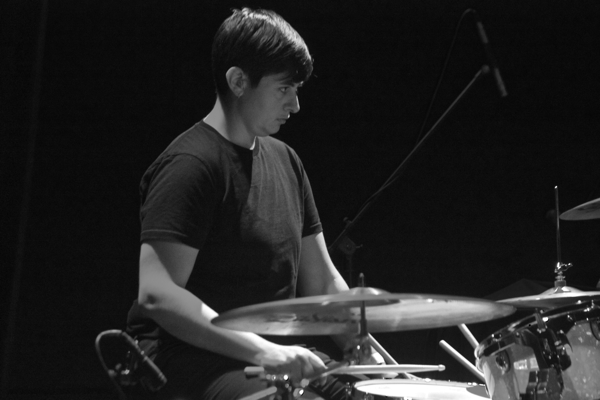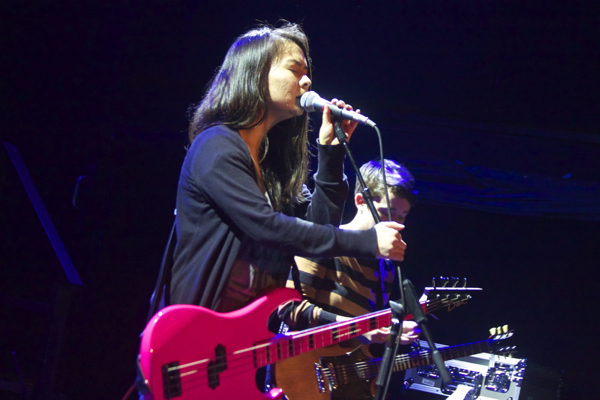 Speedy Ortiz: