On Saturday April 19 Doldrums and Moon King played a late night show at Baby's All Right, both on tour for their newly released albums (they also played Mercury Lounge the night before). Doldrums released The Air Conditioned Nightmare on April 7 via Sub Pop, while Moon King released debut album Secret Life on April 14 via Last Gang Records.
The close release dates aren't the only connection shared between the two bands, both which are fronted by a pair of brothers. Airick Woodhead fronts Doldrums, while his brother Daniel fronts Moon King, and also helps play alongside Airick in Doldrums. Their relationship creates a sense of community between the two bands that is most certainly felt as an audience member.
Moon King delivered fully charged and realized rock songs that toyed with psych ideas with a powerful crunch. Daniel hustles across the stage, engaging and always enthusiastic, often sharing or trading lead vocals with guitarist and songwriting partner Maddie Wilde. Their opening set nearly stole the show in its own right, a set worthy enough to come from a headlining band, which Moon King will be doing more of in no time I'm sure.
The last time I caught Doldrums live was last May when they opened for Owen Pallet at Bowery Ballroom. This show at Baby's went well into the dead of night, but still featured a dedicated crowd of fans ready to get lost in their world of electronic sound.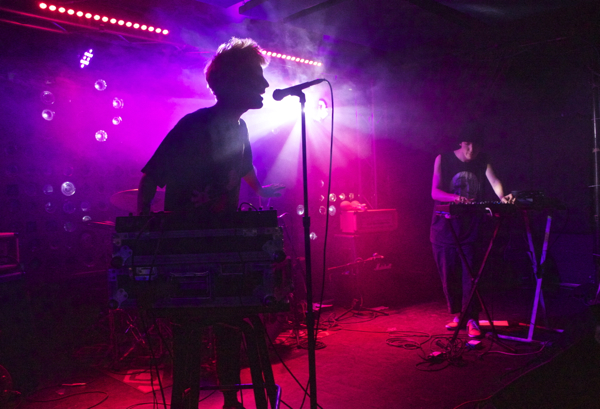 In the past I've seen Doldrums play as a quartet, but this variation of Doldrums was a three-piece band, consisting of the Woodhead brothers and their drummer, who also played with Moon King. The trio did a fine job of bringing songs from Doldrums two albums to live, vibrant songs that tell stories of nighttime visions gone mad. They delivered strobe-ready dance fusions that toyed with elements of industrial, house, and just about everything else you can imagine. The later the night got, the harder crowd members danced, with early cut "Egypt" remaining a crowd favorite and the standout moment from the night.
The Woodhead brothers certainly have a bright future ahead of them, and if they keep working together in such a way, both of their groups will benefit for it.

Moon King: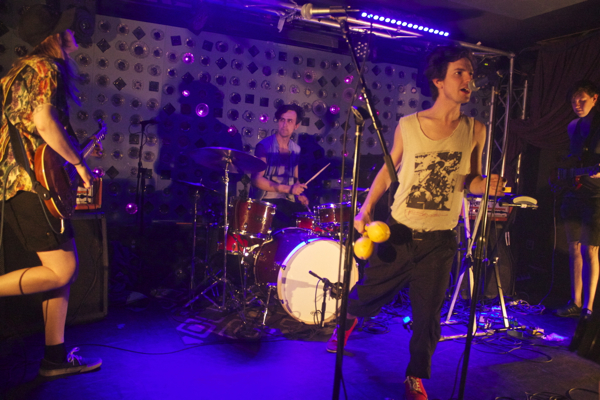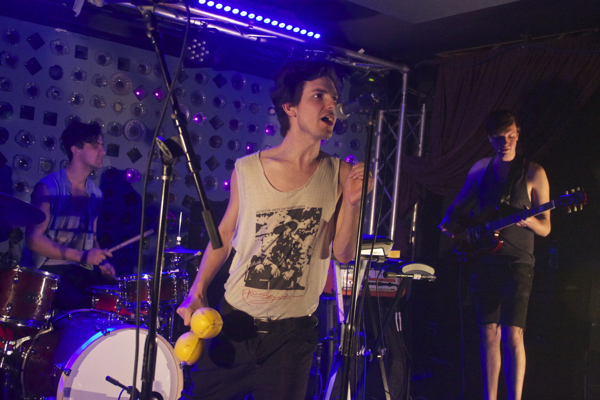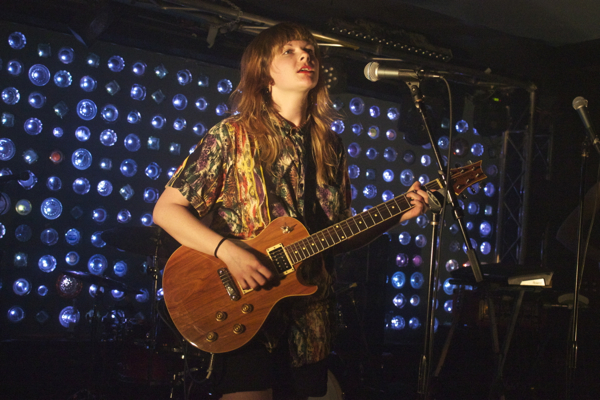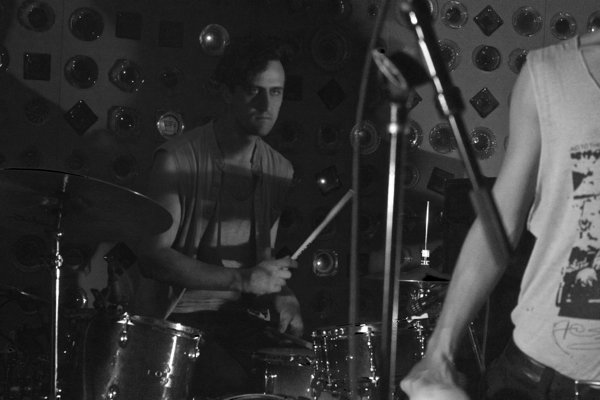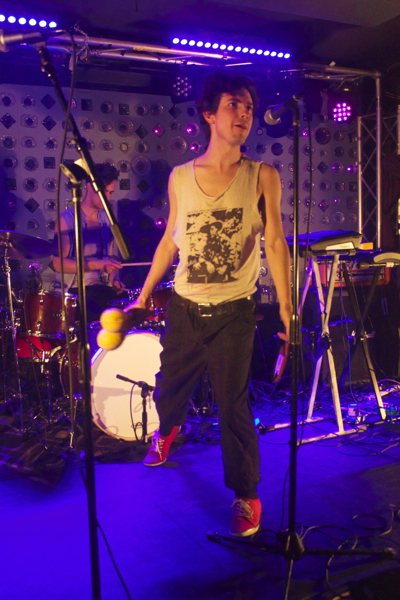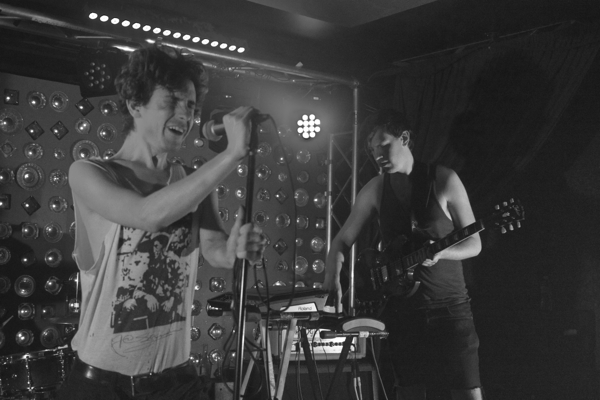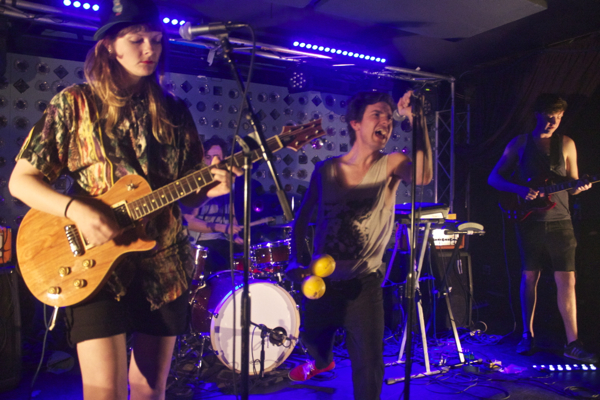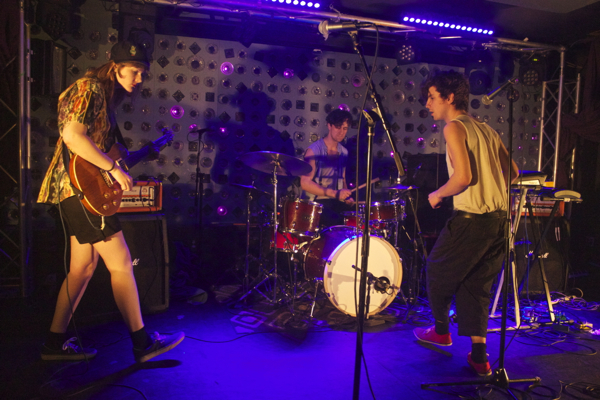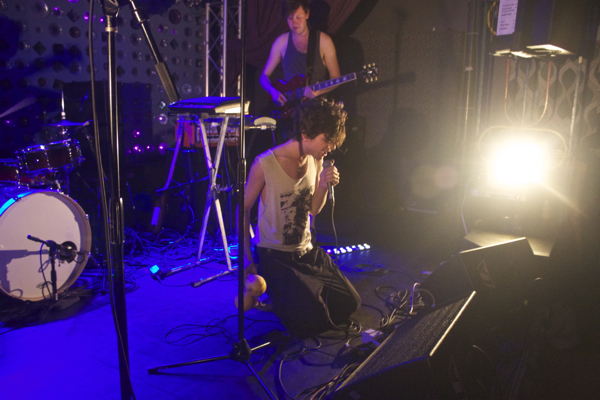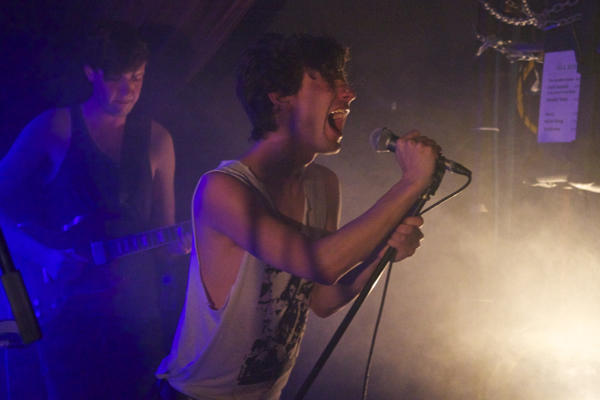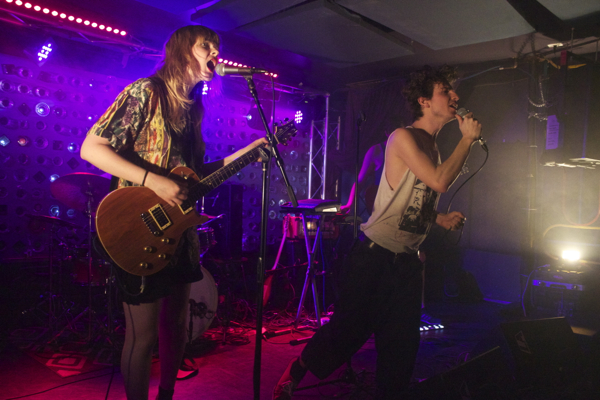 Doldrums: