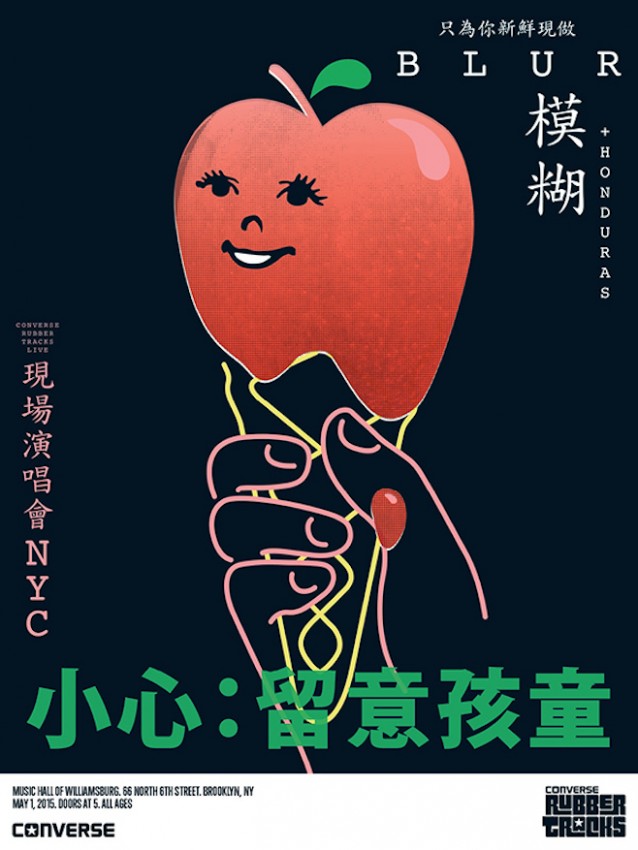 That's right, you read that correctly. The legendary Brit rockers Blur are playing a live show in New York. Not only will it be at the very tiny Music Hall of Williamsburg, but it's a free show put on by Converse Rubber Tracks. The show comes as promotion for their new album The Magic Whip, which was released today.
This is their first show in New York City with the original lineup featuring Graham Coxon since 2000 (they did play shows here without him in 2003). They will play most, if not all, of The Magic Whip, and hopefully save room for some classic tracks.
The free tickets go "on sale" here tomorrow at noon. For more information on the show, head to the official Converse page for the show. Brooklyn's very own Honduras will open the show (who we just saw open for Sunflower Bean at Baby's All Right a few weeks ago).
Tickets will be tough to grab, as this is surely going to be one of the hottest shows of the year. Good luck to everyone!