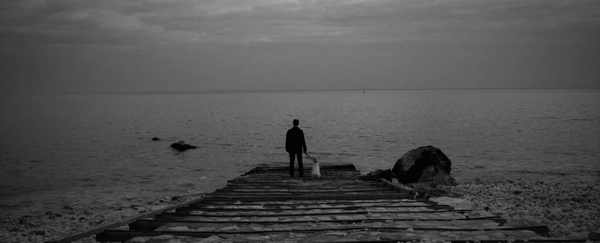 In March, New York septet All Boy/All Girl released a limited edition EP entitled Trophy via Grind Select Records (stream it on bandcamp), full of chamber pop songs that experiment with folk, avant-garde jazz and orchestral indie rock.
One of these songs is called "Lion," a beautiful song about "a pursuit of greatness, and how that pursuit can be alienating. The lion stands in as a metaphor for the power hungry politician or the greedy wall street banker, who finds that the view from the top is a lonely one." It's a haunting track that lingers with you during and long after your listen.
Today we have the honor of premiering their brand new music video for "Lion" with you guys exclusively. Shot in black and white by director Sara Montironi, it's a wonderful accompaniment for the song, with some of the best cinematography you'll find from a music video all year.
Enjoy the "Lion" music video. which you can find posted below, along with the band's upcoming tour dates:


Tour Dates:
5/1 – Charlottesville, VA @ Blue Moon Diner
5/2 – Knoxville, TN @ Longbranch Saloon
5/3 – Nashville, TN @ Springwater Supper Club
5/4 – Atlanta, GA @ Wonder Root
5/5 – Birmingham, AL @ Syndicate Lounge
5/6 – New Orleans, LA @ Igor's Checkpoint Charlie
5/8 – Houston, TX @ Super Happy Fun Land
5/10 – Marfa, TX @ Padre's
5/12 – Tucson, AZ @ 191 Toole
5/13 – Los Angeles, CA @ Hotel Cafe
5/15 – Oakland, CA @ Stork Club
5/16 – San Francisco, CA @ Merchants Of Reality
5/18 – Portland, OR @ Analog Cafe & Theater
5/19 – Seattle, WA @ The Central Saloon
5/20 – Leavenworth, WA @ Der Hinterhof
5/22 – Boise, ID @ Reef
5/24 – Denver, CO @ Lost Lake Lounge
5/26 – Lincoln, NE @ Knickerbockers
5/27 – Minneapolis, MN @ Icehouse
5/28 – Rock Island, IL @ Daytrotter Session
5/29 – Chicago, IL @ Elbo Room