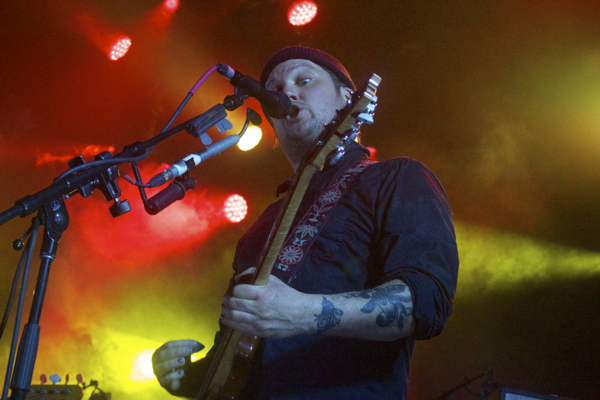 It takes a band like Modest Mouse to make a venue like Webster Hall feel tiny. It's no small venue by any means, but when a group like Isaac Brock's indie-rock mainstay come to play, it makes the venue seem way too small for a band of their size, because it really is.
Last night's sold out show (the second of two consecutive nights) came in celebration of the release of Strangers To Ourselves, their first album in eight years. Even during such the long period of time in between records, the band would tour semi-regularly, mostly odd dates and select festival performances. Which were the only way I've seen Modest Mouse live prior to last night's showing. Those dates were Governors Ball 2012 and last summer's inaugural Hudson Project. They delivered memorable performances at those festivals, but seeing them at their own club show was a different beast entirely.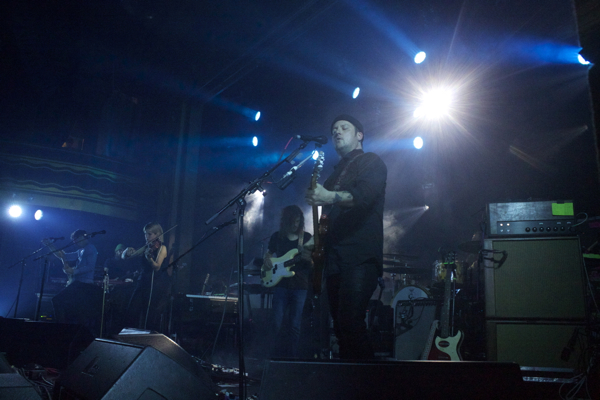 As they did at Hudson Project, they walked out to the sounds of thunder, a warning of rock and roll storm that was about to take the stage. I couldn't have asked for a better 1-2 opening punch than "The World at Large" and "Ocean Breathes Salty." Immediately the mood was set, with passionate fans in the front row completely losing their collective shit all at once. Who could blame them? Brock and the rest of his group delivered an incredibly tight set that had the floor of Webster Hall vibrating and shacking to its hard hitting rhythms. They really came to play.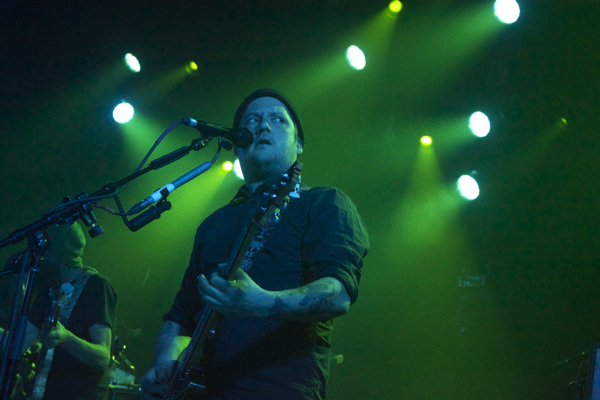 Like many of the best live bands, you never really know what you're going to get from a Modest Mouse setlist. Sure, they had to pick all the select cuts off of Strangers To Ourselves: "Lampshades On Fire," "Coyotes," my personal favorite, "The Ground Walks, With Time in a Box," as well as "Wicked Campaign," which was the first time it was played live. Yet everything else was up for grabs, and with as deep of a catalogue as they have, we got a breif glimpse at the best of each era. "Tiny Cities Made of Ashes," "Dashboard," "Dark Center of the Universe ," and "The View" were some of the many highlights throughout the years that were with emphasis as if they too were brand new.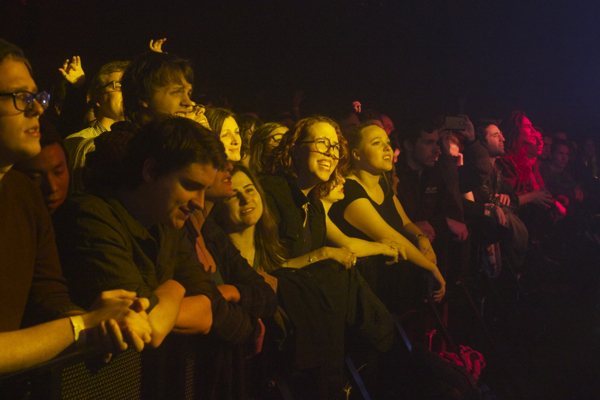 You wouldn't be at fault for losing count of how many members belong to the collective that is Modest Mouse live (and that is Tom Peloso, Jeremiah Green, Jim Fairchild, Russell Higbee, Lisa Molinaro and Davey Brozowski). The 2015 Modest Mouse lineup included two drummers and multiple multi-instrumentalists who would swap instruments and spots on stage with every new song. No matter, each song sounded as sharp as possible with Brock leading the way, who vocally sounded the best out of any of the times that I've seen them. He briefly engaged in some stage banter, brushing off song requests from the crowd, and mentioning how one fan bit another at a recent show (way too casually). During it all he kept a fierce intimidating demeanor, while also being somewhat playful about it all. In a weird way, you could sort of make this same connection to the sound of Modest Mouse. One part fierce rock and roll intensity, but not without the now trademark unique moments that have allowed them to stand out from the rest of the pack.
It's early in the year, but Modest Mouse put on one of the best shows that any of us are likely to see all year. I really don't foresee many rock shows living up (or surpassing) the amazing display that I saw last night. In fact, it was arguably one of the best performances I've ever seen at Webster Hall.
The show was started by Mimicking Birds, who are signed to Brock's label Glacial Pace Recordings. They delivered a sparse and moody set that won most of the crowd over.
Modest Mouse Setlist:
1. The World at Large
2. Ocean Breathes Salty
3. Fly Trapped in a Jar
4. Here's to Now (Ugly Casanova Cover)
5. The Best Room
6. Coyotes
7. Out of Gas
8. Tiny Cities Made of Ashes
9. Wicked Campaign (live debut)
10. Bukowski
11. Sugar Boats
12. Dashboard
13. The Ground Walks, With Time in a Box
14. Baby Blue Sedan
15. Lampshades On Fire
16. The View
Encore:
17. Of Course We Know
18. Dance Hall
19. Dark Center of the Universe
20. Be Brave
21. This Devil's Workday
Mimicking Birds: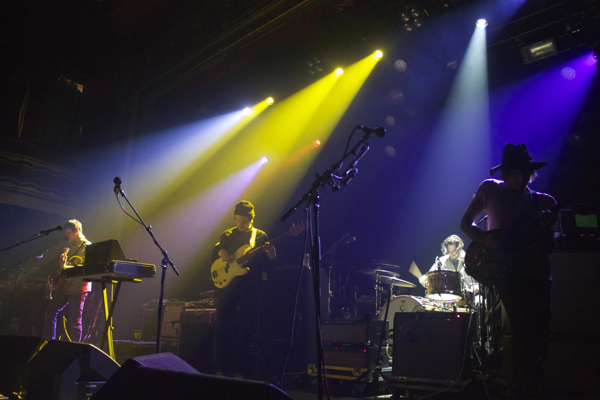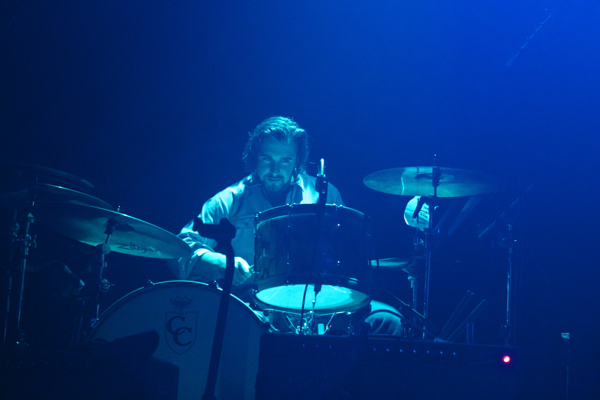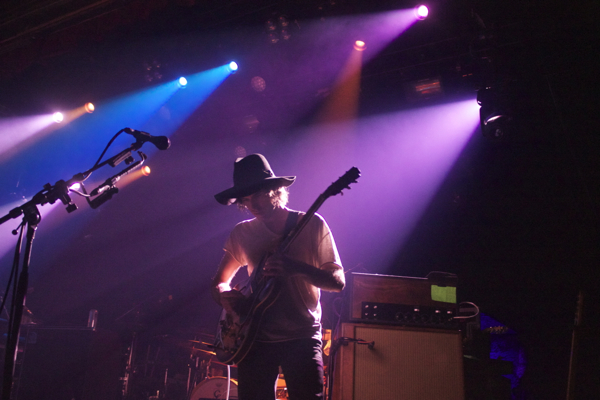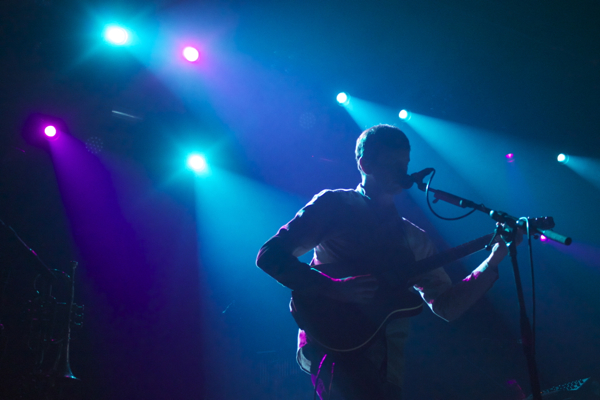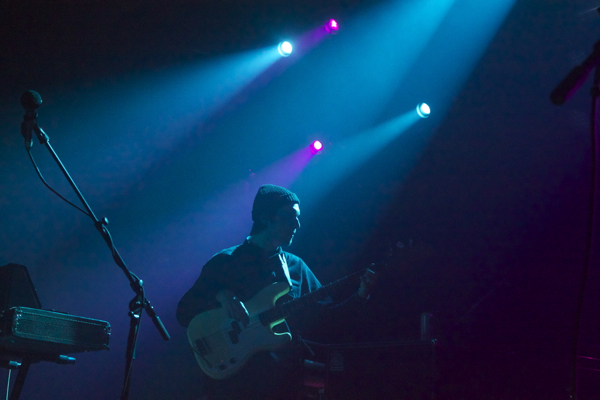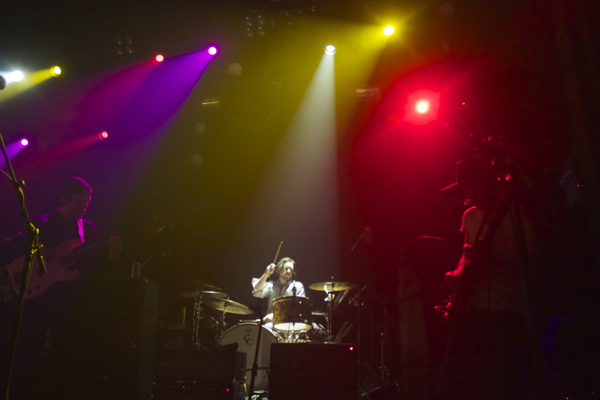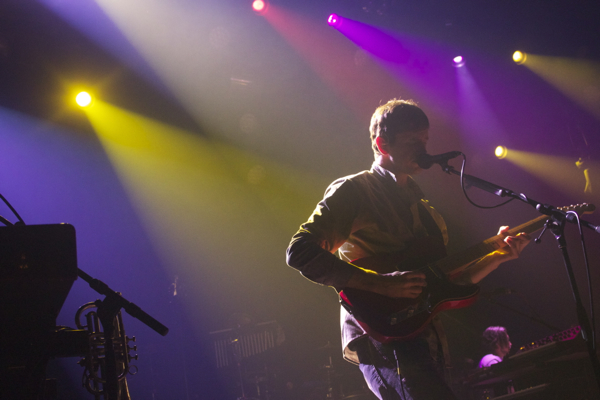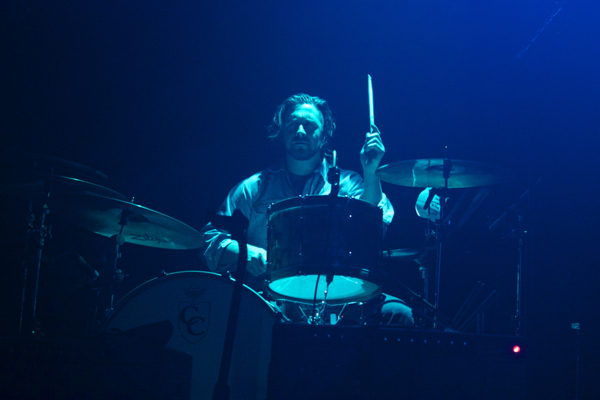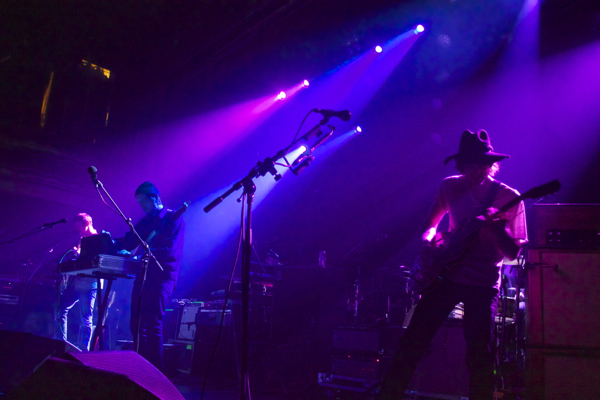 Modest Mouse: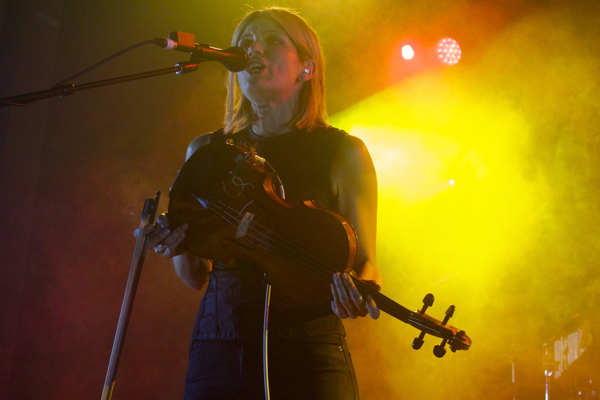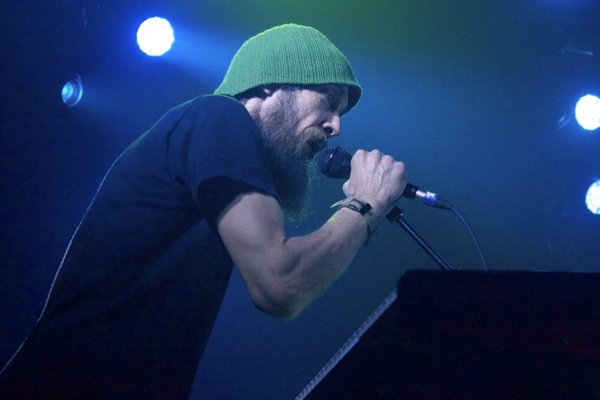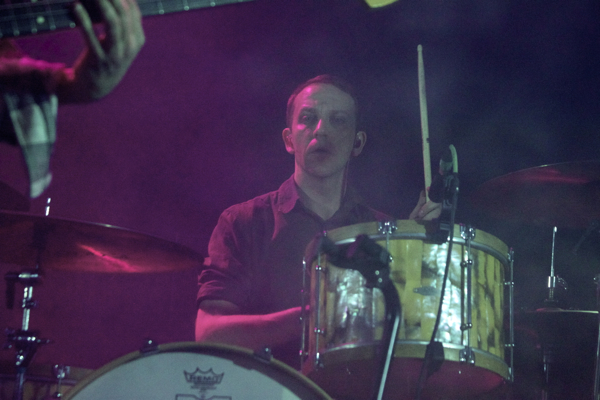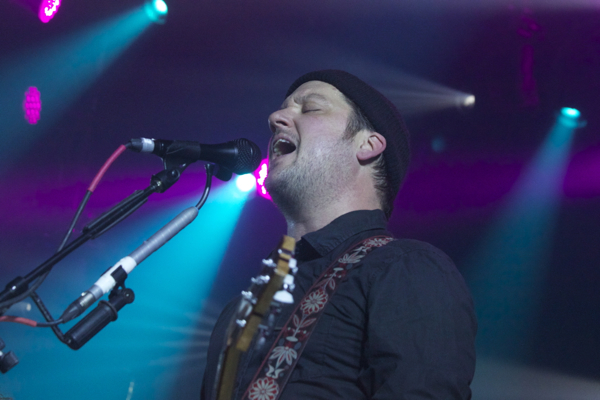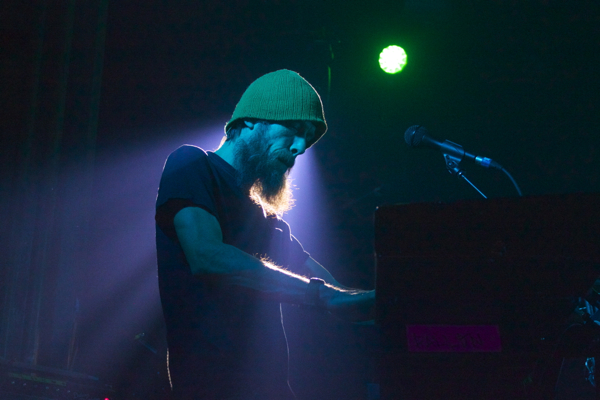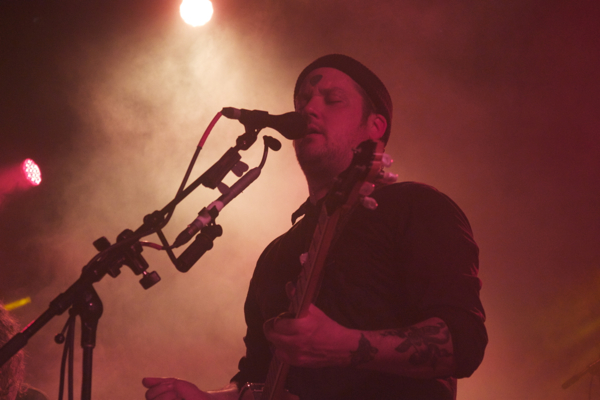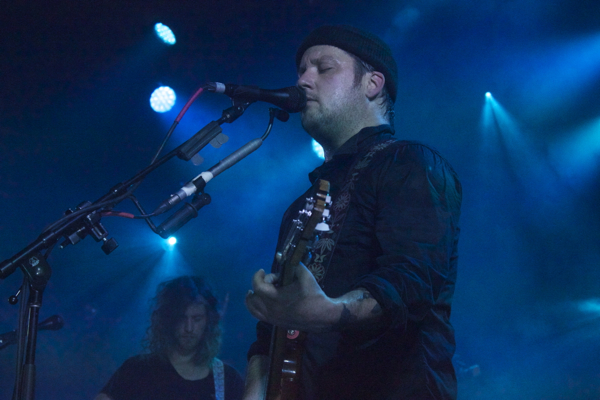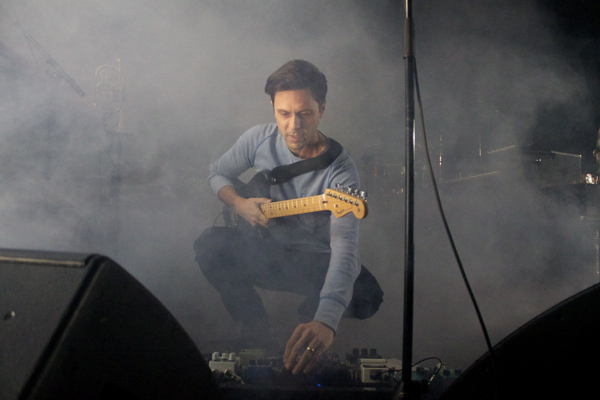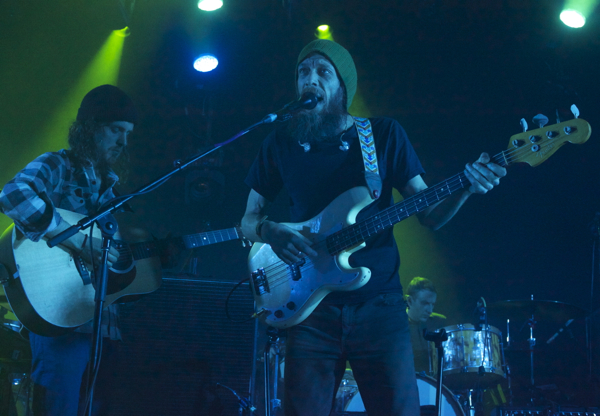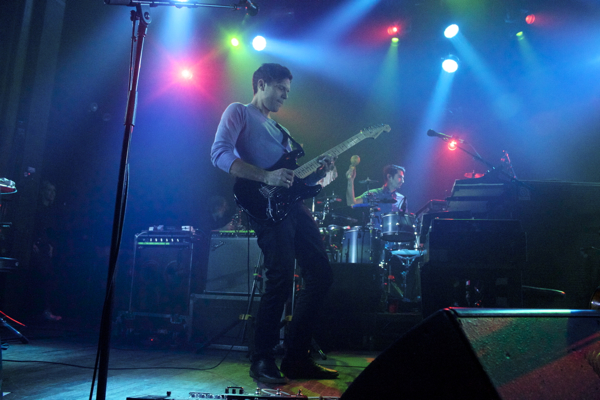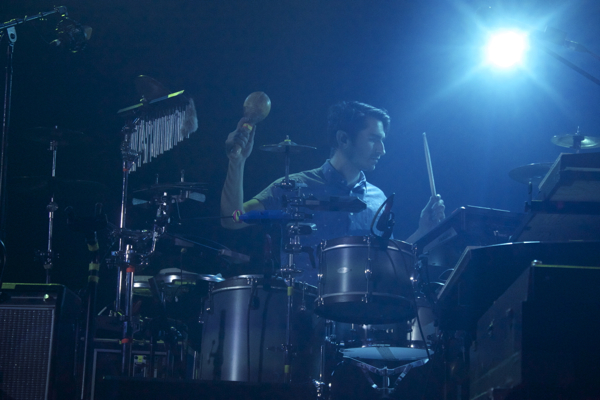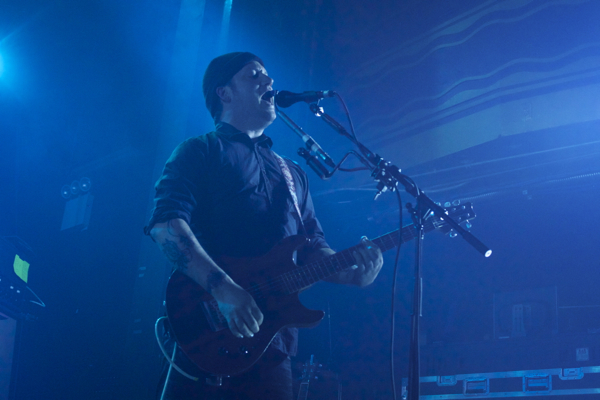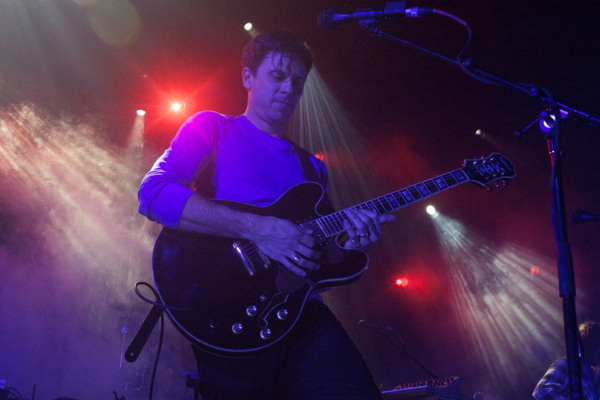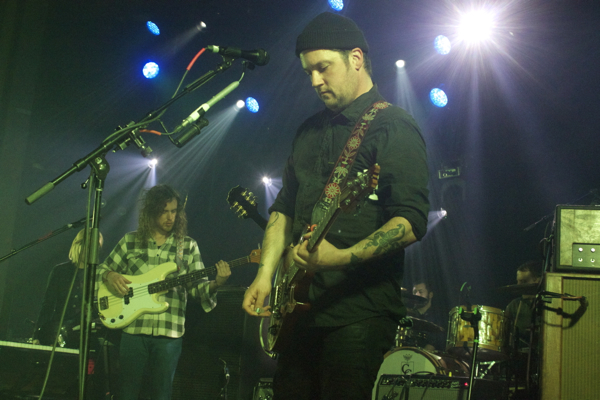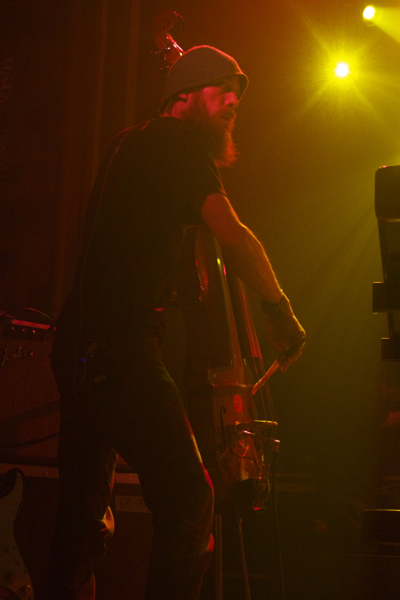 >