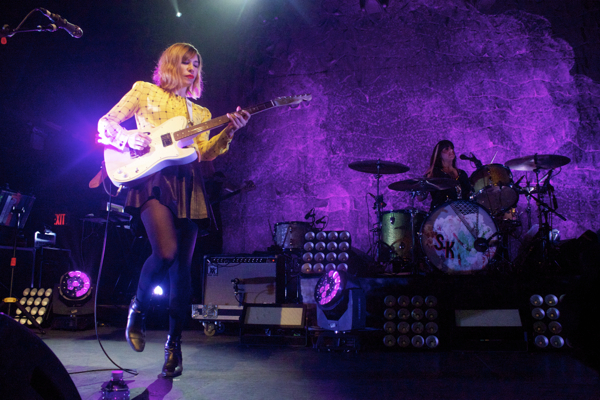 Last night Sleater-Kinney took over Terminal 5 for the first night of a very sold out two-night run in support of their new album No Cities to Love. It was their first live performance in New York since 2006 (at Webster Hall). I never expected that the trio of Corin Tucker, Carrie Brownstein, and Janet Weiss would reunite for a new album, let alone return to play live shows again. This made the night one of those "pinch me," "is this really happening sort of shows," with a special feeling lingering throughout the air of the very sold out Terminal 5, and when I say sold out, it was probably one of the most packed crowds that I've ever seen at Terminal 5, with no room to spare.

I was too young to ever see Sleater-Kinney perform live during their heyday, which made catching one of the two shows a top priority that I planned to take complete advantage of. And so did the trio (who are joined by new member Katie Harkin of Sky Larkin, adding guitars and keys) who tore through a phenomenal 23-song set of songs both old and new.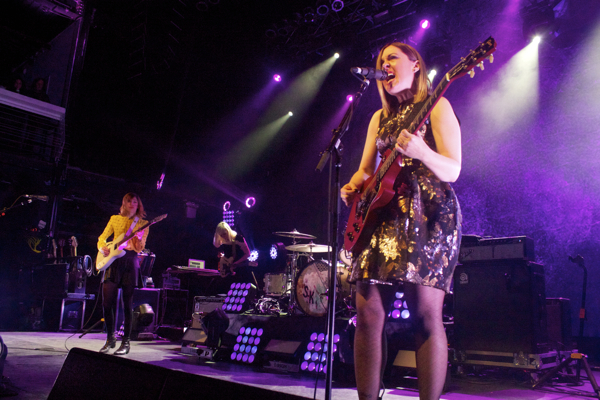 For shows like this it's hard to find a good complete balance when returning to the stage after so long. You know people are yearning to hear the older stuff, but you're also excited to finally share the new material that you've been working hard on for so long. Thankfully the women of Sleater-Kinney are masters of their craft, and delighted the crowd with an equal filling of each. It also helps that the new songs off of No Cities to Love are of the same quality as their previous work, if not better.
It was a thing of beauty to watch the trio work together to bring these songs to life, as their interplay is a wonderful thing to watch. The vocals of lead singer Corin Tucker are a powerful force of work, while now TV comedy star Carrie Brownstein added timely backing vocals when she wasn't flashing out some true rock star moves. The power and force was honed in and kept at a steady pace thanks to the powerful and steady percussion from Janet Weiss behind the drumkit. Harkin was only on stage when the new material was played, disappearing and reappearing at cosntsnt intervals. While the new songs felt impressively familiar and well suited within the grand scheme of their career-spanning set, it was songs pulled from The Woods that got the most out of the crowd. Take "Entertain" or the thrilling one-two punch of "What's Mine Is Yours" and "Youth Decay," either way, you had people of all ages belting out the lyrics, if not adding in some head-banging for good measure.
Most comebacks and reunions are just for a quick cash grab to capitalize on the flurry of bands that seem to be getting back together. But not Sleater-Kinney. Not that they have anything left to necessarily prove, but they got plenty of gas in the tank, and aren't letting it to go to waste. They're back and better than ever. They're back it at making great music simply because they can. Rock and roll will never die as long as we are lucky enough to have bands like this.
If you're not at Terminal 5 tonight for the second show, than you screwed up. These are surely two of the best shows that New York will see all year.
Setlist and photos posted below, including Minneapolis-based rapper Lizzo, who offered a fun entertaining opening set, that wasn't quite what most Sleater-Kinney fans expcted
Sleater-Kinney Setlist:
1. Price Tag
2. Start Together
3. Fangless
4. Get Up
5. Surface Envy
6. Oh!
7. No Anthems
8. What's Mine Is Yours
9. Youth Decay
10. No Cities to Love
11. A New Wave
12. The End of You
13. One Beat
14. Words and Guitar
15. Bury Our Friends
16. Entertain
17. Sympathy
18. Jumpers
Encore:
19. Gimme Love
20. Turn It On
21. One More Hour
22. Modern Girl
23. Dig Me Out
Lizzo: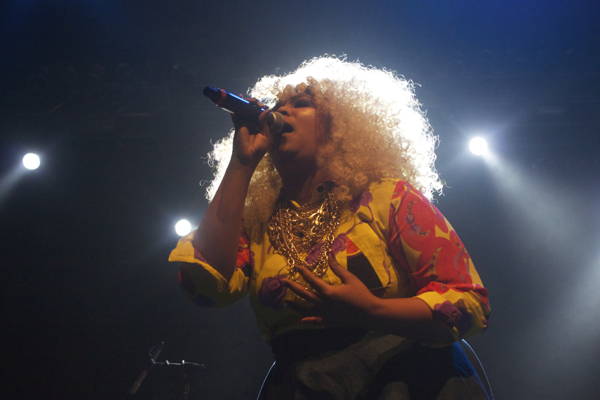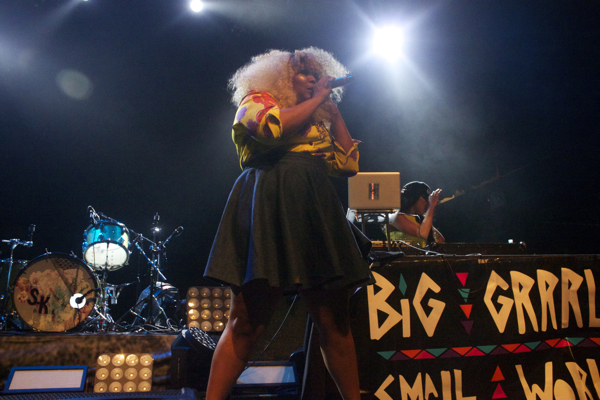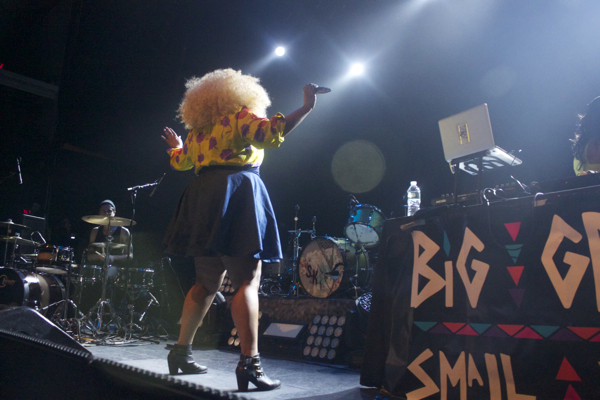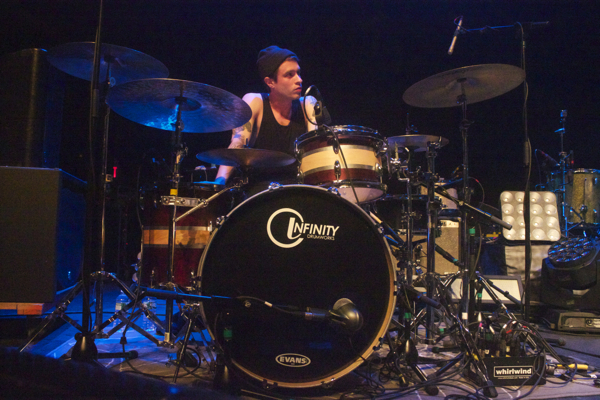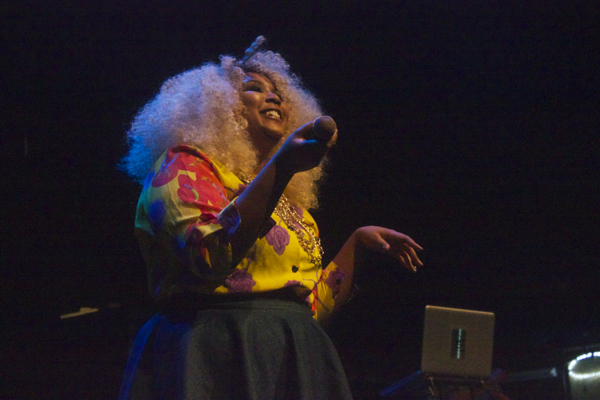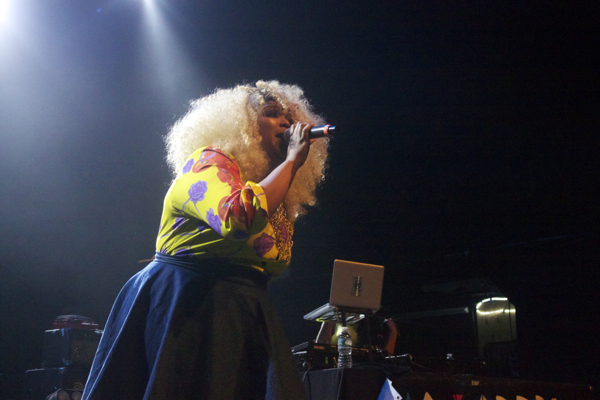 Sleater-Kinney: