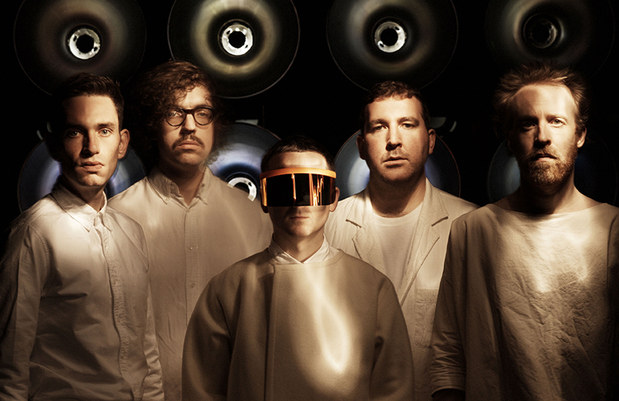 Oh yes. Hot Chip are back, set to release a brand new album titled Why Make Sense? on May 18 via Domino Records.
It's the sixth album, and their second released with Domino. The band recorded it in both Oxfordshire and London, producing it themselves, along with producer Mark Ralph (who also helped them with 2012's In Our Heads)
Along with the announcement came the music video for the album's opener, "Huarache Lights." The video is based around a light installation by artist Robert Bell and filmed in one take by director Andy Knowles. As for the song, it see Hot Chip dive deeper into the murky waters of synths, finding a new avenue for their always welcome dance-rock infusion. This one has a different feel to it, a little bit darker, but still very much Hot Chip. I can't wait to hear this one played at Governors Ball.
Check out the video below.

There will be a special limited edition of Why Make Sense? available, featuring the bonus Separate EP, which features 4 new tracks recorded during the recording sessions for the album. You can find that available for preorder over here.
Why Make Sense? Tracklisting:
1. Huarache Lights
2. Love Is The Future
3. Cry For You
4. Started Right
5. White Wine and Fried Chicken
6. Dark Night
7. Easy To Get
8. Need You Now
9. So Much Further To Go
10. Why Make Sense?