(Foals at Terminal 5)
There was no shortage of great shows to be found in 2014. You can find the best 50 that I saw in 2014 right here. Throughout the year, we took thousands upon thousands of photos, documenting every moment of these unforgettable shows. We put in a lot of work trying to capture the essence of these performances, and I wanted to share these photos with you in one giant collection.
These are not only photos that I took, but also photos taken by our great team of contributing photographers. They're posted in chronological order, as there was simply no other right way to go about ordering the photos. Below each photo, is the link to the original post, as well as the photographer credit (if it's other than myself).
So with that said, sit back, and enjoy our favorite live concert photos that we took in 2014. You can also find the gallery posted over at our facebook page. There's probably one too many photos posted here, but we probably saw way too many shows.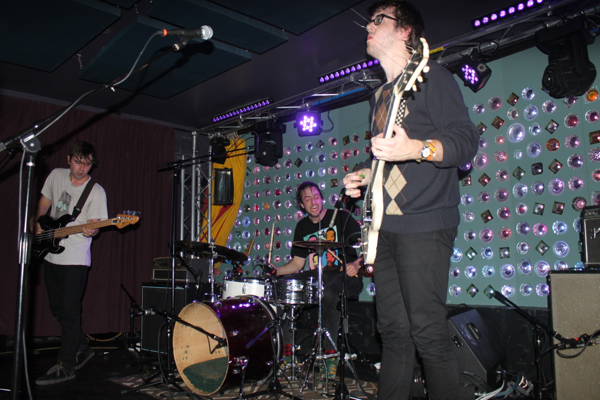 (Cloud Nothings at Baby's All Right)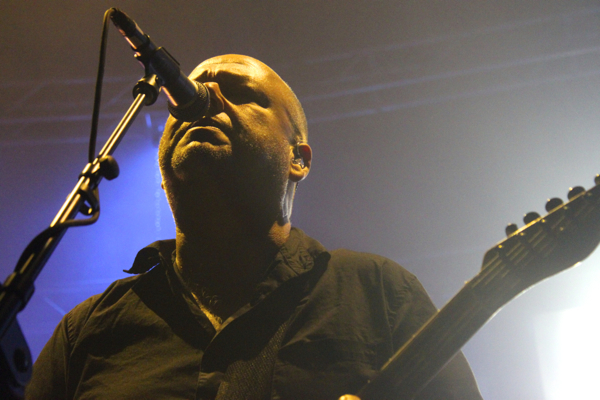 Pixies at The Capitol Theatre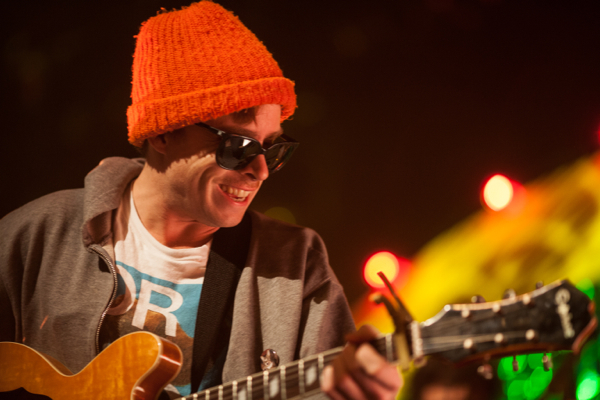 (Dr. Dog at Terminal 5) – Taken by Daniel Topete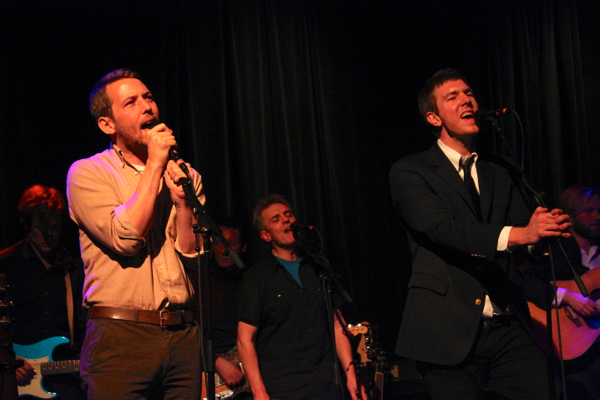 (Robin Pecknold + Hamilton Leithauser during the Gene Clark tour at Music Hall of Williamsburg)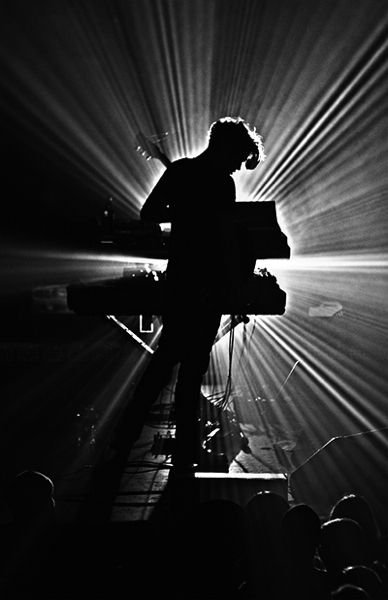 (Darkside at Terminal 5) – Taken by Dana Pacifico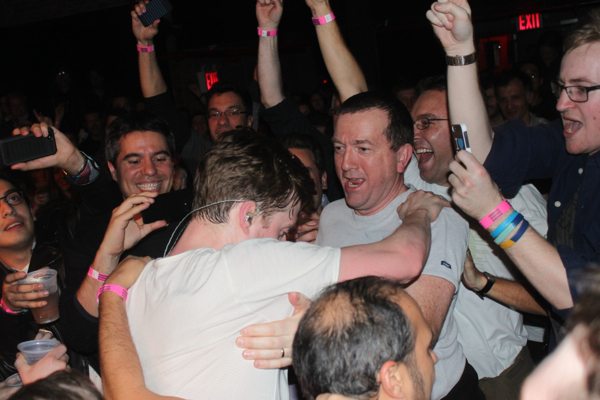 (Kaiser Chiefs at Music Hall of Williamsburg)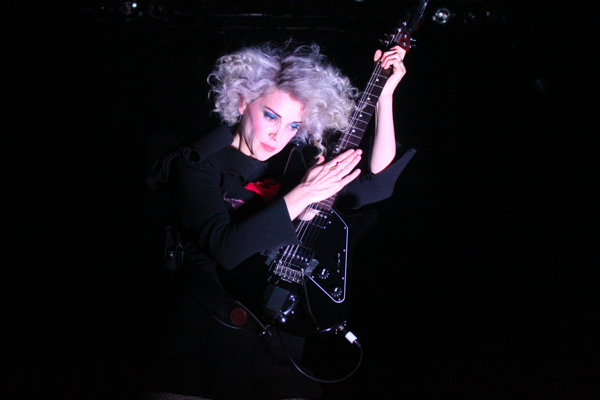 (St. Vincent at Terminal 5)
(Vivian Girls at Death By Audio) – Taken by Andrew St. Clair
(Broken Bells at Webster Hall) – Taken by Dana Pacifico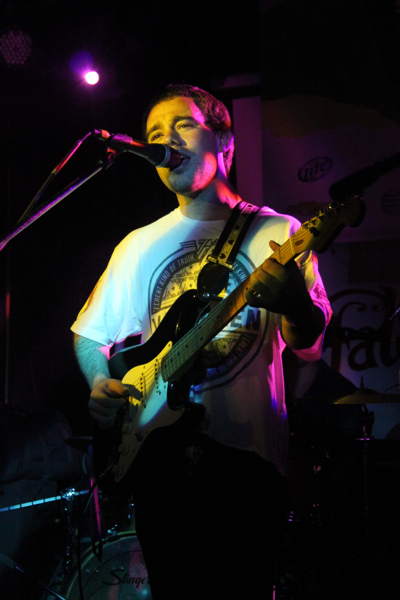 (Avi Buffalo at Buffalo Billiards [SXSW]))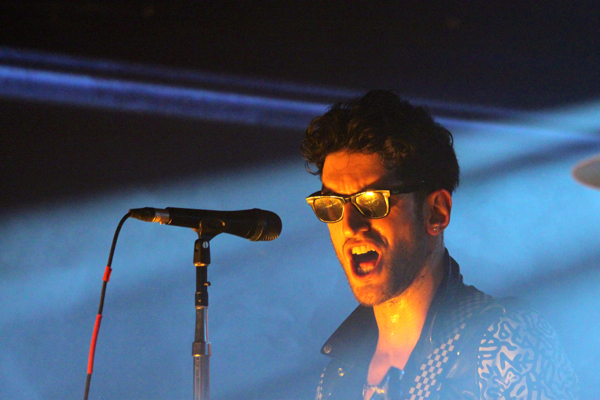 (Chromeo at Hype Hotel [SXSW])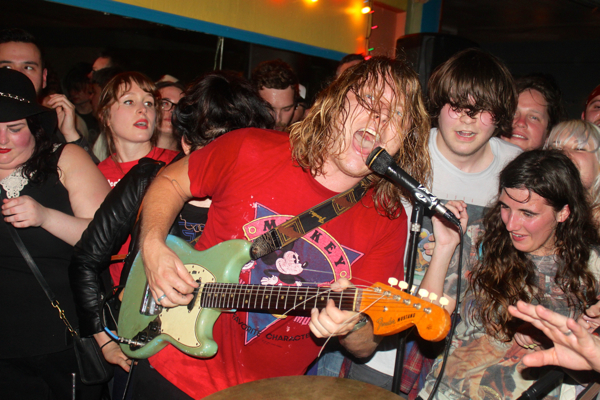 (Ty Segall at Street-Legal Guitars [SXSW])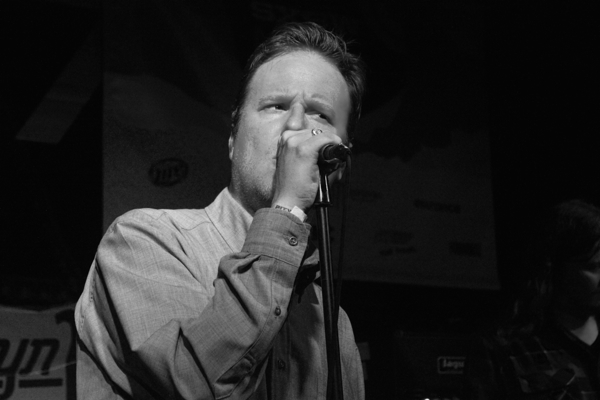 (Protomartyr at Red 7 [SXSW])
(Coachwhips at Beerland [SXSW])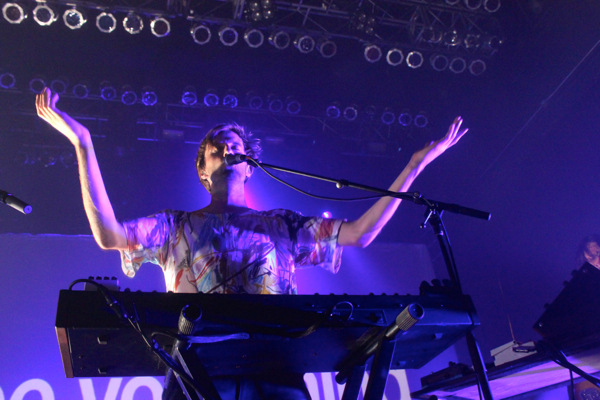 (Cut Copy at Terminal 5)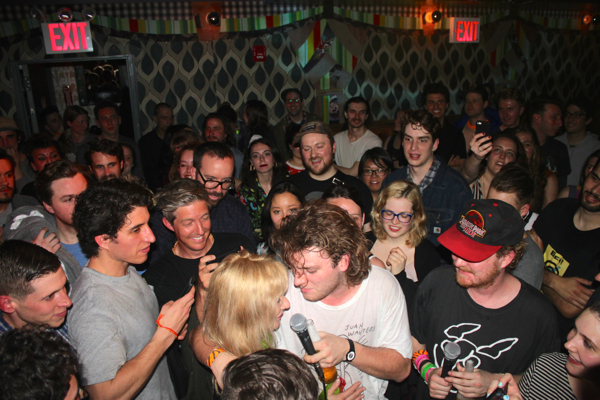 (Mac DeMarco singing with his mom at Baby's All Right)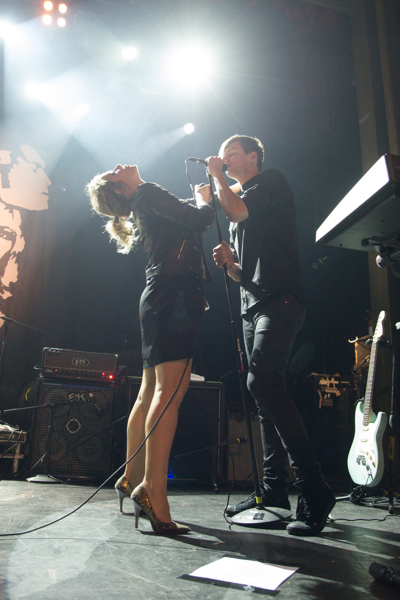 (The Sounds at Webster Hall) – Taken by Andrew St. Clair
(Daniel Rossen at Music Hall of Williamsburg)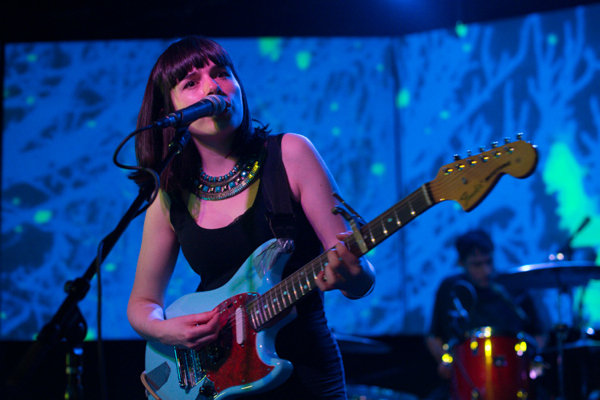 (Fear Of Men at Brooklyn Night Bazaar) – Taken by Andrew St. Clair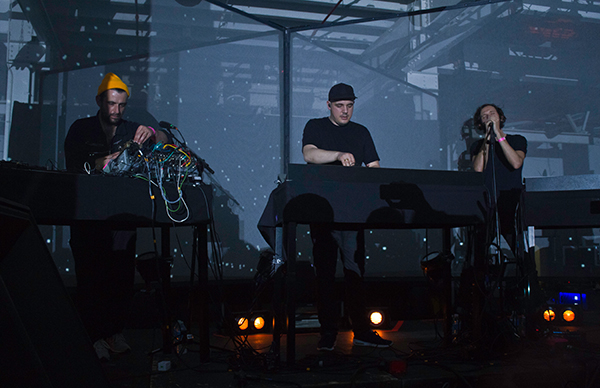 (Moderat at 1260 Atlantic Ave) – Taken by Dana Pacifico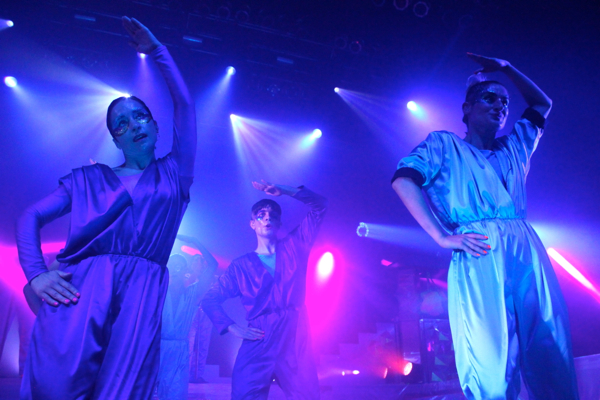 (The Knife at Terminal 5)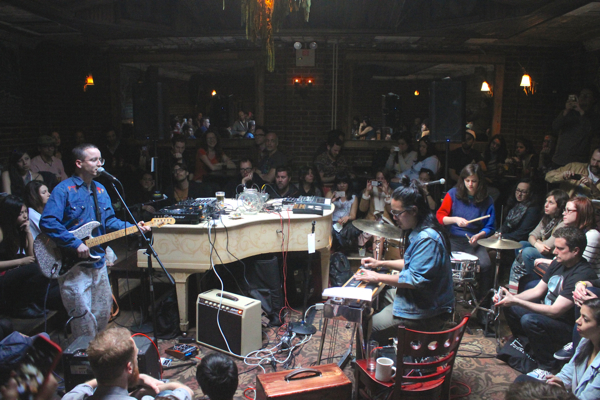 (Alexis Taylor at The Manhattan Inn)
(Marnie Stern at The Wick) – Taken by Andrew St. Clair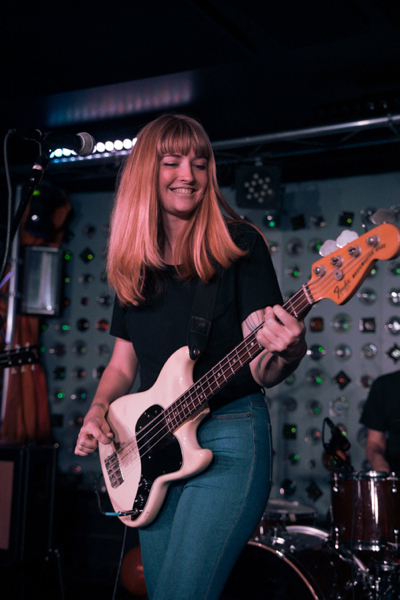 (La Sera at Baby's All Right) – Taken by Andrew St. Clair
(Tokyo Police Club at Webster Hall)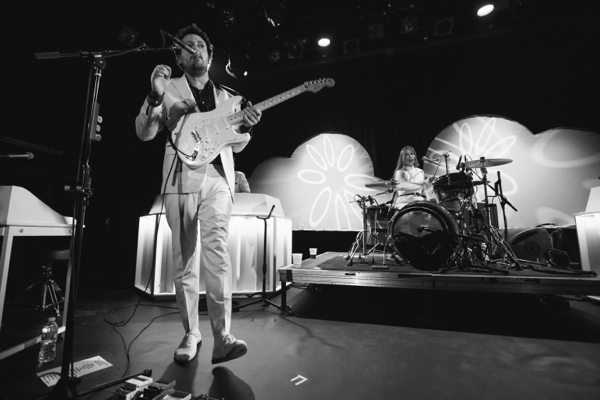 (Metronomy at Music Hall of Williamsburg) – Taken by Daniel Topete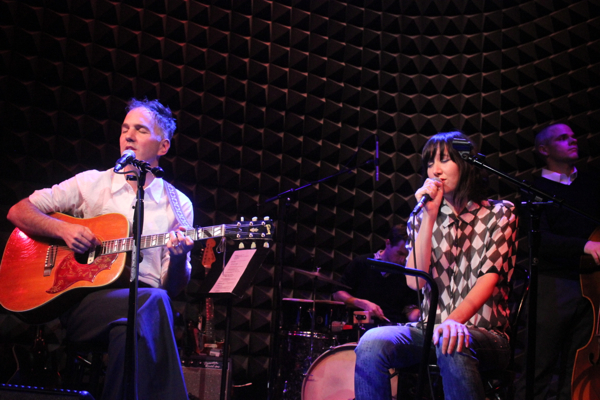 (Walter Martin + Karen O at Joe's Pub)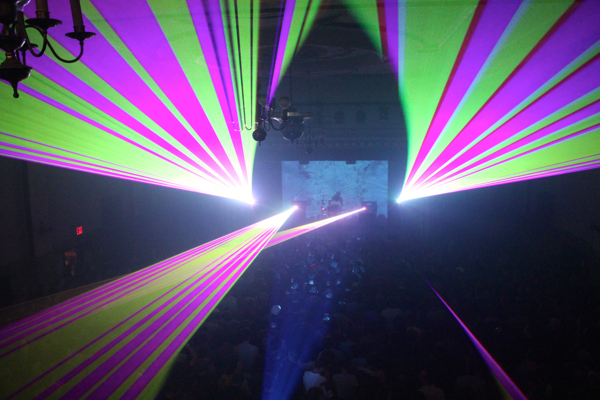 (Panda Bear at Warsaw)
(Hamilton Leithauser at The Capitol Theater)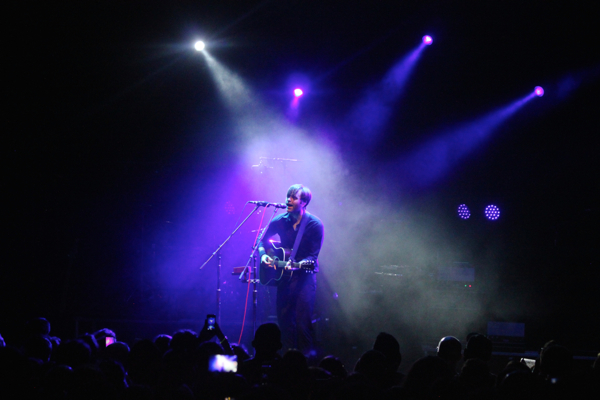 (Death Cab for Cutie at The Capitol Theater)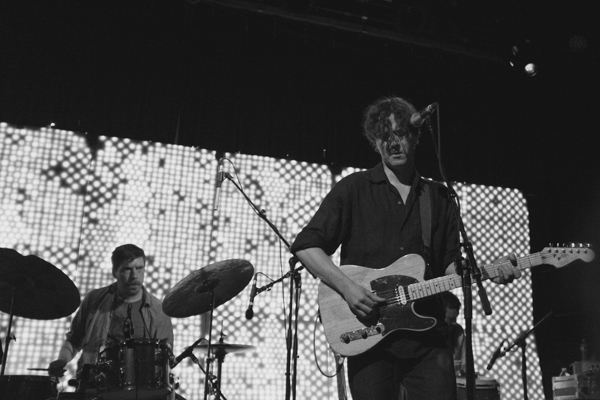 (Cass McCombs at Music Hall of Williamsburg) – Taken by Anthony Bauer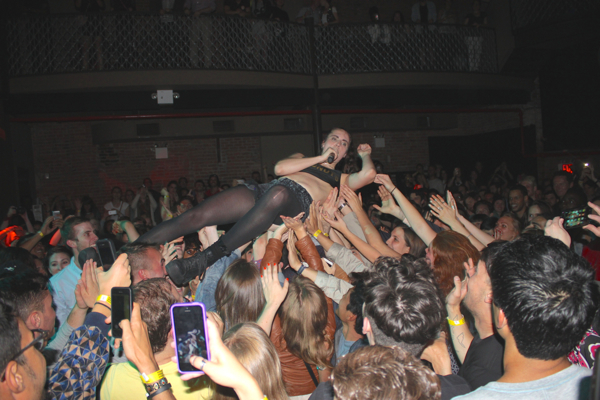 (MØ at Music Hall of Williamsburg)
(Run The Jewels at Governors Ball)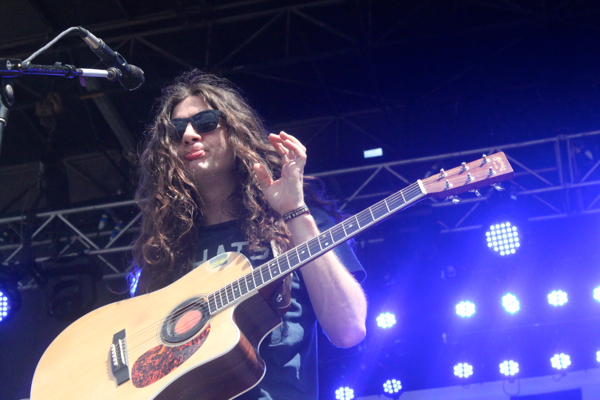 (Kurt Vile at Governors Ball)
(Julian Casablancas + The Voidz at Governors Ball)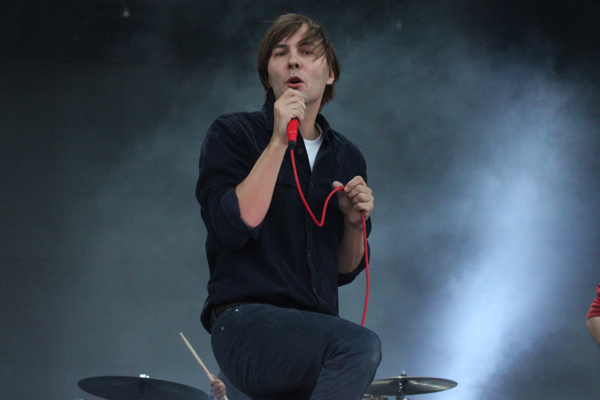 (Phoenix at Goveronrs Ball)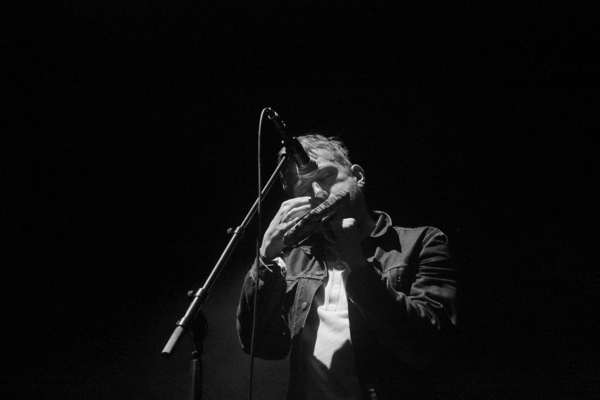 (Damon Albarn at Governors Ball)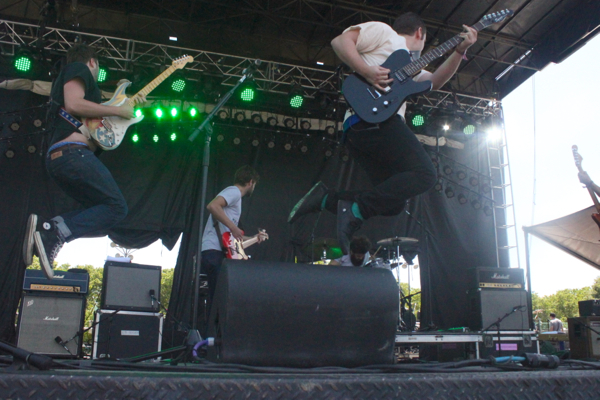 (Diarrhea Planet at Governors Ball)
(Chance The Rapper at Governors Ball)
(The Strokes at Governors Ball)
(Jack White at Governors Ball)
(Tyler, The Creator at Governors Ball)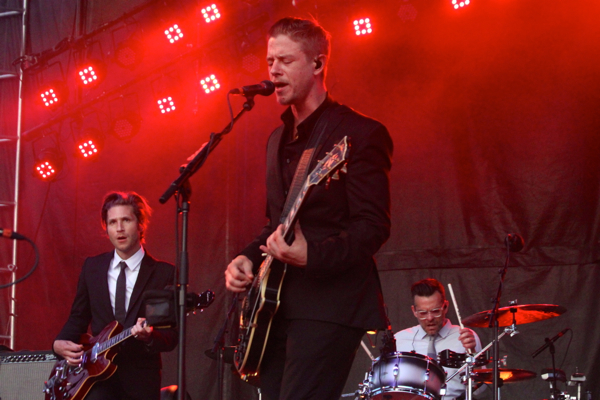 (Interpol at Governors Ball)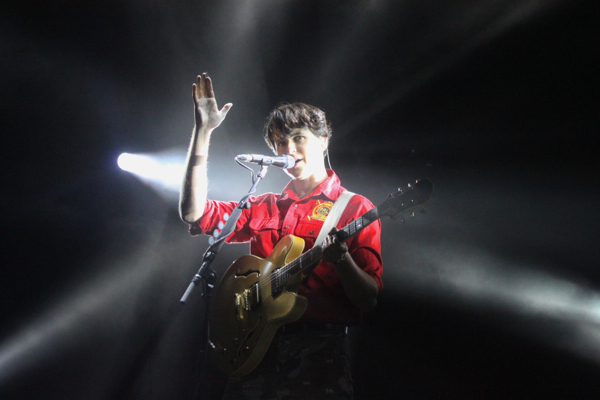 (Vampire Weekend at Governors Ball)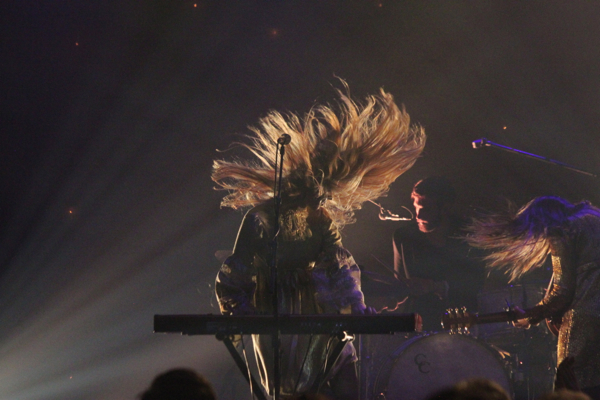 (First Aid Kit at Webster Hall)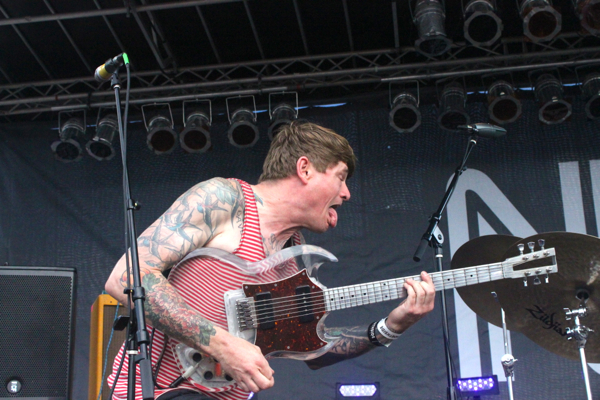 (Thee Oh Sees at McCarren Park)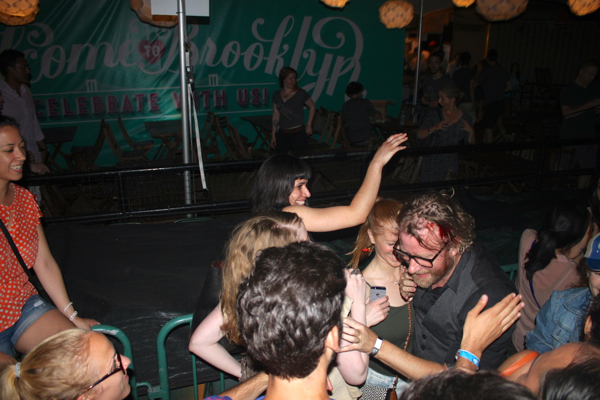 (The National at Celebrate! Brooklyn/Prospect Park Bandshell)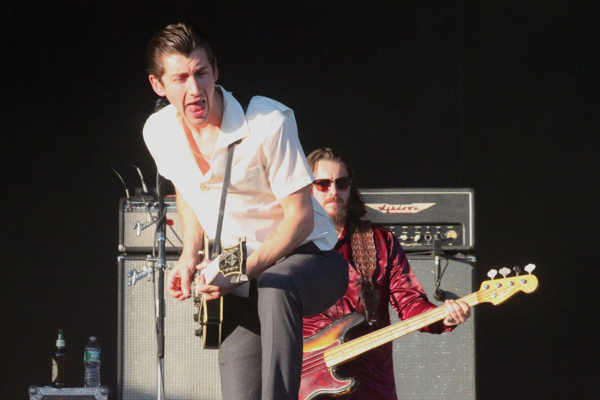 (Arctic Monkeys at Firefly)
(Foo Fighters at Firefly Music Festival)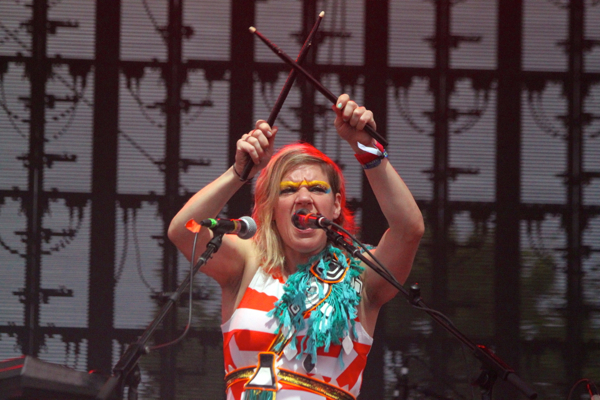 (Tune-Yards at Firefly Music Festival)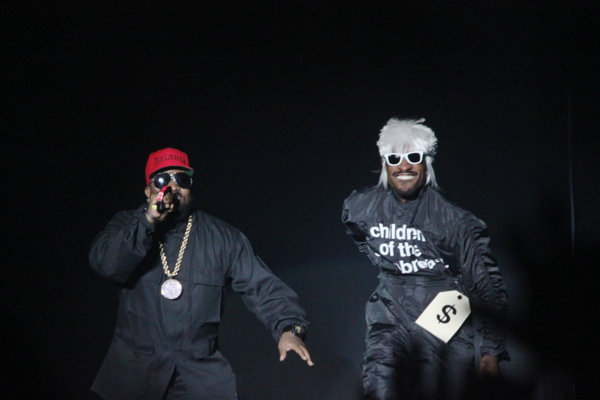 Outkast at Firefly Music Festival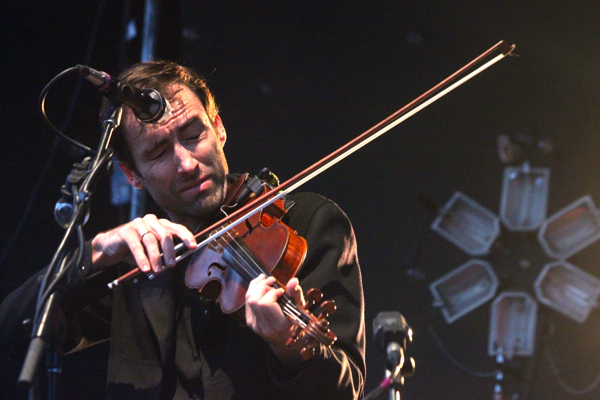 (Andrew Bird at Central Park Summerstage)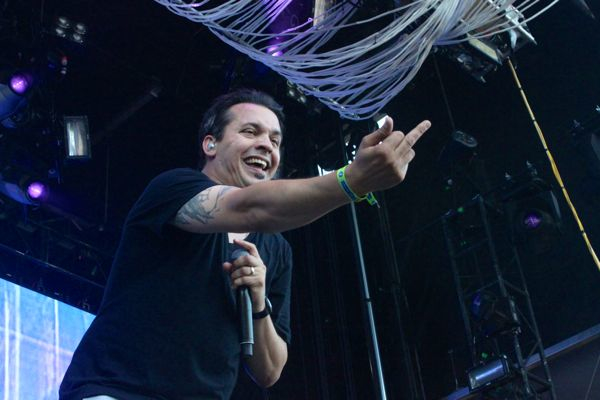 (Atmosphere at The Hudson Project)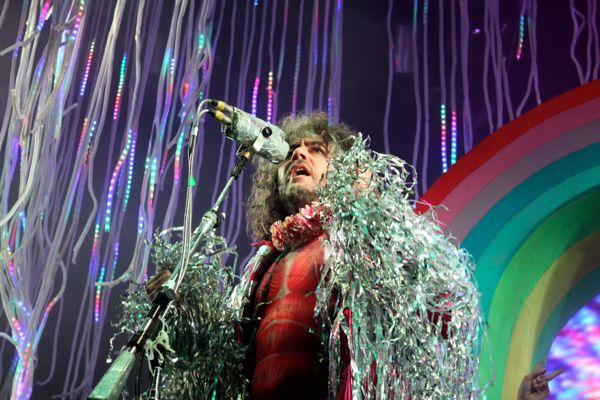 (The Flaming Lips at The Hudson Project)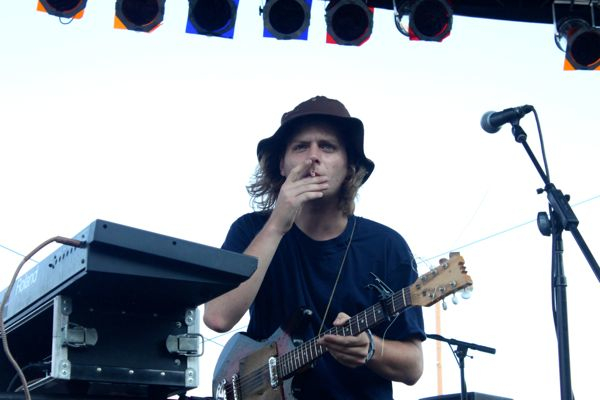 (Mac DeMarco at 4Knots Music Festival)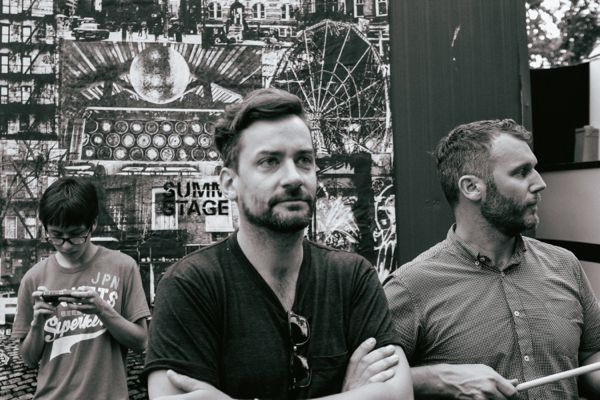 (Bonobo at Central Park Summerstage) – Taken by Anthony Bauer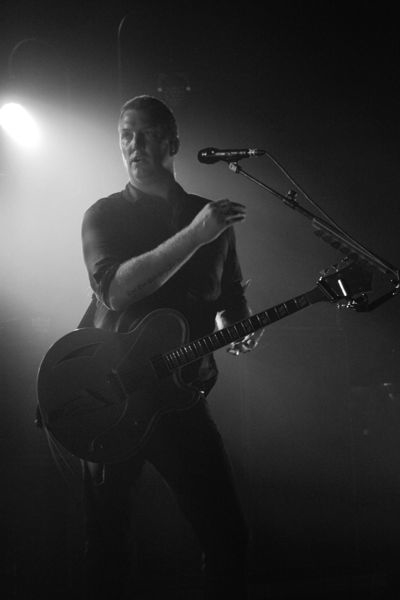 (Queens Of The Stone Age at The Capitol Theatre)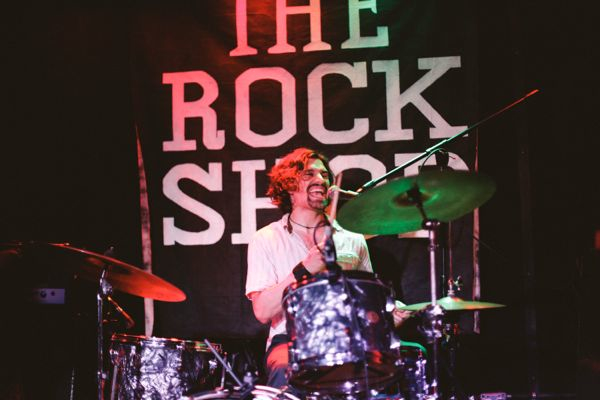 (The Tins at The Rock Shop) – Taken by Anthony Bauer
(Nick Cave and the Bad Seeds at Celebrate! Brooklyn/Prospect Park Bandshell)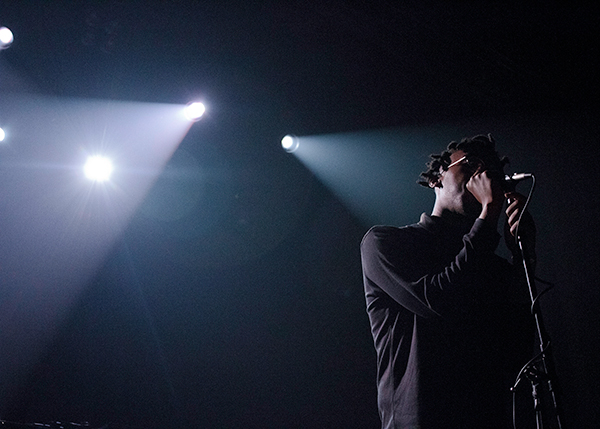 (Cities Aviv at Webster Hall) – Taken by Dana Pacifico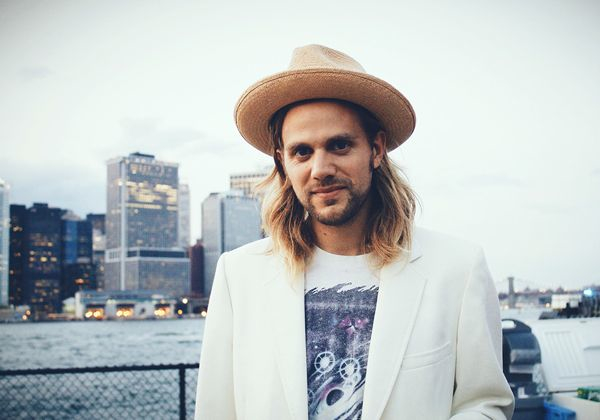 (Young & Sick at Full Moon Fest) – Taken by Leah Runyon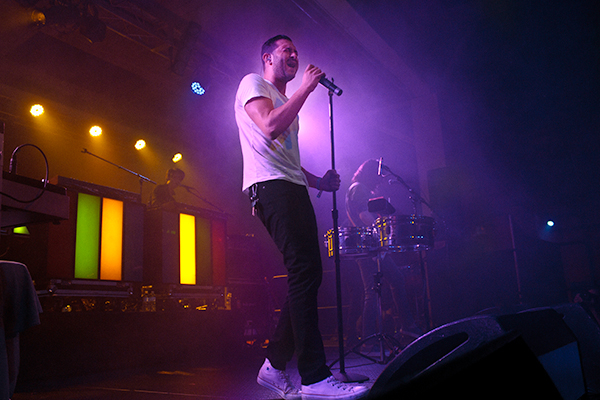 (Holy Ghost! at House Of Vans) – Taken by Dana Pacifico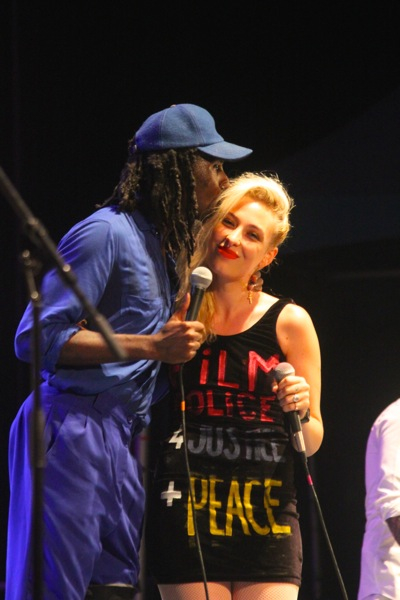 (Blood Orange at Central Park Summerstage)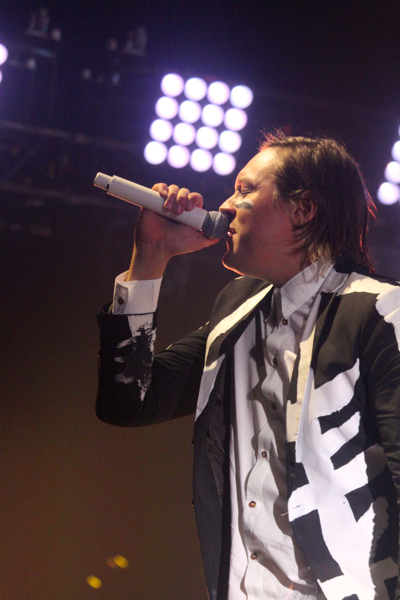 (Arcade Fire at Barclays Center)
(Rubblebucket at Mercury Lounge)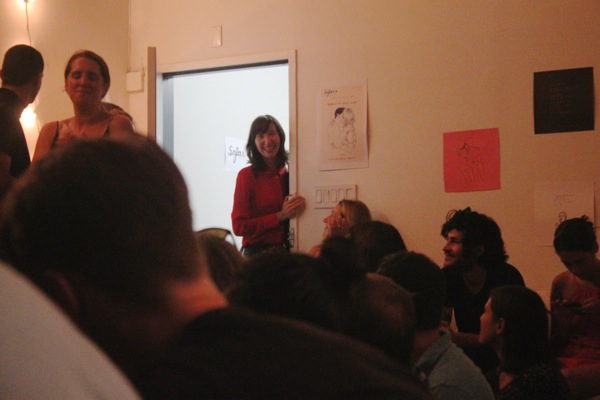 (Karen O at Sofar Sounds)
(Alt-J at Le Poisson Rogue) – Taken by Dana Pacifico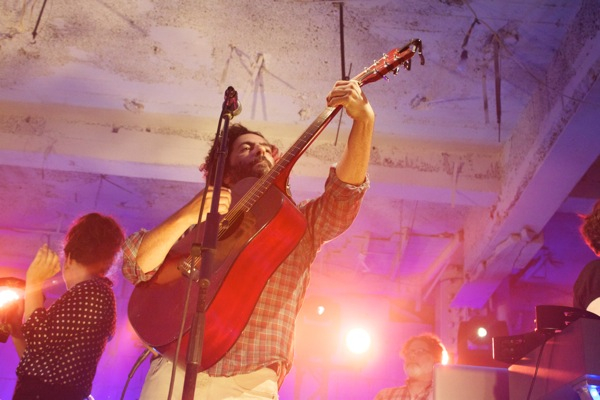 (The New Pornographers at The Brill Building)
(Fucked Up at Irving Plaza) – Taken by Chloe Locarro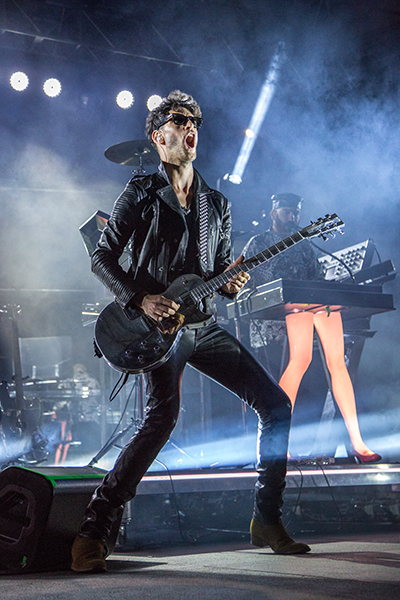 (Chromeo at Central Park Summerstage) – Taken by Dana Pacifico
(The National at Boston Calling)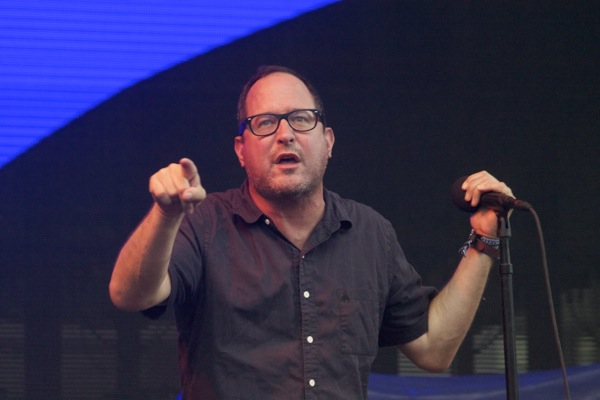 (The Hold Steady at Boston Calling)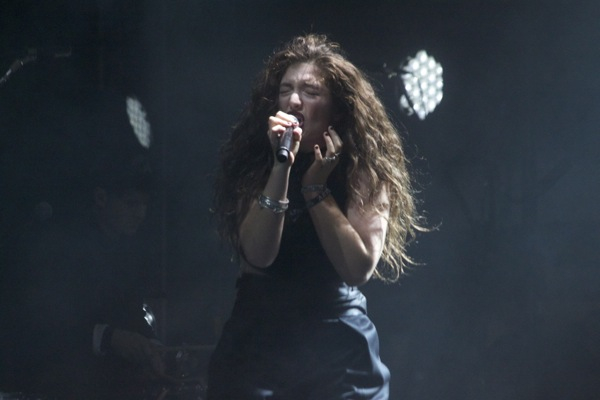 (Lorde at Boston Calling)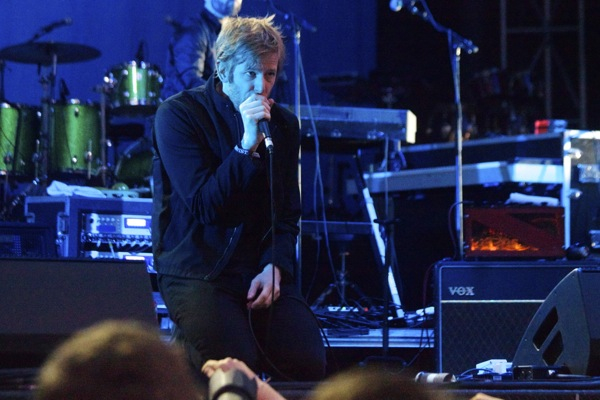 (Spoon at Boston Calling)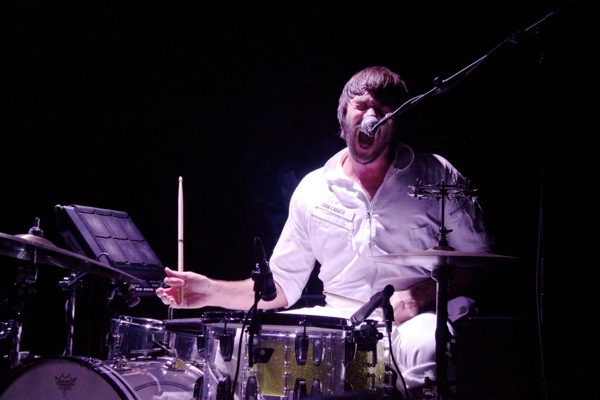 (Death From Above 1979 at Rough Trade NYC)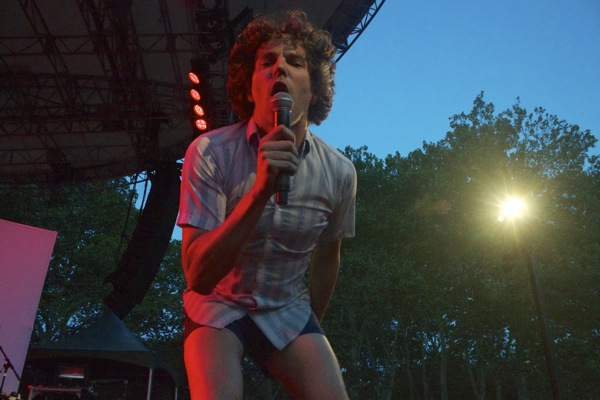 (!!! at Central Park Summerstage)
(Portugal. The Man at Central Park Summerstage)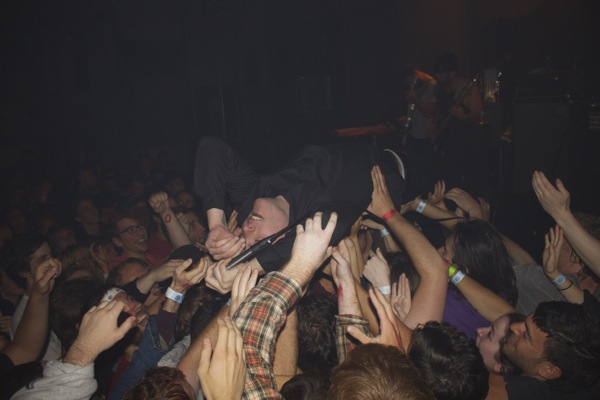 (Deafheaven at Basilica Soundscape)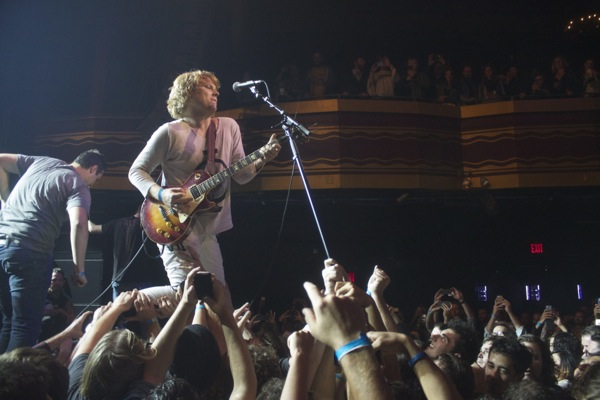 (Ty Segall at Webster Hall)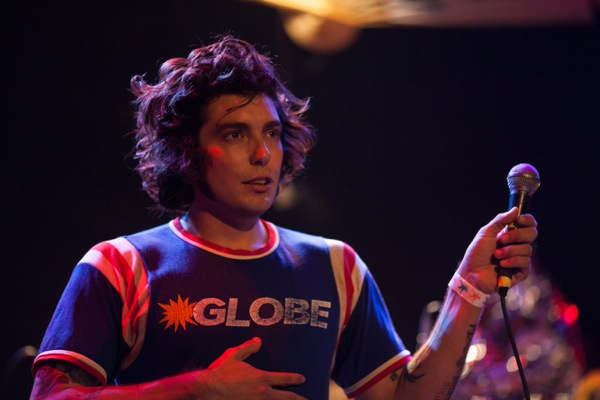 (The Growlers at Bowery Ballroom) – Taken by Daniel Topete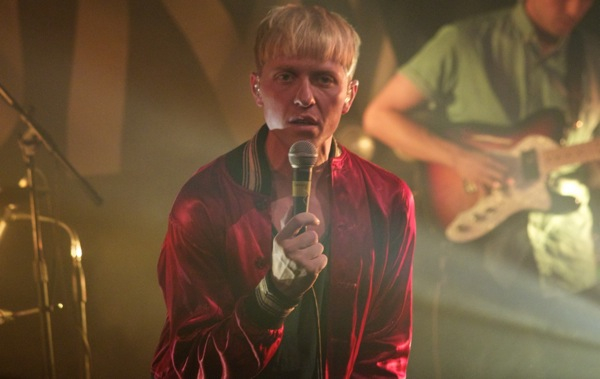 (The Drums at Bowery Ballroom)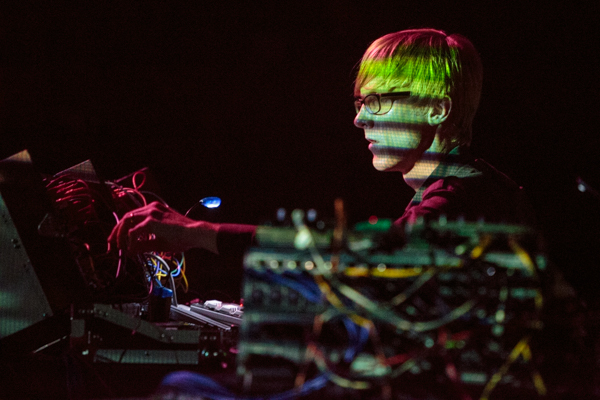 (Simian Mobile Disco at Music Hall of Williamsburg) – Taken by Dana Pacifico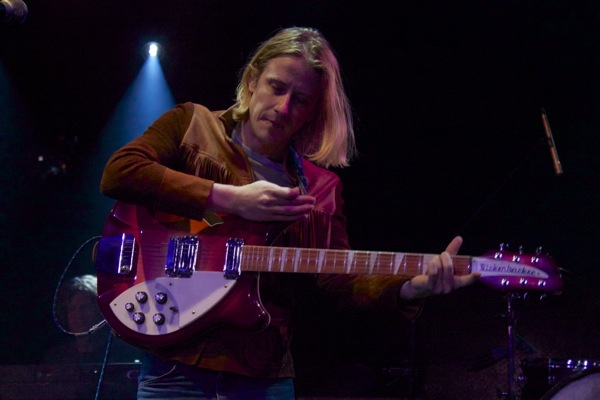 (Christopher Owens at Highline Ballroom)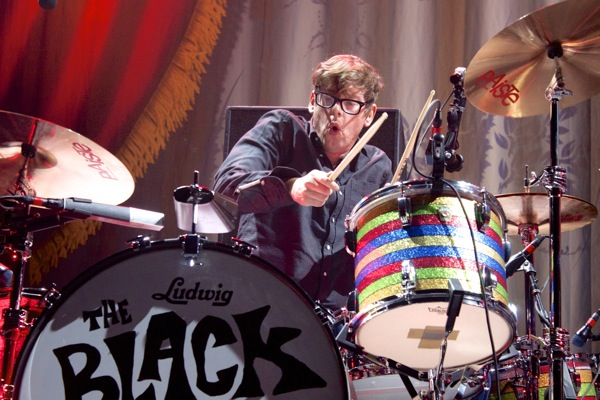 (The Black Keys at Barclays Center)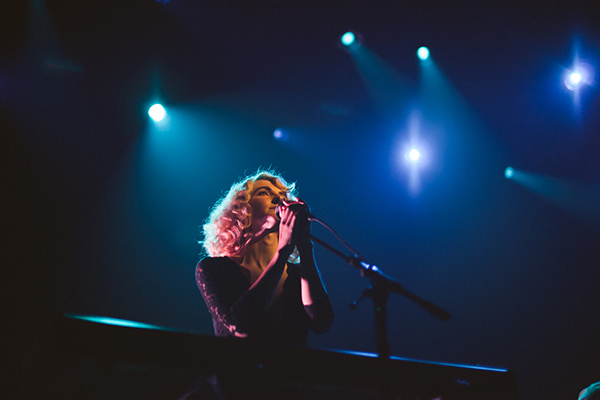 (Tennis at Webster Hall) – Taken by Anthony Bauer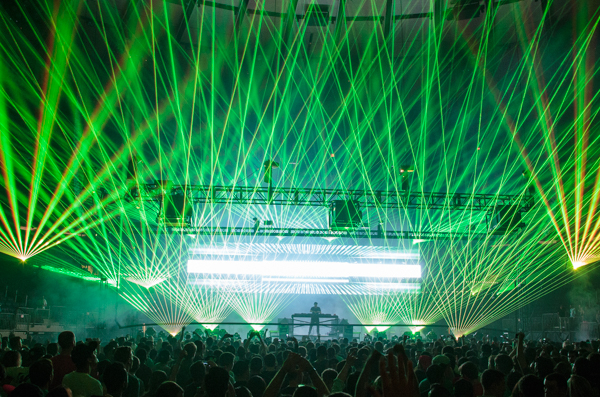 (Eric Prydz at Madison Square Garden) – Taken by Dana Pacifico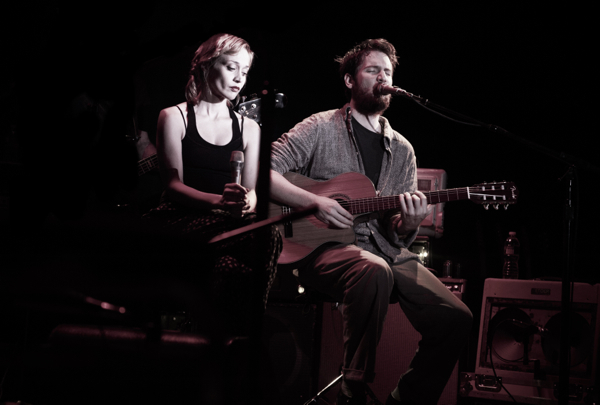 (Blake Mills + Fiona Apple at Le Poisson Rogue) – Taken by Tracy Allison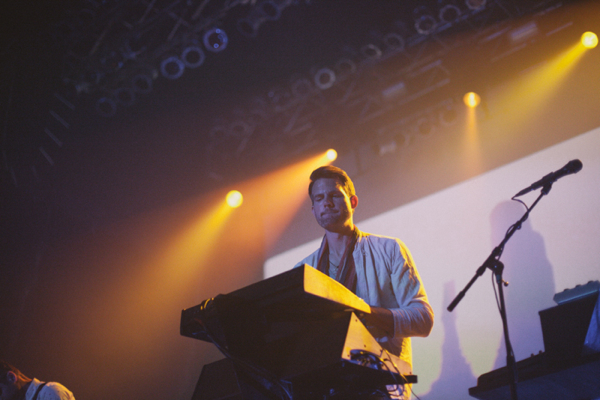 (Tycho at Terminal 5) – Taken by Anthony Bauer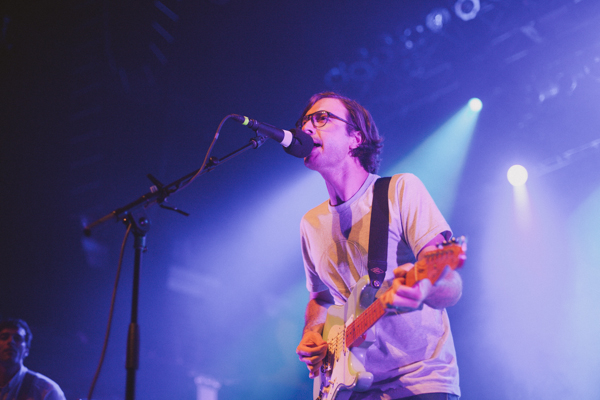 (Real Estate at Terminal 5) – Taken by Anthony Bauer)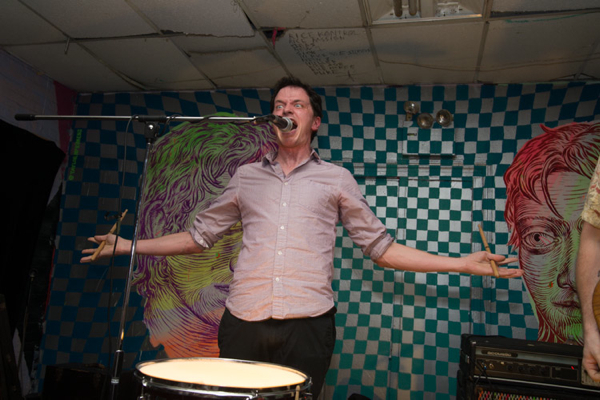 (Ed Schrader's Music Beat at Death By Audio) – Taken by Andrew St. Clair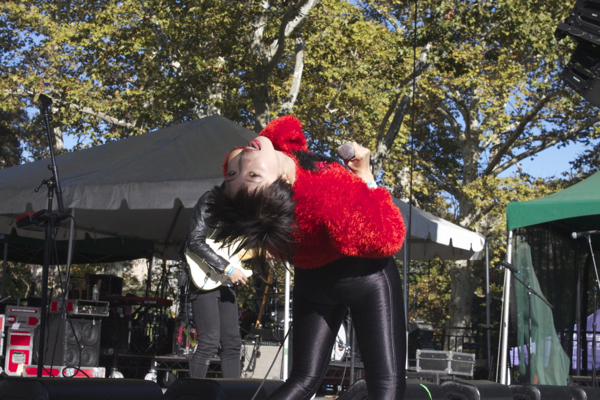 (Queen Sea Big Shark at Modern Sky Music Festival)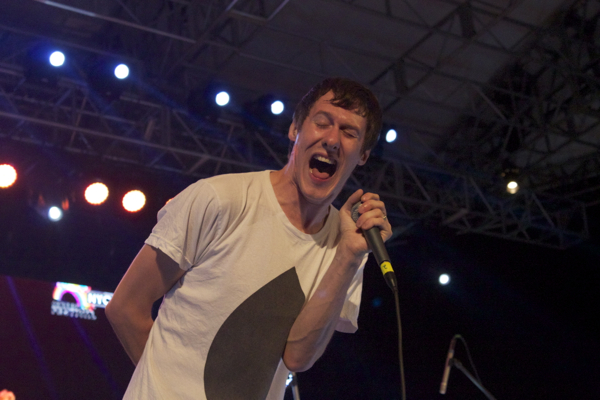 (The Blood Brothers at Modern Sky Music Festival)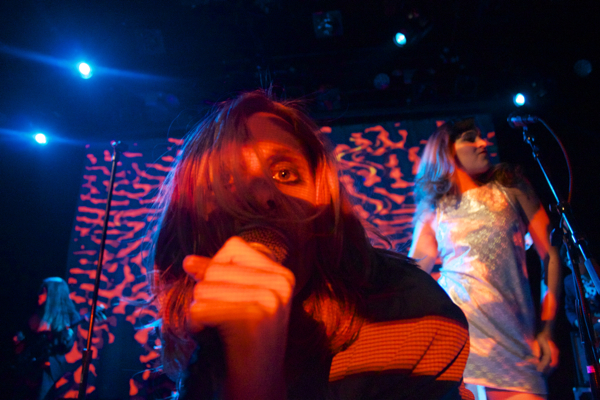 (Foxygen at Music Hall of Williamsburg)
(Surfer Blood at CBGB Music Festival)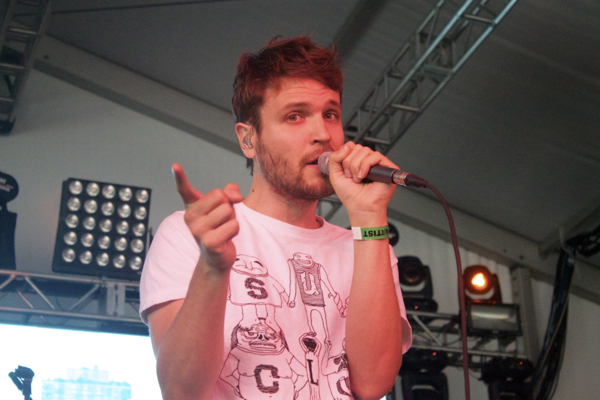 (Ra Ra Riot at Escape Music Festival)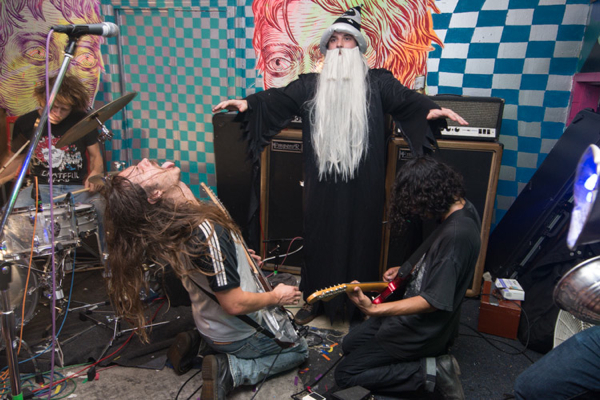 (Jeff The Brotherhood at Death By Audio) – Taken by Andrew St. Clair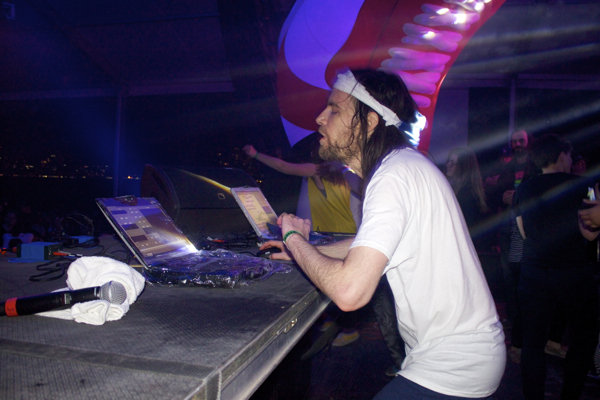 (Girl Talk at Escape Music Festival)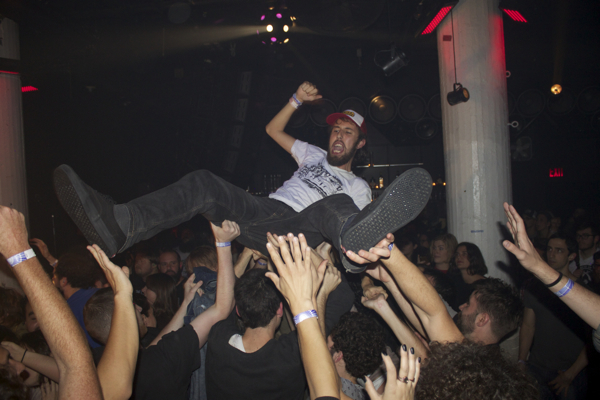 (Jeff The Brotherhood Crowdsurfer at Santos Party House)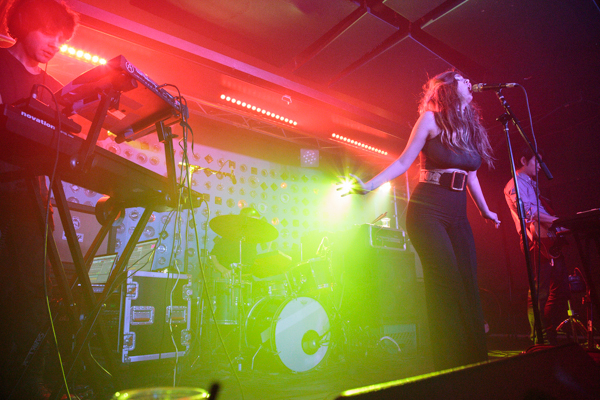 (Ryn Weaver at Baby's All Right) – Taken by Dana Pacifico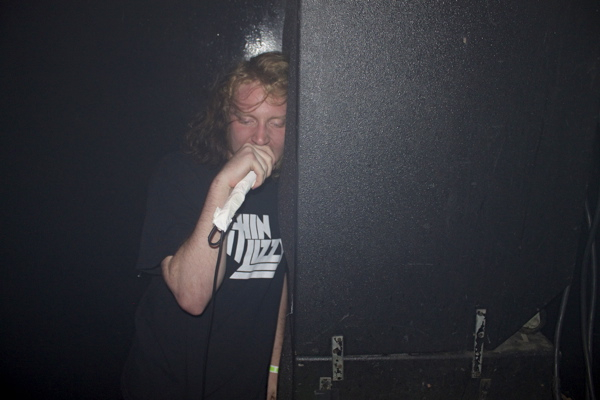 (The Orwells at Irving Plaza)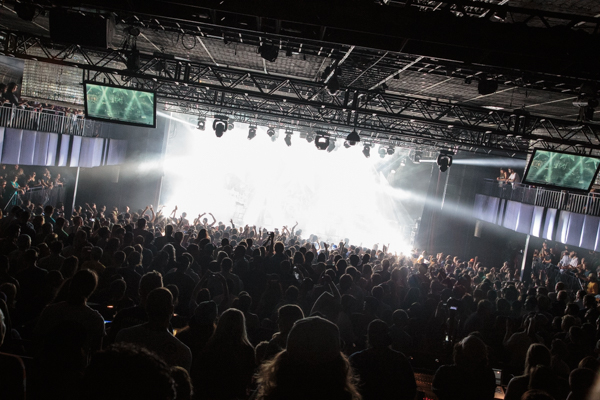 (STS9 at Best Buy Theater) – Taken by Dana Pacifico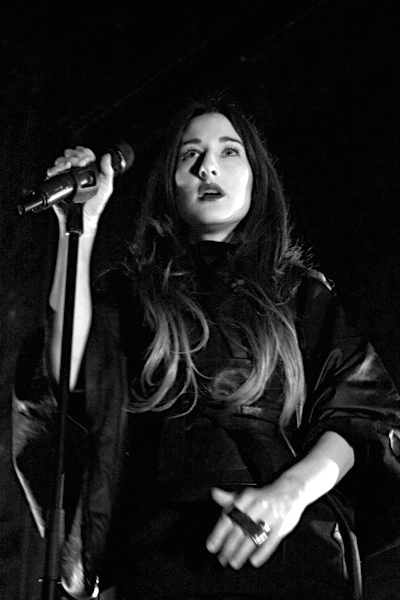 (Zola Jesus at Webster Hall)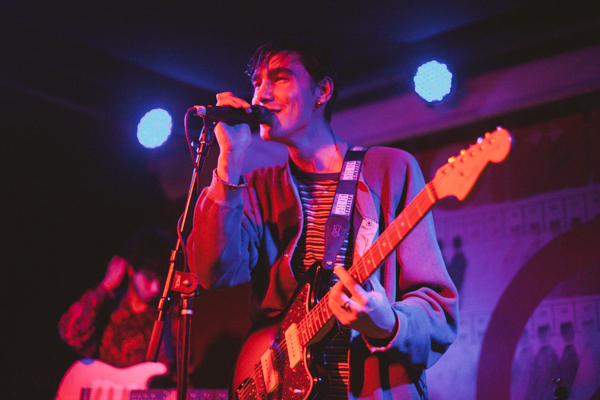 (Oscar at Pianos [CMJ]) – Taken by Anthony Bauer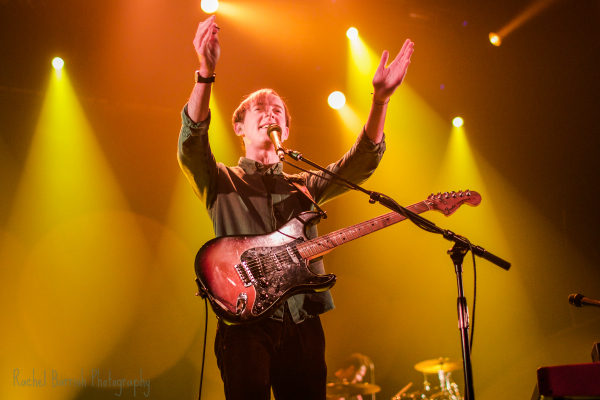 (Bombay Bicycle Club at Terminal 5) – Taken by Rachel Barrish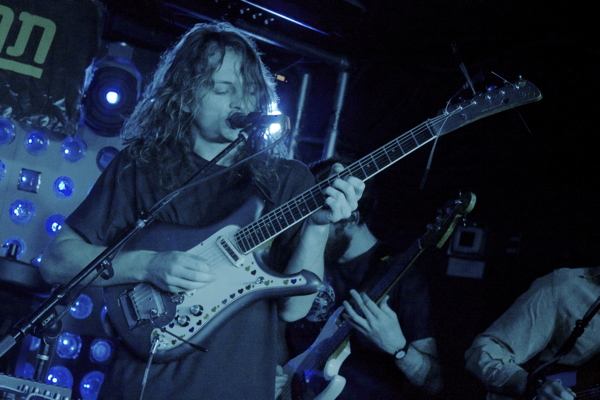 (King Gizzard and the Lizard Wizard at Baby's All Right [CMJ])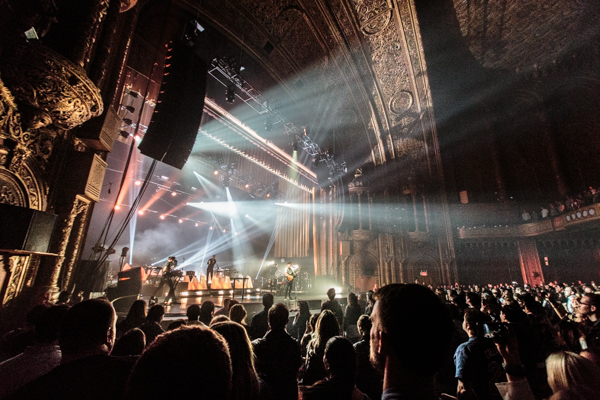 (Foster The People at United Palace Theater [CMJ]) – Taken by Dana Pacifico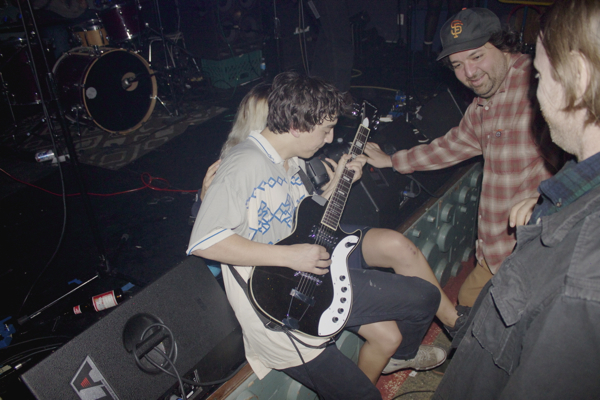 (Twin Peaks at Baby's All Right [CMJ])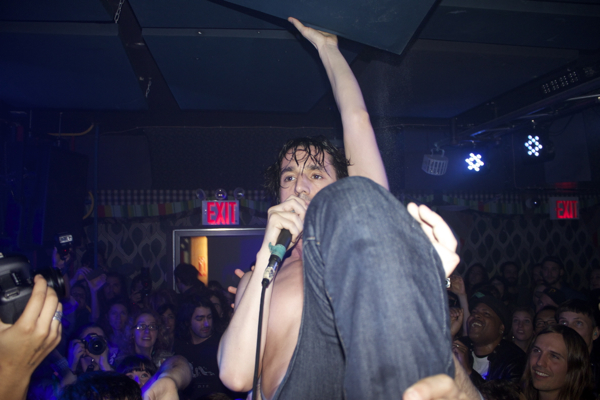 (Fat White Family at Baby's All Right [CMJ Day])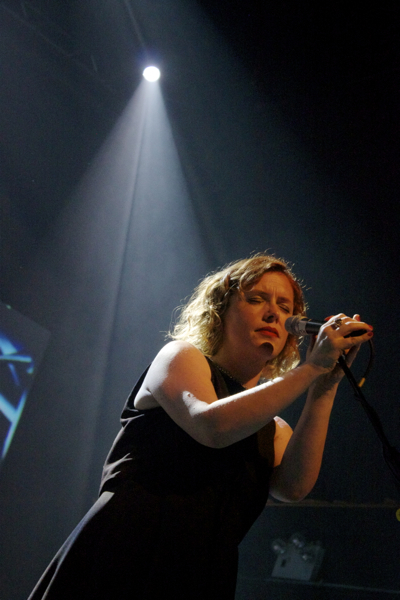 (Slowdive at Terminal 5 [CMJ])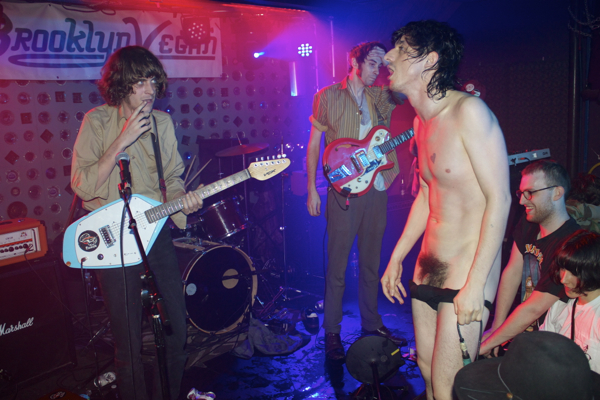 (Fat White Family at Baby's All Right [CMJ Night])
(SBTRKT at Terminal 5) – Taken by Dana Pacifico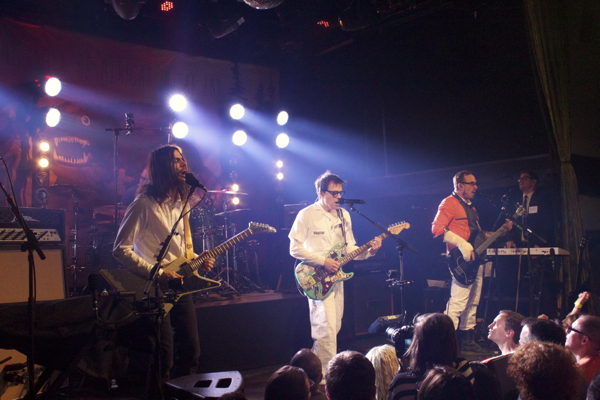 (Weezer at Bowery Ballroom)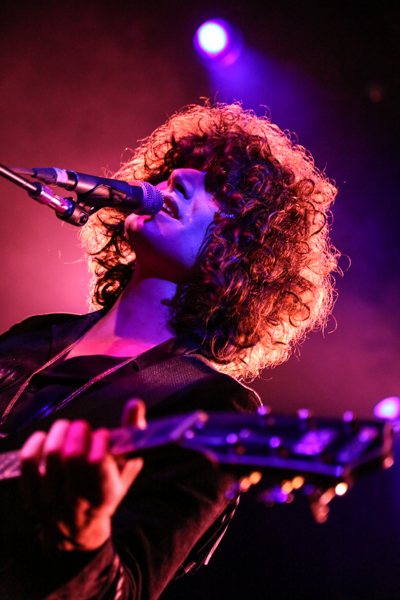 (Temples at Irving Plaza) – Taken by Dana Pacifico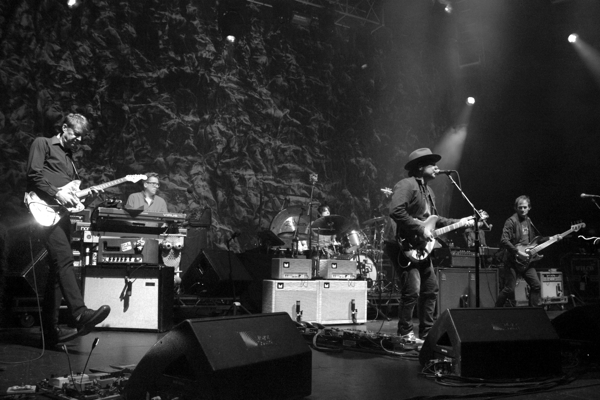 (Wilco at The Capitol Theatre)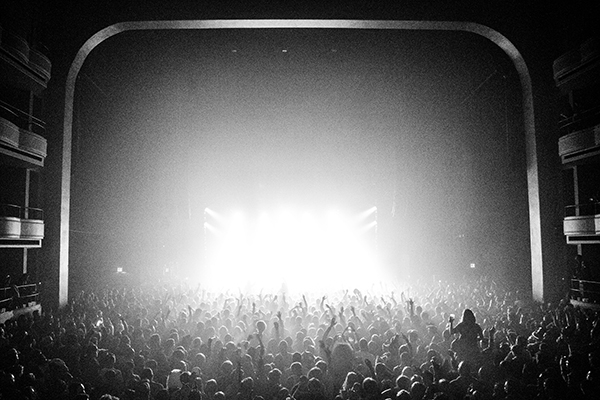 (The Glitch Mob at Hammerstein Ballroom) – Taken by Dana Pacifico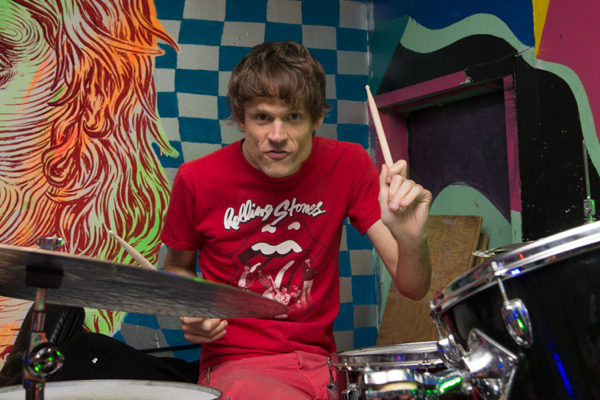 (Deerhoof at Death By Audio) – Taken by Andrew St. Clair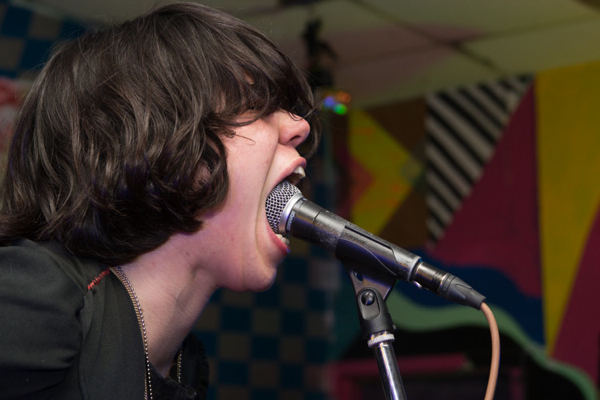 (Screaming Females at Death By Audio) – Taken by Andrew St. Clair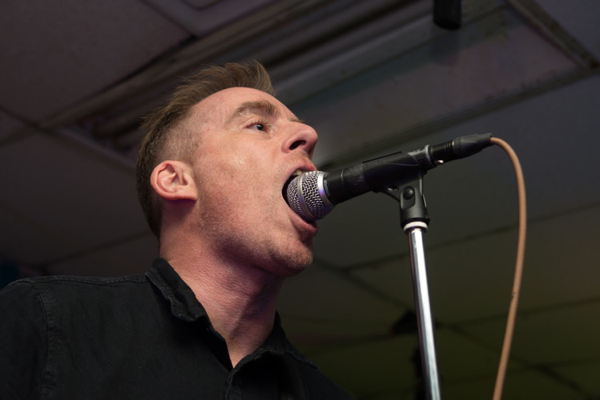 (Ted Leo and The Pharmacists at Death By Audio) – Taken by Andrew St. Clair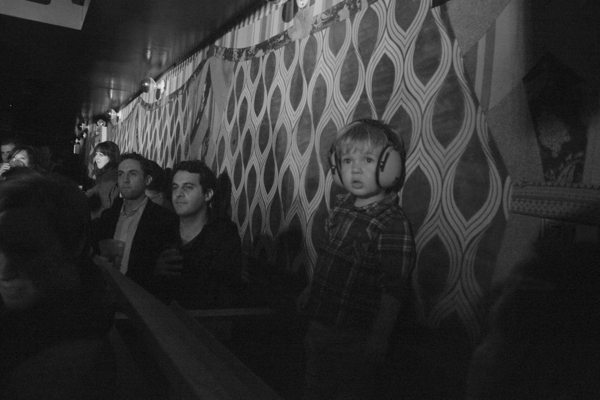 (Will Bulter's son watching his dad play at Baby's All Right)
(July Talk at Bowery Ballroom)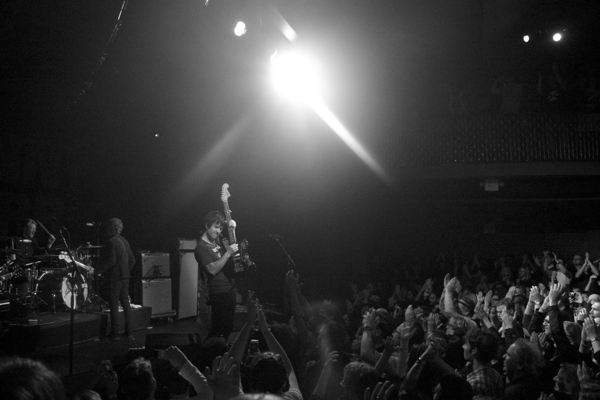 (Johnny Marr at Music Hall of Williamsburg)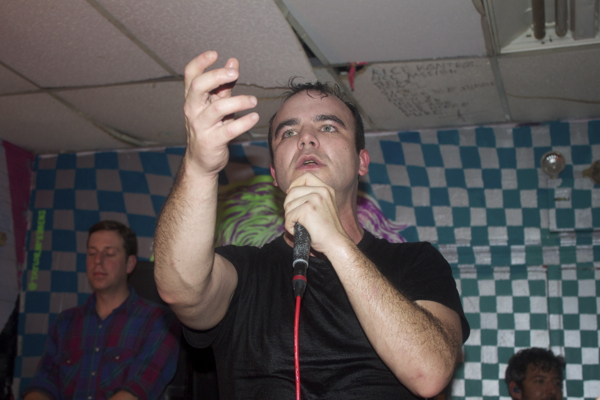 (Future Islands at Death By Audio)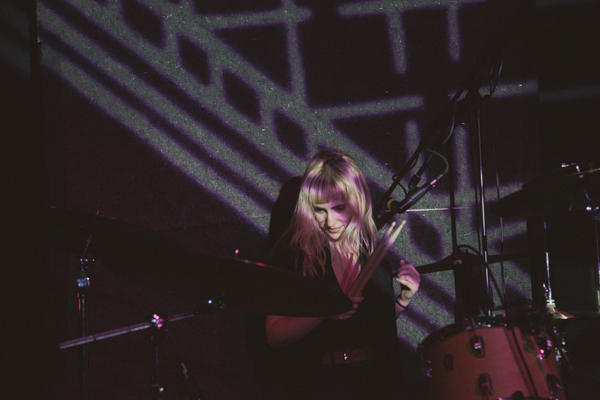 (New Myths at Glasslands) – Taken by Anthony Bauer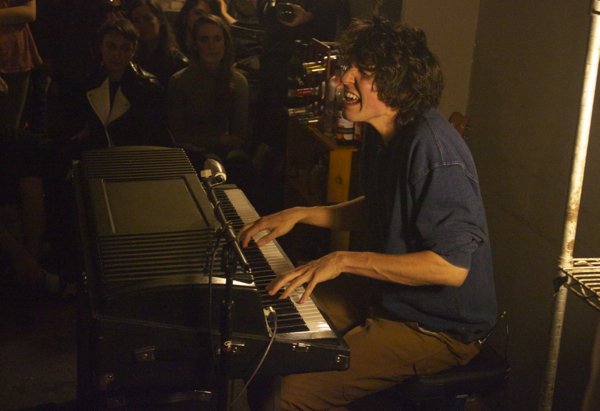 (Tobias Jesso Jr. at a Williamsburg Loft)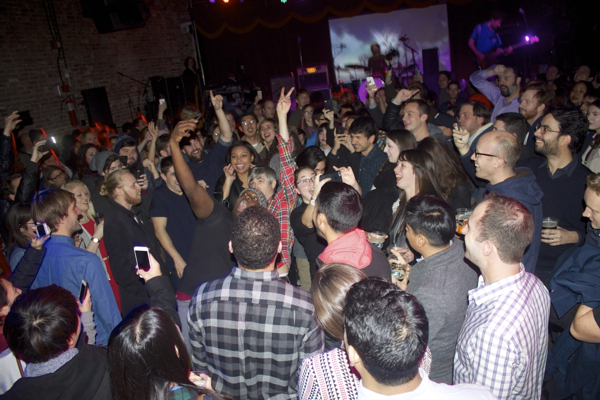 (We Are Scientists at Brooklyn Bowl)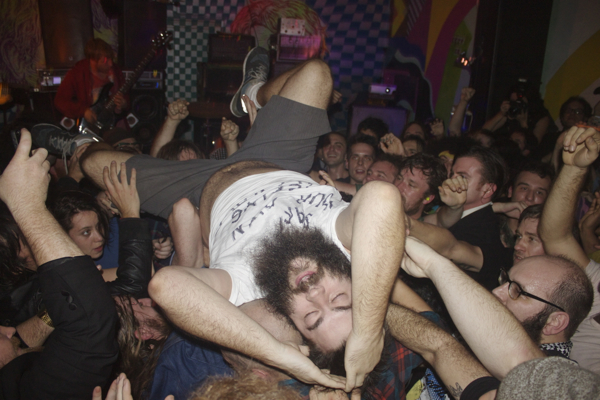 (Edan crowdsurfing at the last Death By Audio show)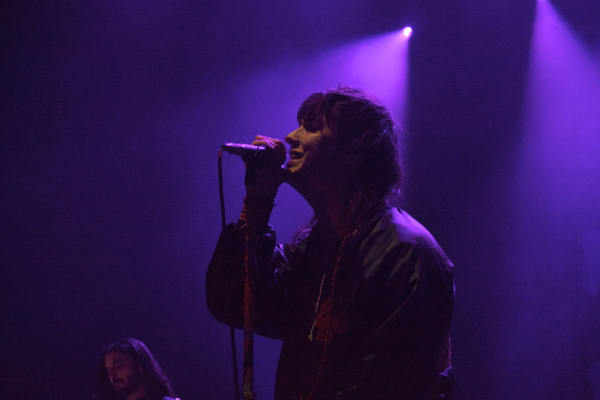 (Julian Casablancas + The Voidz at Hammerstein Ballroom)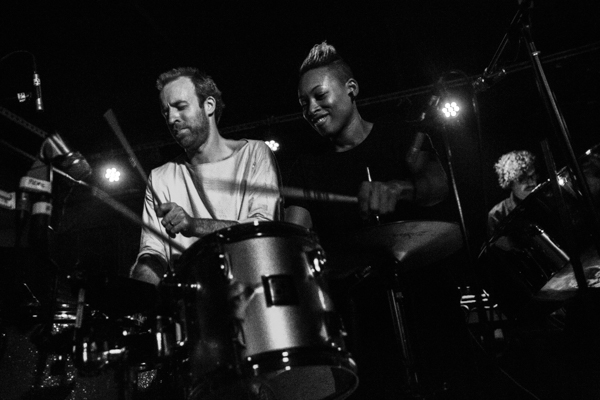 (New Build at Mercury Lounge) – Taken by Dana Pacifico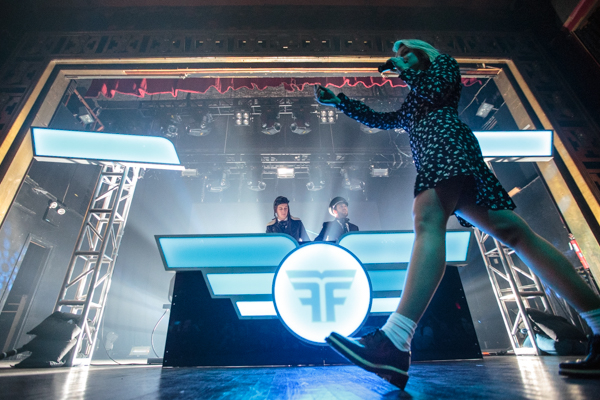 (Flight Facilities at Webster Hall) – Taken by Dana Pacifico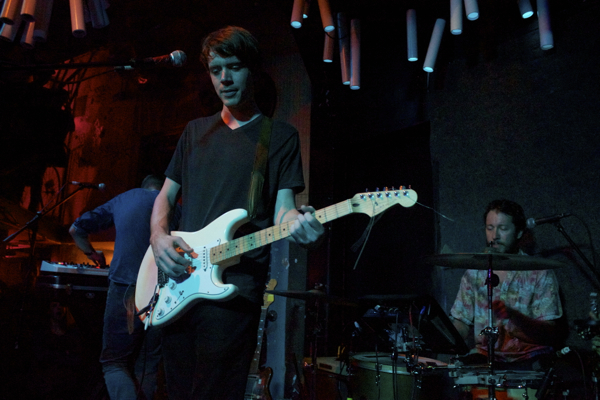 (Yellow Ostrich's Last Show Ever at Glasslands)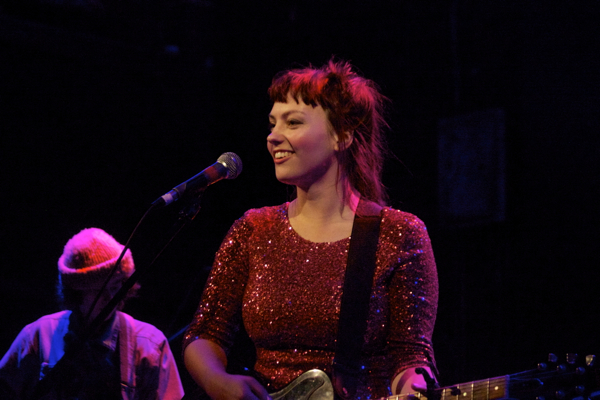 (Angel Olsen at Bowery Ballroom)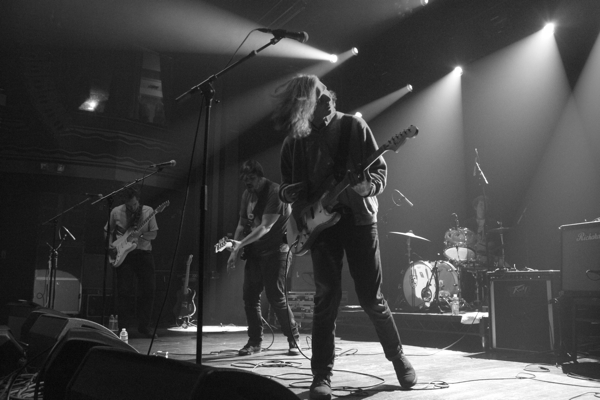 (Parquet Courts at Webster Hall)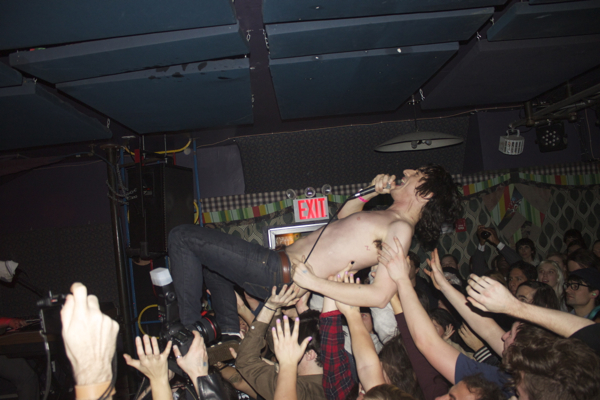 (Fat White Family at Baby's All Right)