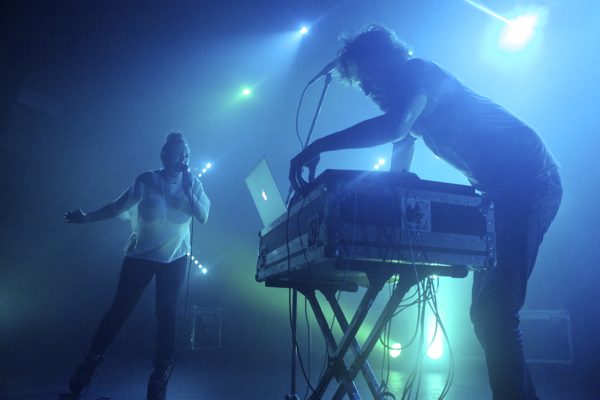 Sylvan Esso, the North Carolina based duo comprised of Amelia Meath (of Mountain Man) and Nick Sanborn (of Megafaun), are quite the success story. 2014 saw them release their self-titled debut, an album that was adored by fans and critics alike. Since their formation two years ago, they have gone from playing small rooms like Mercury Lounge and Bowery Ballroom to selling out Terminal 5 last Friday night.


Mr Twin Sister kicked off the evening with a set of their sexy nighttime funk jams, filling out Terminal 5 surprisingly well along the way (not a knock on them – the venue's acoustics can be hit or miss). Their set was mostly comprised with material from last year's self-titled album, but they made room for Twin Sister material such as "Bad Street" and "All Around and Away We Go." As it turned out, the band helped play a hand in the formation of Sylvan Esso, as Meath and Sanborn met at a Twin Sister (before they changed their name with a Mr) years ago, with their friendship eventually turning into Sylvan Esso. The choice of Mr Twin Sister as an opener made sense stylistically, but after learning this particular bit of information, it made the selection that much more special.
You can learn a lot about a band about how they handle certain situations. Such as sudden sound issues that leave them vulnerable, forcing them to act quick to somehow save face. This is what happened during Sylvan Esso's opening number "Could I Be," as halfway through the performance there was suddenly a loud pop, and all sound was cut off. The band had a moment of sheer shock and confusion, but quickly played it off with a smile, took the moment in with pride. They never freaked out, or seemed even the slightest bit annoyed. Instead, once the sound was restored, they asked the crowd if they should pick up where they left off, or just restart the song again. Of course, the crowd opted to hear the song again, and it resulted it a cool moment that is the sort of thing that live music is all about. It's a memory I'll never forget.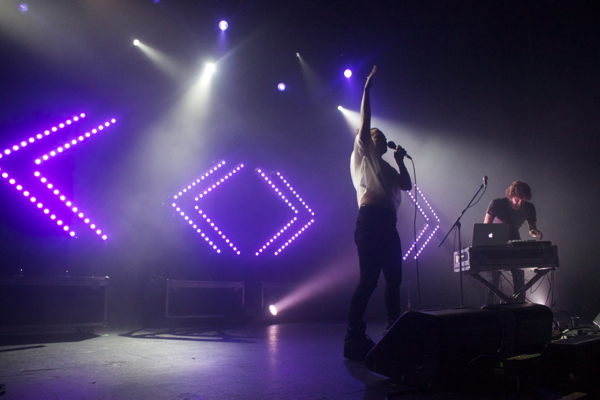 Slyvan Esso are an energetic live act who bring even more oomph and life to their already vibrant material. They played the entirety of their debut album, and constantly showed their enthusiasm while doing so. They've had a great amount of success in a short period of time, so seeing them constantly smiling and seem excited to be playing in front of people was more than refreshing. You can tell that they're thankful of the position that there in, making the experience of watching them play even more gratifying.
To be honest, I was quite taken aback to learn that Sylvan Esso sold out Terminal 5. But after finally seeing how much energy they bring to the table while performing, it all makes sense. They've done quite well for themselves, but it's only the beginning. Sylvan Esso are on the fast track to the top, and I'll be rooting for them all the way.
Mr Twin Sister: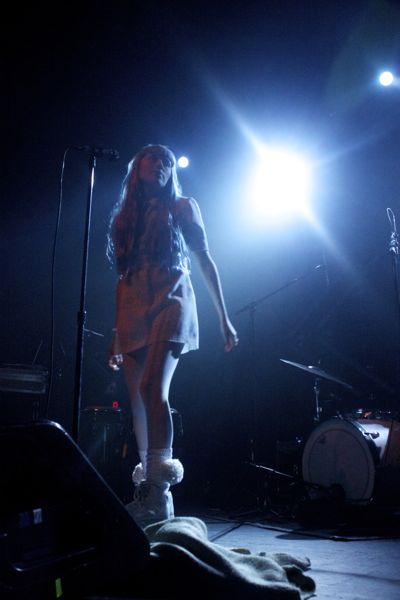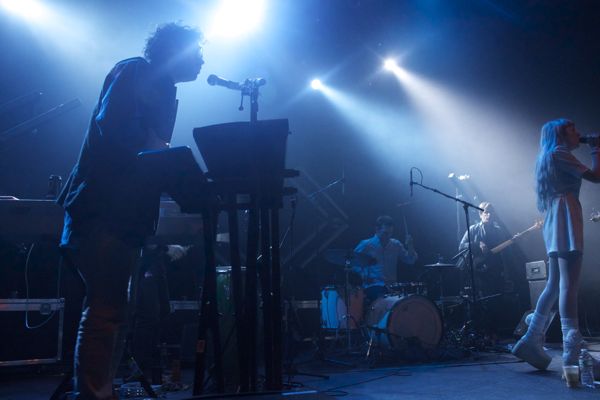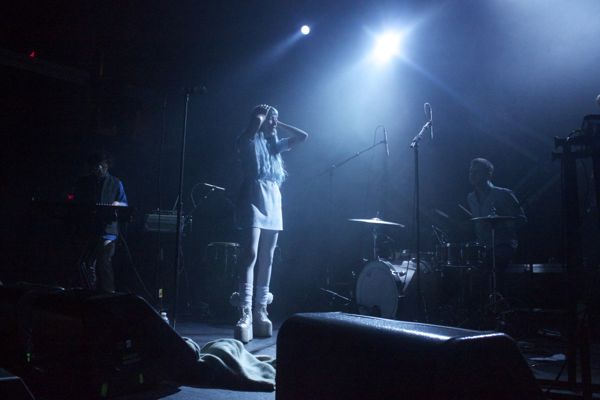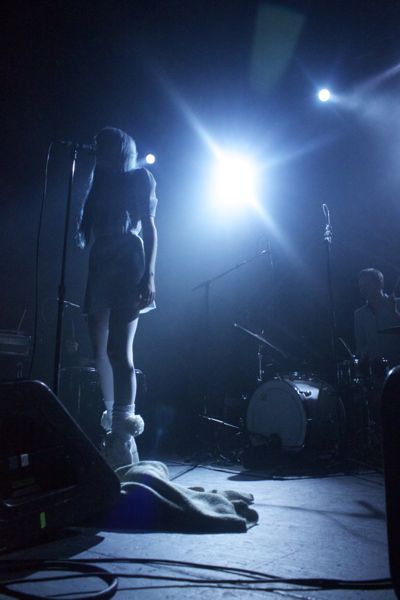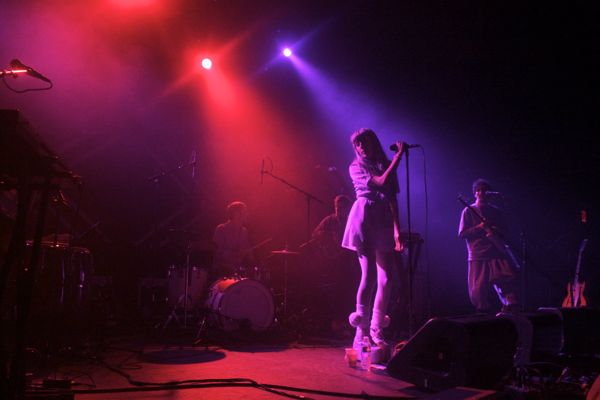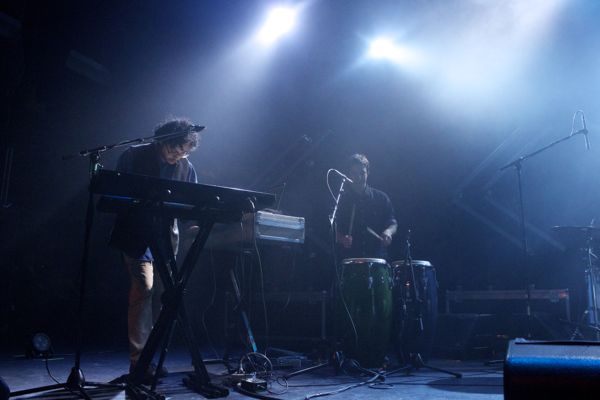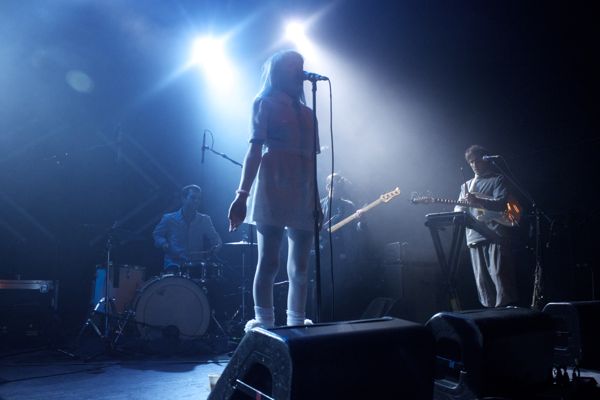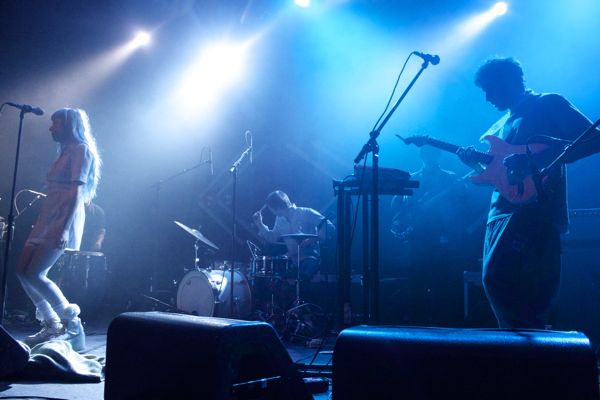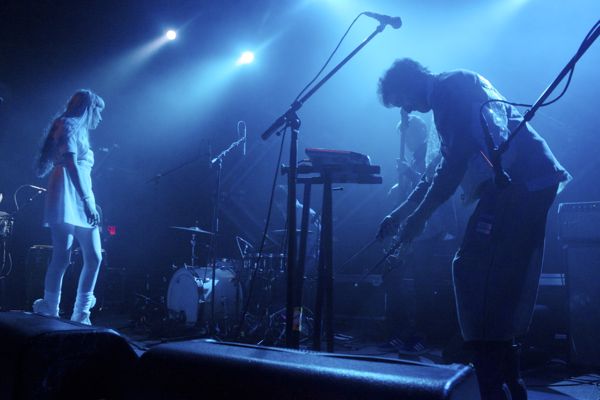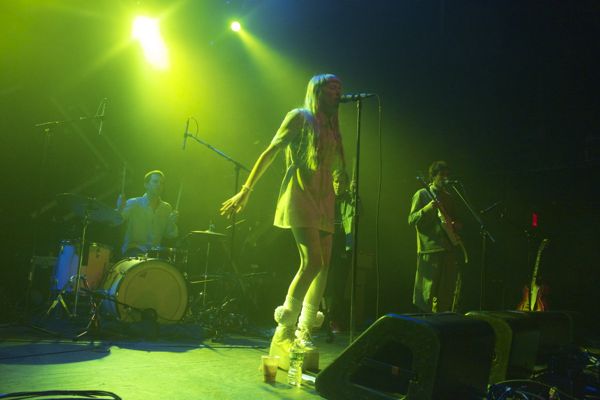 Sylvan Esso: