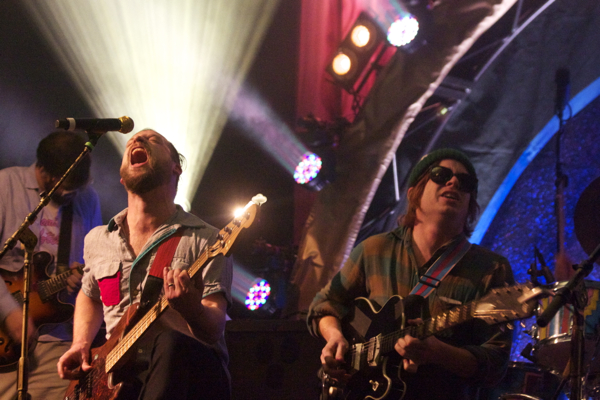 My introduction to Philadelphia rockers Dr. Dog came nearly a decade ago when they opened for The Raconteurs at Roseland Ballroom way back in 2006. It's hard to believe that happened so many years ago, but what's even crazier is seeing how far Dr. Dog have come in that period of time. They're now a beloved act that is fully capable of playing eight consecutive shows in New York City, and selling them out. Now they're the ones able to carefully select bright up-and-coming bands such as The Districts to open up for them, giving us a little glimpse of the future along the way. This is what went down at Music Hall of Williamsburg this past Saturday night, during the 2nd of Dr. Dog's 4×4 shows at both Music Hall and Bowery Ballroom.

Dr. Dog made an impression on me at Roseland on that distant night, and this Saturday The Districts took advantage of their opening slot, impressing everyone in the room, including Dr. Dog, who gave them heavy praise during their own set.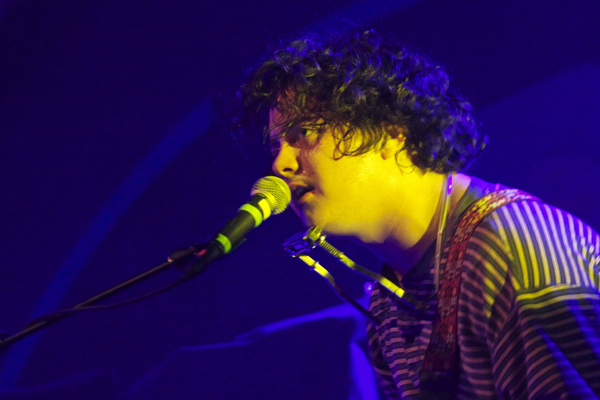 I was introduced to The Districts when they opened for Tennis at the Communion Records showcase at Rockwood Music Hall in 2013. I had no idea who they were, but they caught my attention right away. With x's on their hands they rocked out with a youthful swagger that you can't teach.
There weren't x's on their hands this time around, but that fierce rock intensity was still very much there. They had the entire crowd bopping along and some fans were even singing with them. They're about to release their debut album A Flourish and A Spoil next month, and be sure to keep these guys on your radar. They're an amazing raw talent, the sort of band you'd expect Dr. Dog to bring along.
Being that the Roseland show and last year's appearance at The Hudson Project were my only previous times seeing Dr. Dog live, this intimate club performance could be considered my first real Dr. Dog show experience. The shows were celebrating the release of their live album Live at a Flamingo Hotel, and featured colorful beach themed lights strung across the venue. Right from the getgo, I realized that this was indeed the right way to see the band. A tiny space with fans all sporting Dr. Dog winter hats, matching many band members who also wore the hats.
The energy in the room was not to be messed with. I'm pretty sure that everyone in the room knew every word to every song. The band and crowd had a fantastic interplay, proven during a rowdy version of "Lonesome" which ended with bassist Toby Leaman crowd surfing. I didn't expect to see crowd surfing at a Dr. Dog show, but hey, they know how to work a crowd.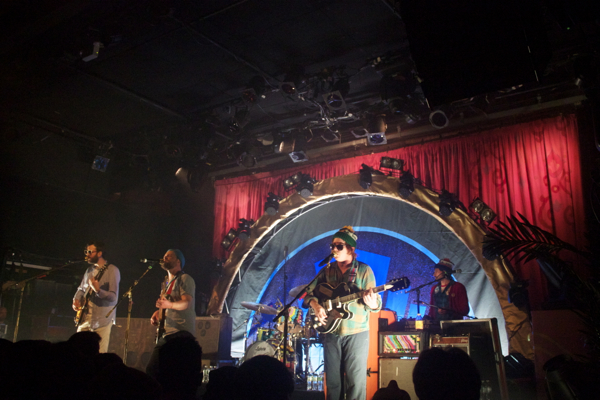 It was a set that served to fans both old and new, with plenty of cuts from B-Room and Be The Void, as well as old-school songs such as "Ain't It Strange" and their cover of Architecture in Helsinki's "Heart It Races." They brought out a special guest or two, including Delicate Steve's Steve Marion who came out and riffed with the band during the tail end of their regular set.
Dr. Dog have come quite a ways since that opening gig at Roseland, slowly taking over the scene, while The Raconteurs haven't released an album since President Bush's 2nd term. Their live show is a celebration of all that they've accomplished, as well as the dedicated fan base who helped get them there.
Dr. Dog Setlist (minus the encore):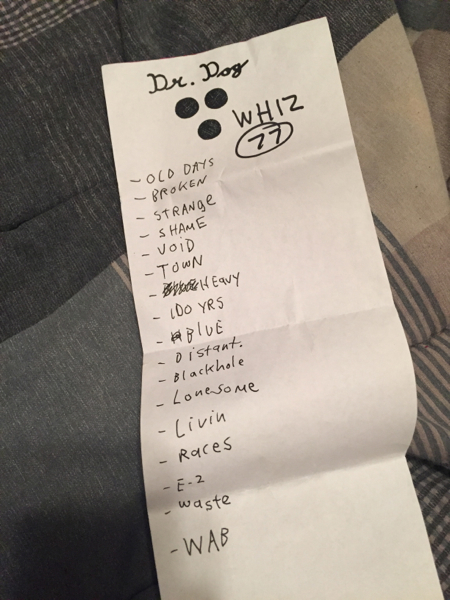 The Districts: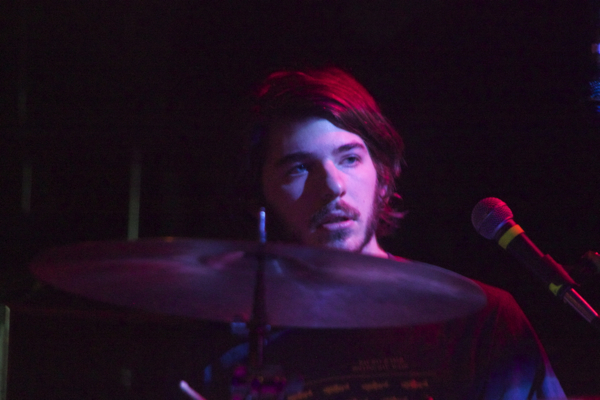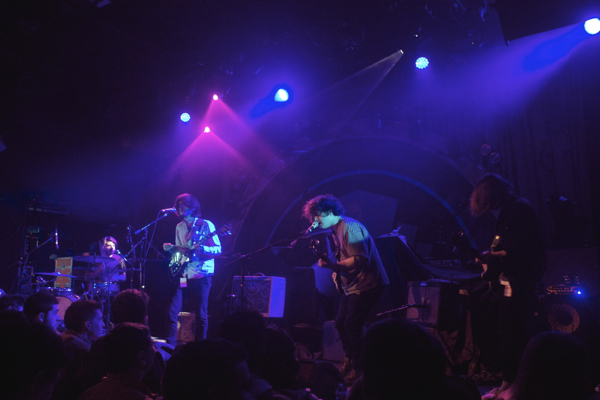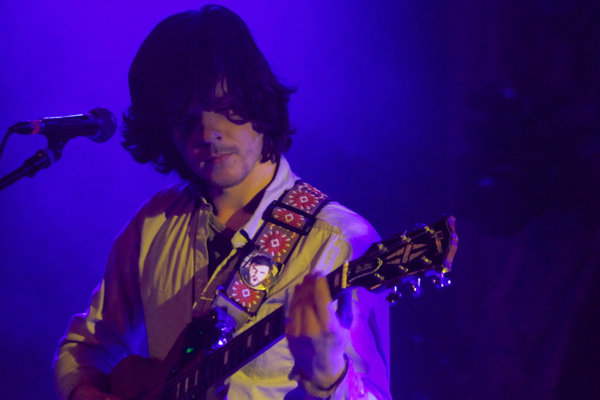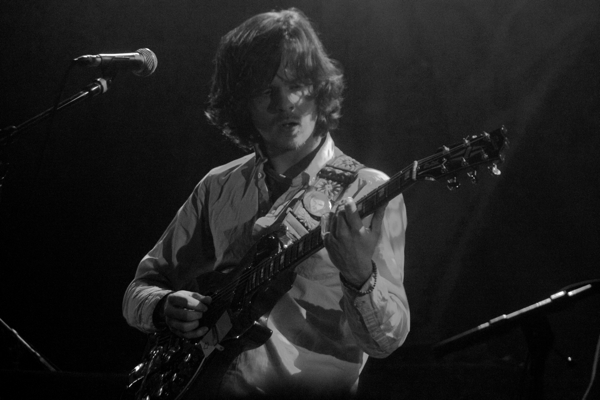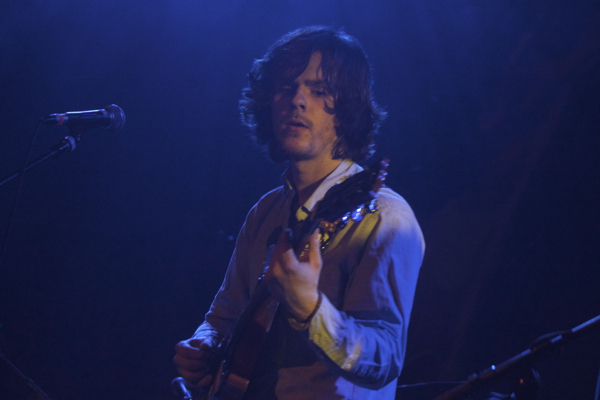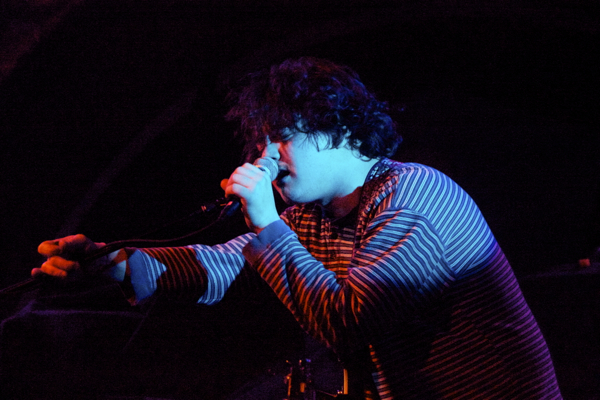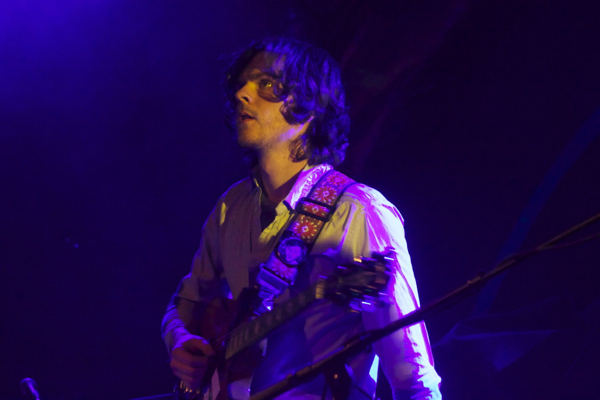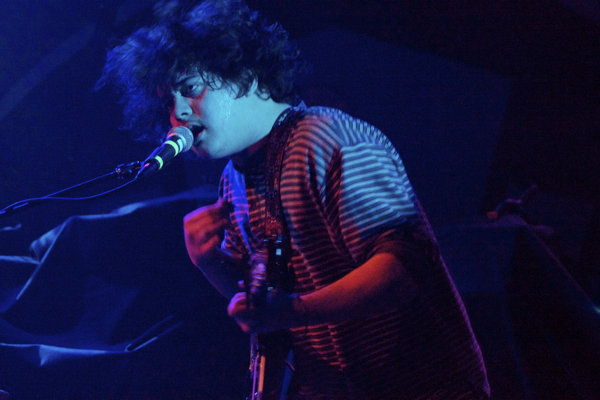 Dr. Dog: