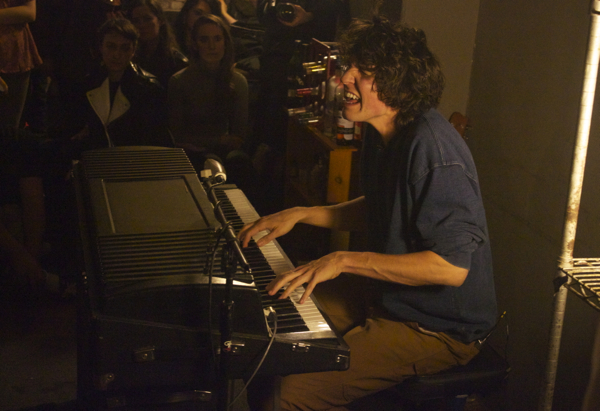 You may have heard a thing or two about hot rising star Tobias Jesso Jr. in 2014. The online music community has had nothing but heavy praise for the 29-year-old, who has only released a couple of songs officially. Even so, the Vancouver-native played the closing night of Pitchfork Paris and worked with producers such as Jr White (formerly of Girls), The Black Keys' Patrick Carney, and Ariel Rechtshaid. That's saying something.
So I was quite stoked when I received an invitation to check out a intimate performance from Jesso last month at a loft in Williamsburg. It was Jesso's 6th ever live performance, and the third night in a row that he delighted New York members lucky enough to be in attendance (mostly industry related folk).

Although I never got around to posting about Jesso Jr. until now, I had been enjoying everything I had heard from him, although I was never quite caught up in the same level of hype as others. But after seeing the man play in person, sign me up. He's a humble and very down to earth individual, who is very performance ready and indeed, super talented.
He played tracks off his debut album Goon (out March 17 via True Panther) such as his debut recordings "True Love" and "Just A Dream." His debut single is the beautiful "Hollywood" which was a devastating piece of fragility live. In between songs, Jesso shared little antidotes about the origin of them, as well as a little bit about himself. He spoke to the hushed crowd as if we were just friends around his campfire, urging us to use the rare moment of broken silence to crack our beers.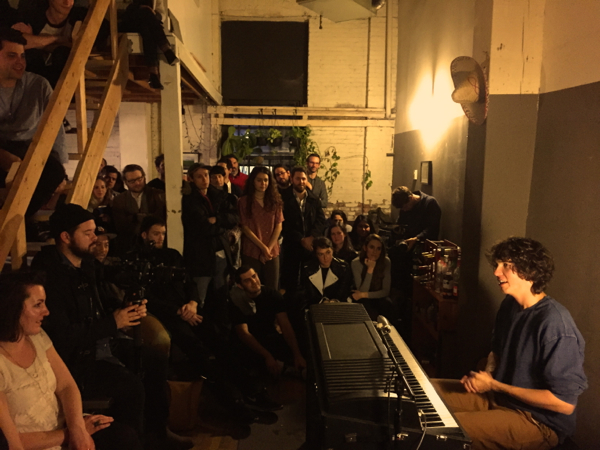 I see a lot of shows and often artists fail to meet the expectations that are unfairly put oto them when it comes to performing live. Not only did Jesso meet those expectations, but he went above and beyond. Quite frankly he floored me.
His songs speak for himself. He's the real deal.
Tobias Jesso Jr. will make his proper NYC live debut on March 26 at Mercury Lounge, with a performance at Baby's All Right the following evening.
Photos of his performance along with streams of "Hollywood," "True Love," and "Just A Dream," posted below.
Hollywood:
True Love:
Just A Dream: