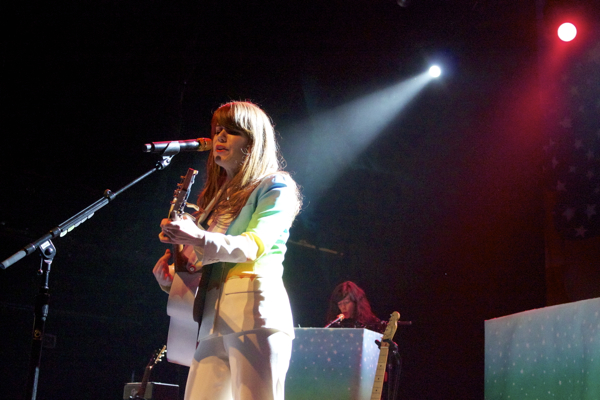 Last month Jenny Lewis played to a sold out crowd at Terminal 5, on tour for her new album The Voyager. This was her first show in New York since playing Governors Ball this June.
Support came from L.A. duo Girlpool, consisting of Cleo Tucker and Harmony Tividad. They made a name for themselves in October with some highly buzzed about CMJ performances, clearly catching the attention of Lewis. They performed tracks off their debut (self-titled) EP in sweet charming fashion. They were a fitting match to open for Lewis, and handled themselves great on the large Terminal 5 stage. They're surely ones to watch.

I never saw Jenny Lewis play a show before this show (only with The Postal Service), and unfortunately never got a chance to catch Rilo Kiley live. But I made up for this at Terminal 5, as Lewis opened the show with a more than welcome solo version of Rilo Kiley's "Silver Lining."
From there Lewis played a mix of material from The Voyager as well as Rabbit Fur Coat, her 2006 album with The Watson twins. She had a very positive and joyful demeanor on stage, giving an enthusiastic performance throughout the night. It was a pleasant surprise to get a few more Rilo Kiley tracks such as "The Moneymaker," "With Arms Outstretched," and "A Better Son/Daughter" to go along with her various solo material.
She's a very capable solo artist who is surely one of the leading voices out there at the moment. We could use more Jenny Lewis' out there.
Setlist:
1. Silver Lining (Rilo Kiley)
2. Just One of the Guys
3. Head Underwater
4. Slippery Slopes
5. The Moneymaker (Rilo Kiley)
6. The Next Messiah
7. Pretty Bird
8. The New You
9. Late Bloomer
10. You Are What You Love (Jenny Lewis with The Watson Twins)
11. Melt Your Heart (Jenny Lewis with The Watson Twins)
12. Rise Up With Fists!! (Jenny Lewis with The Watson Twins)
13. Aloha and the Three Johns
14. Love U Forever
15. A Better Son/Daughter (Rilo Kiley)
Encore:
16. With Arms Outstretched (Rilo Kiley)
17. Acid Tongue
18. She's Not Me
Jenny Lewis: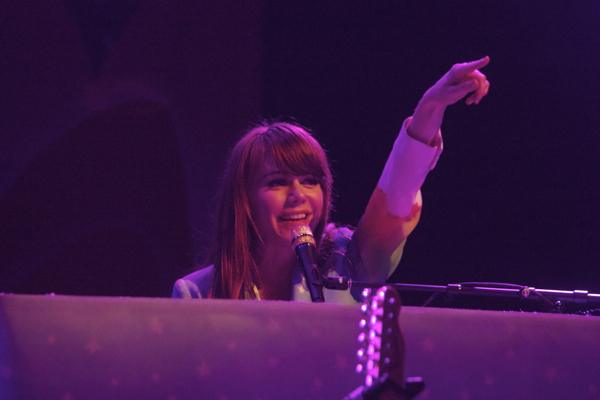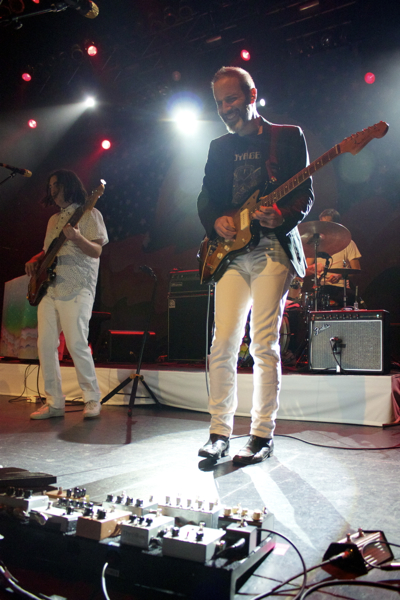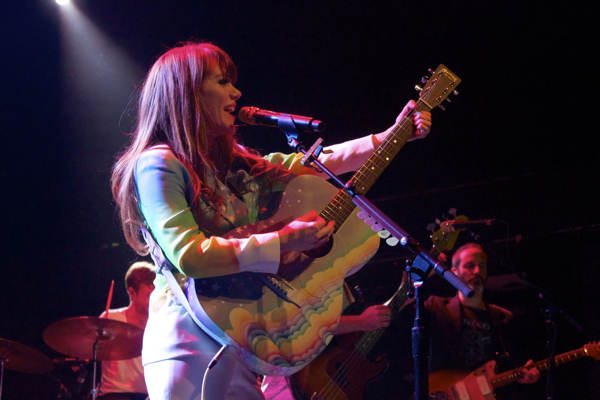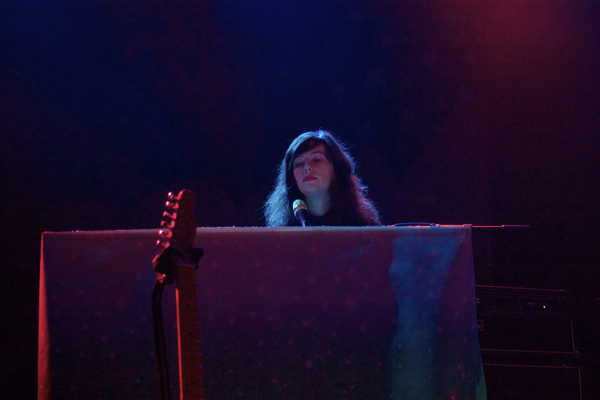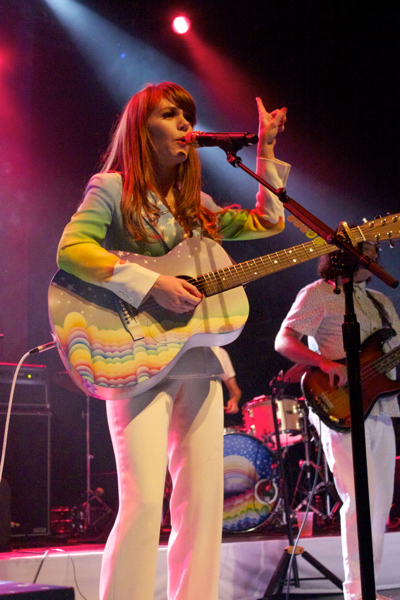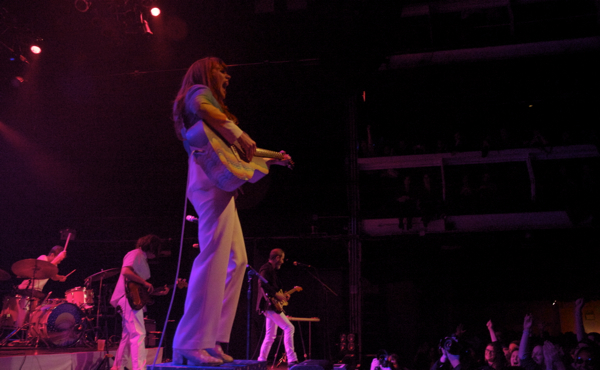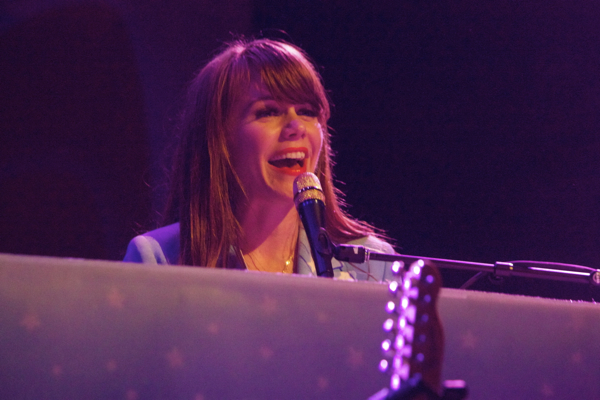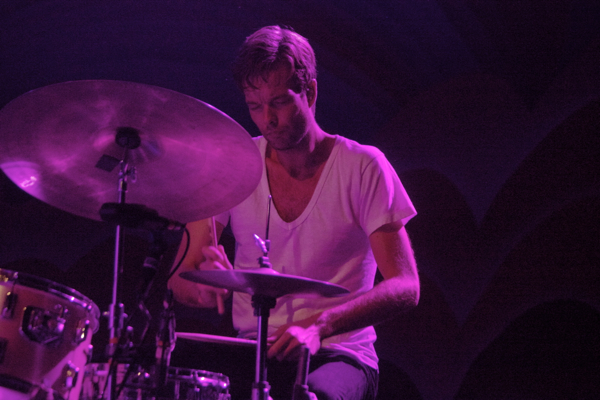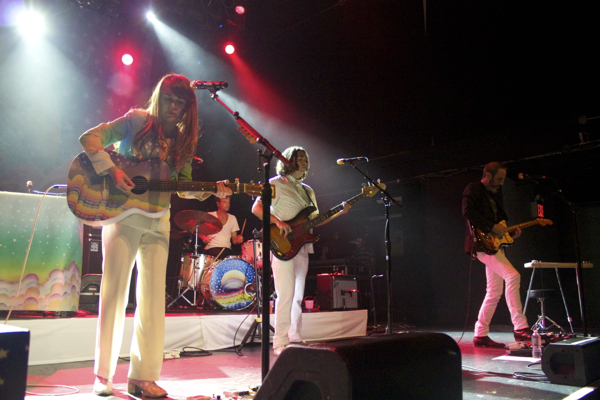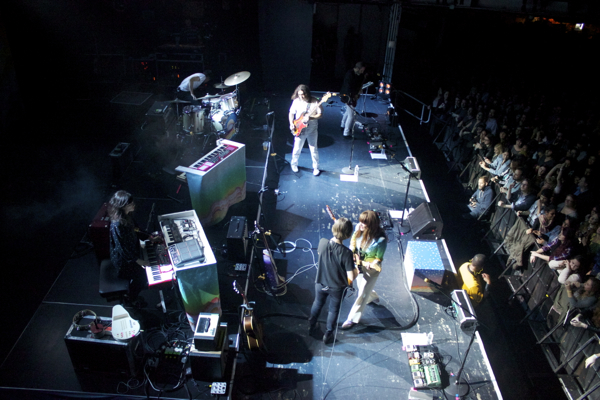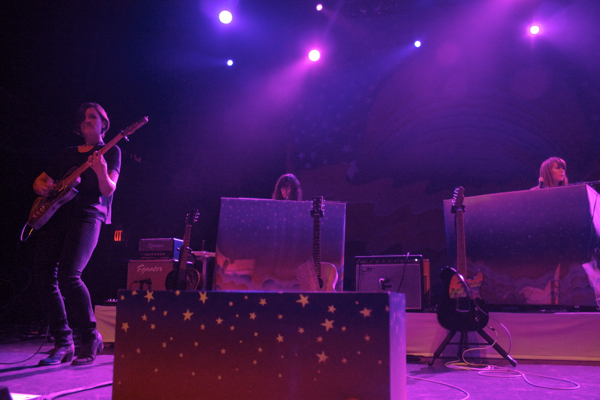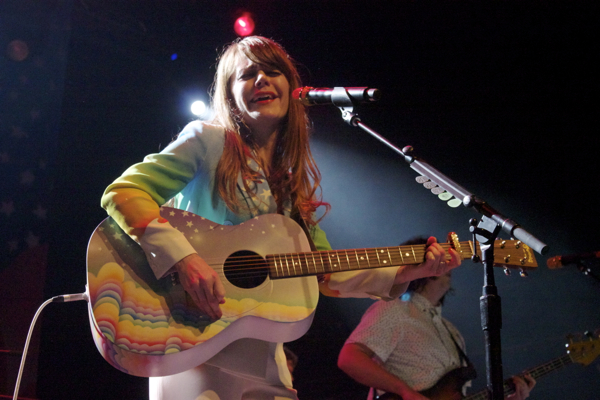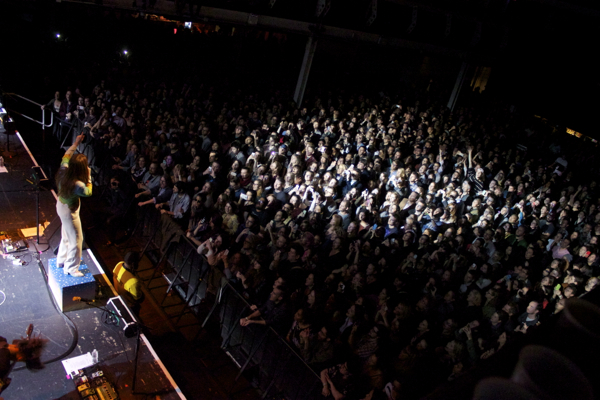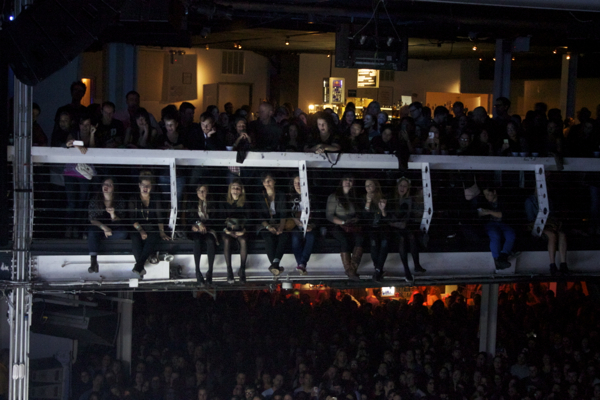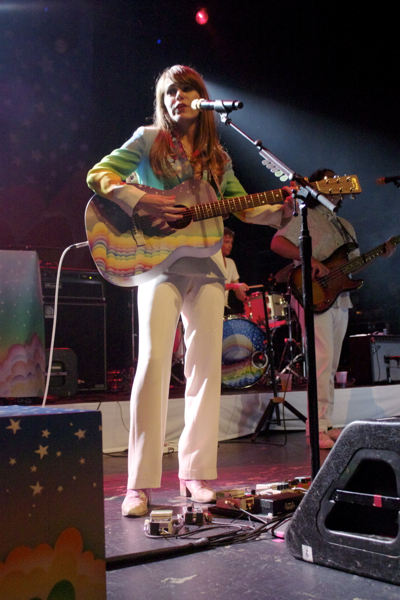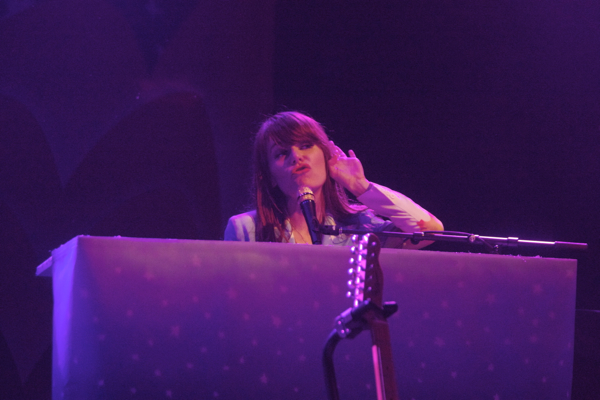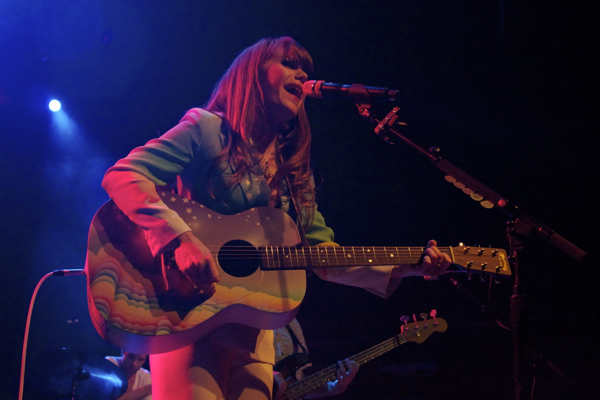 Girlpool: