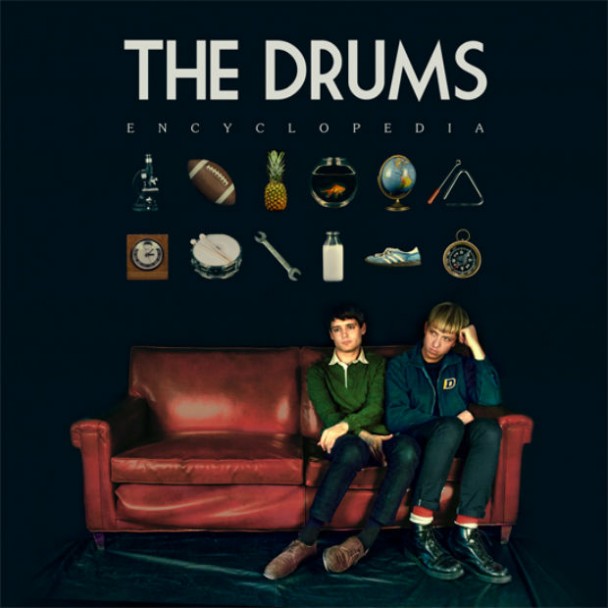 The Drums will return with new album Encyclopedia on September 22 via Minor Records. The album will mark the first time since the Summertime EP that The Drums have recorded with just Jonny Pierce and Jacob Graham.
We already heard first single "Magic Mountain", and now the band have revealed the album's tracklist and some insight into the album. Here's a quote from Jonny about Encyclopedia:
Encyclopedia is full of magic and surprise while maintaining a serious, more weighty tone throughout. We were feeling very angry, confused, and alone when we made this album; and we wanted to be very honest this time around, even if being honest meant making some people uncomfortable. We've left the beach for higher ground, always searching for hope.

Based on the new directed heard on "Magic Mountain," the band are staying true to their hearts and taking the ship wherever it needs to go. Got to respect them for that.
Can't wait to hear the record. Check out the tracklist below.
1. Magic Mountain
2. I Can't Pretend
3. I Hope Times Doesn't Change Him
4. Kiss Me Again
5. Let Me
6. Break My Heart
7. Face Of God
8. U.S. National Park
9. Deep In My Heart
10. Bell Laboratories
11. There Is Nothing Left
12. Wild Geese