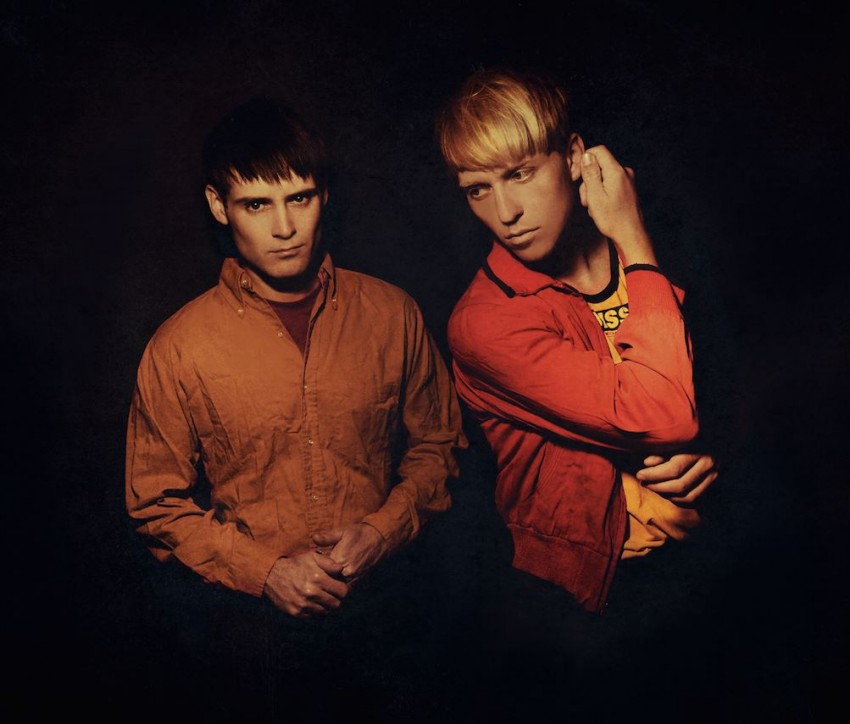 After three years, The Drums are back. No official word on the album yet (it's coming), but today the band released a new 7″ single titled "Magic Mountain." As frontman/vocalist Jonny Pierce told Noisey (who premiered the track), the band's lineup now consists of just him and Jacob Graham (for the first time since the Summertime EP). Here's the full quote from Pierce:
Not since the Summertime EP has it been just Jacob and I left up to our own devices. Now that we're back to just the two founding members, we figured we could do whatever we wanted and run with it. Together, we had just one goal: let go of any preconceived ideas that anyone has about The Drums and make songs to be as grand and majestic as we want them to be. "Magic Mountain" is a sparkling reflection of our last three years. It's about shedding off what binds you and protecting whats good, finding a safe place away from everyone and everything that wants to destroy you.
As a rather big fan of the band, the song caught me off guard a bit. While it is definitely very much The Drums, something about it hit in a different way. Although it has hooks, its not as immediate and clear cut in its melodic hooks as fans are used to. There's a more raw, tense feeling in the air during "Magic Mountain", which I think is a bit of a grower. It didn't blow me away at first, but each listen has been better and more revealing than the last.
I can totally see this one being a monster to hear live.


The band will tour the U.S. this fall, which includes two NYC stops. Find the full list of dates below.
09/15 – Philadelphia, PA @ First Unitarian Church
09/16 – Brooklyn, NY @ Music Hall of Williamsburg
09/17 – Washington, DC @ 9:30
09/20 – New York, NY @ Bowery Ballroom
09/22 – Boston, MA @ Brighton Music Hall
09/24 – Montreal, QC @ Cabaret Mile-End
09/25 – Toronto, ON @ Danforth Music Hall
09/27 – Chicago, IL @ Bottom Lounge
09/29 – Minneapolis, MN @ Triple Rock
10/01 – Denver, CO @ Gothic Theatre
10/02 – Salt Lake City, UT @ Urban Lounge
10/03 – Sacramento, CA @ TBD Festival
10/05 – Los Angeles, CA @ Mayan Theatre
10/06 – San Francisco, CA @ Great American Music Hall
10/08 – Portland, OR @ Portland Star
10/09 – Seattle, WA @ Neumo's
10/10 – Vancouver, BC @ Fortune