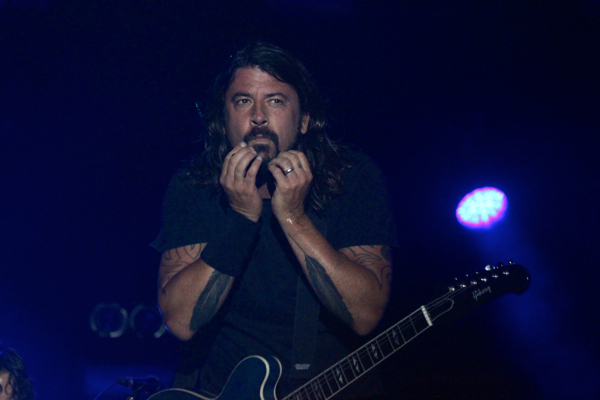 Foo Fighters will release their long-awaited new album later this year. Their set at Firefly didn't feature any news songs, but that's alright. Foo Fighters have a storied career full of songs that made up for the lack of new material shared – plus some surprises as well. Firefly did well by scheduling no one else around the Foo's, giving everyone who wanted to see them the rightful chance.
The last (and only other) time I saw the Foo Fighters was at MSG back in 2008, and as far as I can recall, they came out with just as much fire and passion as that show. Dave Grohl was eager to please the Delaware crowd, bringing up the lovely memories he had of past visits, recalling the smell of Delaware food spot, Grotto Pizza. Guitarist Chris Shiflett played sitting down as he is healing a broken ankle, but even so the band came out fighting, opening incredibly with "Times Like These."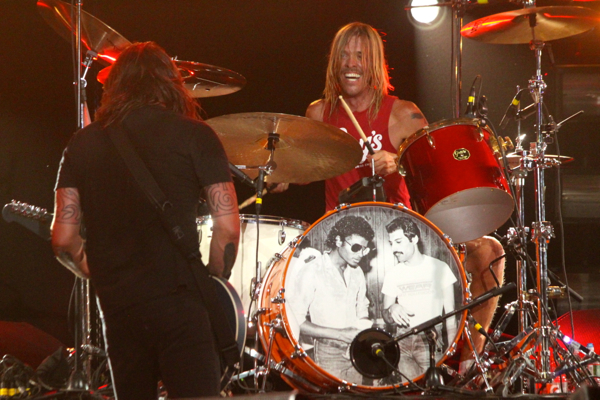 Grohl indulges in all the foreplay of arena rock shows on stage, filling the gaps with lots of chatter and stories such as how people always threw Mentos at them whenever they played "Big Me" thanks to its music video. Grohl was every bit the frontman, running through the crowd to climb the scaffolding of the soundbooth, only to return with a fresh pint of Rolling Rock. He even had praise for Arctic Monkeys, a good rock and roll band in Grohl's eyes. It doesn't get much better than that, now does it?
The set was very much classic Foo's, spanning as far back as "This Is a Call", coming closer with " My Hero", "Learn To Fly", "The Pretender" and touching home with Wasting Light material such as "Rope." When things came to a close, Grohl told the crowd he had to "Play the sweetest love song I know." Just when I thought he was getting all sentimental on us, the all too familiar riff of "All My Life" began, and next thing I knew I found myself fully participating in mosh pit. Pure Foo Fighters.
Even at two hours, they came back out for more. This time, they wanted to be known as a bar band named The Holy Shits, who just played classic rock songs. They then delivered absolutely perfect covers of Alice Cooper's "School's Out", The Rolling Stones' "Miss You", Van Halen's "Ain't Talkin' 'Bout Love" and Queen and David Bowie's "Under Pressure", with Hawkins taking over Freddie's part, and Dave taking Bowie's. When it came for one last little cover, what else was left but "Everlong?"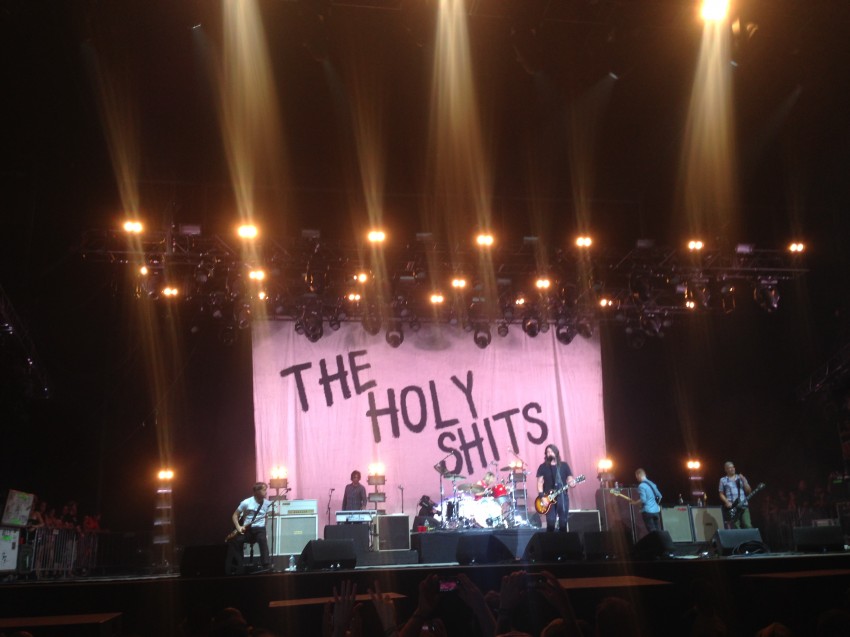 I've shared the setlist below, along with videos of all four of the covers and of course, some photos.
Setlist:
1. Times Like These
2. Rope
3. The Pretender
4. Learn to Fly
5. White Limo
6. Arlandria
7. My Hero
8. Cold Day in the Sun
9. Big Me
10. Monkey Wrench
11. Walk
12. These Days
13. Generator
14. This Is a Call
15. Best of You
16. All My Life
Encore (as 'The Holy Shits')
17. School's Out (Alice Cooper Cover)
18. Miss You (The Rolling Stones Cover)
19. Ain't Talkin' 'bout Love (Van Halen Cover)
20. Under Pressure (Queen & David Bowie Cover)
21. Everlong
"Schools Out (Alice Cooper Cover)":
"Miss You (Rolling Stones Cover)":
""Ain't Talkin Bout Love (Van Halen Cover)" "
"Under Pressure (Queen and David Bowie Cover)"