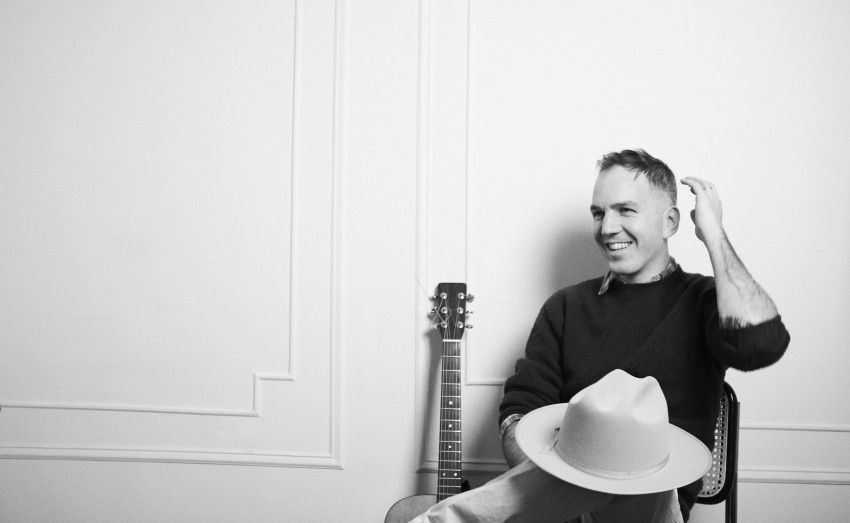 It's still hard for me to accept that The Walkmen will be on hiatus for the foreseeable future. But hey, at least we will be getting solo records from nearly all of the band's members.
The band's very own Walter Martin has made the first move. His debut album is titled We're All Young Together and will come out May 13 via Family Jukebox. He described it as a family record:
I'm calling it a family record and I tried to fill it with warmth and humor because that's the kind of art I like – stuff that makes everyone feel welcome. To me it's a serious record disguised as a not serious record.
He started working on the album around the time when The Walkmen were finishing up work on their last album Heaven and while his wife was pregnant with their first child. With fatherhood looming, Martin wanted to challenge himself. He had co-written songs for the band since they had formed in 2000 and now it was his time to write for himself.
The first song to be released is a rather lovely song called "Sing To Me" that features guest vocals from Karen O of the Yeah Yeah Yeahs. It's a soft and gentle offering that features a sort of country-style duet between the two that is sweet and tender.
In addition to Karen O, the album will feature guest appearances from the likes of Nick Zinner (also) of the Yeah Yeah Yeahs, Matt Berninger of The National, Alec Ounsworth of Clap Your Hands Say Yeah, Kat Edmonson, and fellow The Walkmen bandmates Hamilton Leithauser and Matt Barrick.
Find "Sing To Me" posted below.