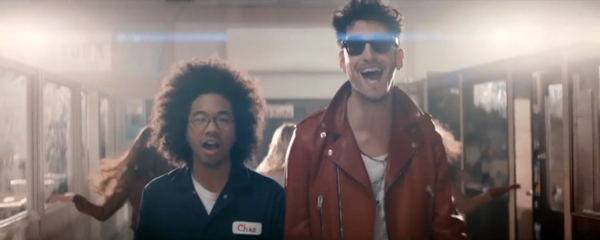 Chromeo and Toro Y Moi are a dream team match-up on their awesome track "Come Alive."
They've released a pretty wacky music video for it starring Chromeo's Dave 1 and P-Thugg as well as Chaz Bundick. In the video weird things happen at night in a mall where mannequins come to life, dance, and get frisky.
Alex Southam directed the video, which you can watch below.