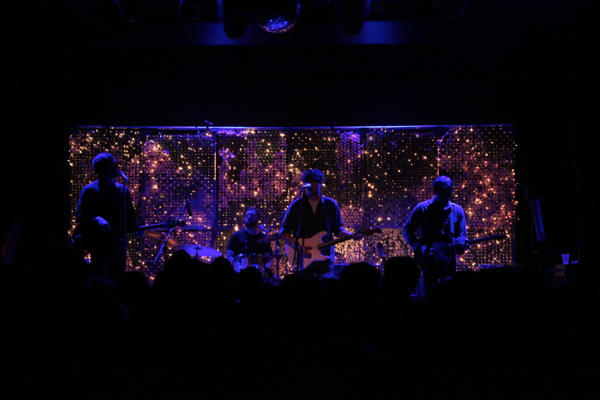 This year Cass McCombs released his new record, Big Wheel and Others. He stopped by Bowery Ballroom last night to play tunes from that album, as well as the rest from his incredible discography, to a sold out crowd.
The last time I saw Cass, it was a very different occasion. It was about a year ago at the the Holy Trinity Church for a special benefit show for Hurricane Sandy. It featured acoustic sets from artists such as Cass, Vampire Weekend, Dirty Projectors, The Walkmen, and Real Estate. Cass delivered a powerful set, one that I will never forget. It was truly special, and unforgettable.
He worked his magic again last night, even if it was a drastic atmosphere change. He played in front of a cool backdrop of a fence with a string of glowing lights on it. They went hung tight to every word that Cass delivered, as powerful and dramatic as the next. Cass is underappreciated by many in my opinion, and hearing his wondrous gems live reaffirms that notion. He's truly one of a kind.
Check out the rest of my photos from last night below.