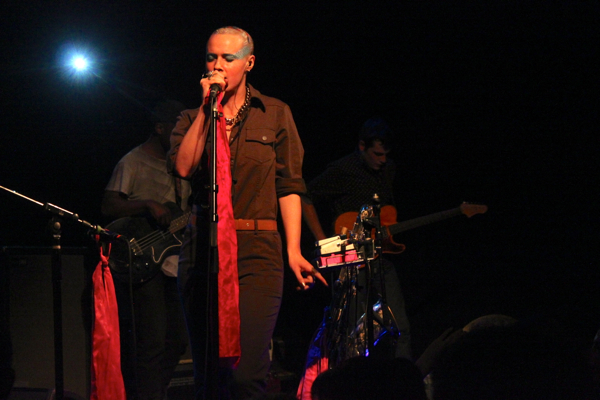 It's been a long time since I was first introduced to Rubblebucket in the hot heat of Bonnaroo 2012. They've come a long way since then, packing in Music Hall of Williamsburg with ease on Thursday night, with fans eager to see the band. For good reason, their live show is full of pure energy that is distinctively them.
Their use of horns bring out different elements that only add to their exciting dance-funk sound. Frontwoman Kalmia Traver, who has been battling ovarian cancer, looked and sounded better than ever. Her energy was enough to get lost in, between all the glorious sounds being produced by the band, which barely fit all on one stage.
The clear highlight of the night was "Came Out Of A Lady", the triumphant single which first got me into these guys. It was performed with just pure unaltered enthusiasm by the band and the reception from the crowd was just as glorious. It's a song that deserves to be listened to live, where it just takes you over. Between this song and their encore, it sent members of the band both crowd-surfing and playing in the crowd.
Based upon what I saw on Thursday night, Rubblebucket are on the brink of breaking out in a real big way. They've already got a very dedicated fan base, and give them another year or so, I can see these guys capturing even larger stages such as Terminal 5.
Check out some photos from their set below.