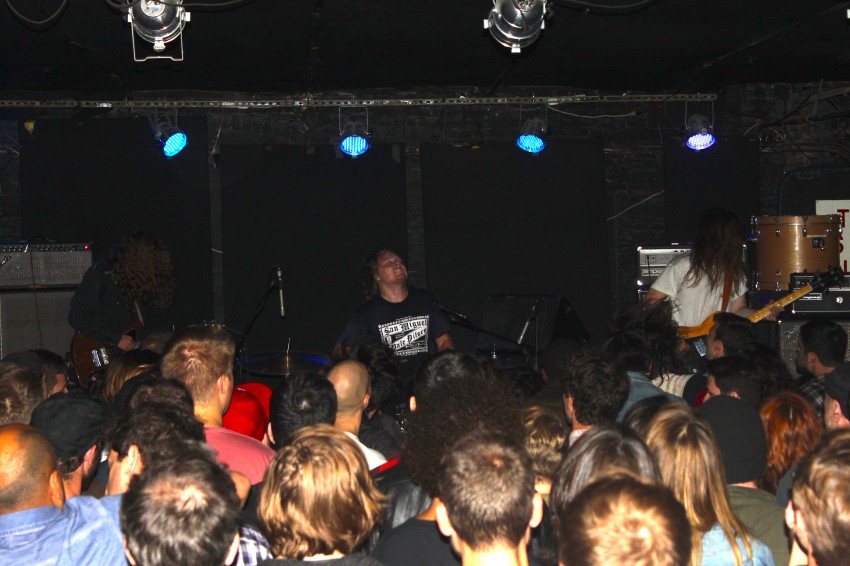 Fuzz, the newest and latest outfit of the restless Ty Segall rocked out a sold out Mercury Lounge on Saturday night, one of their two shows in the city over the weekend. Although Ty now sits behind the drum kit with Fuzz it still really felt like the Ty Segall show, especially since his guitarist Charlie Moothart is a part of Fuzz.
They played tracks of their debut (self-titled) album which is out now via In The Red. They brought a fierce but controlled set that had all the kids in the front of the crowd moving. Maybe somewhat tamely for a Ty show, but they were still crowd-surfing and stage diving, in the tiny Mercury Lounge, which just about says it all.
Ty Segall really may just be the new Jack White. The guy can literally get up and do what he wants, and it has our attention instantly, because we already know its going to be good.