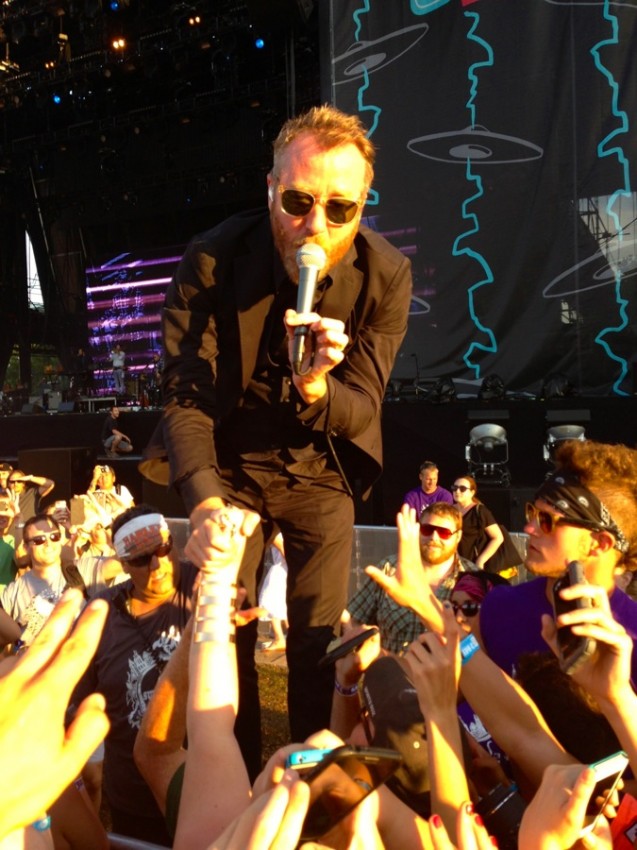 Hands down, The National put on my favorite show of the entire Lollapalooza weekend. When the show ends with Matt Berninger singing/screaming Terrible Love a mere 10 feet away from you, it's no contest. See my video of it below.
The set was a a good mix of the best cuts from Boxer, High Violet, and Trouble Will Find Me. Highlights were "Afraid Of Everyone", "Conversation 16", "This Is The Last Time", "Abel" and of course the 1-2 punch of "Mr. November" and "Terrible Love." The National are a band on top of their game, and every time I see them is just as incredible as the last. They're a pleasure to watch, and I can't imagine every getting tired of them.
Enjoy The National while they're around folks. We really are quite lucky to witness their existence.
Find a whole gallery of shots of their performance below.