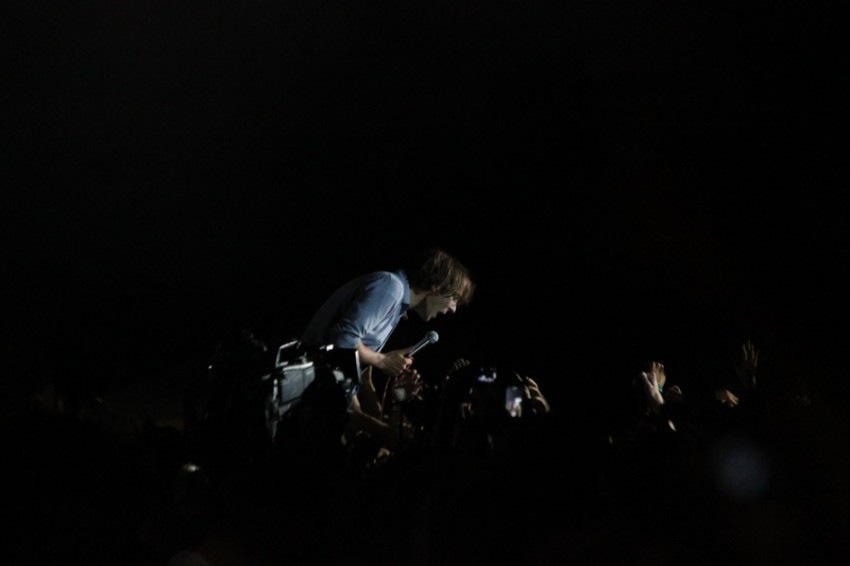 After catching some of The Cure's set, I went a mile journey across the Lollapalooza festival grounds to catch the rest of Phoenix's set. I am glad I did because they sounded fierce. I got there a little past the second half, luckily catching their performance of "Consolation Prizes", one of my favorite songs of theirs.
I also got to enjoy "S.O.S. In Bel Air", "Armistice", "1901", "If I Ever Feel Better", "Funky Squardance", "Rome", and a reprise of "Entertainment." Not bad. The real treat was watching Thomas Mars enter the crowd during "1901" and crowd surf literally from the soundboard section of the crowd, all the way to the front. it was an amazing thing to watch, and even more amazing that he trusted all those strangers not to drop him. Bravo, Thomas.
I was lucky enough to run into Thomas and Deck D'arcy before their set, they were incredibly kind and took time out of their busy interview/press schedule to snap a shot with me.
Find some more shots from their set posted below.