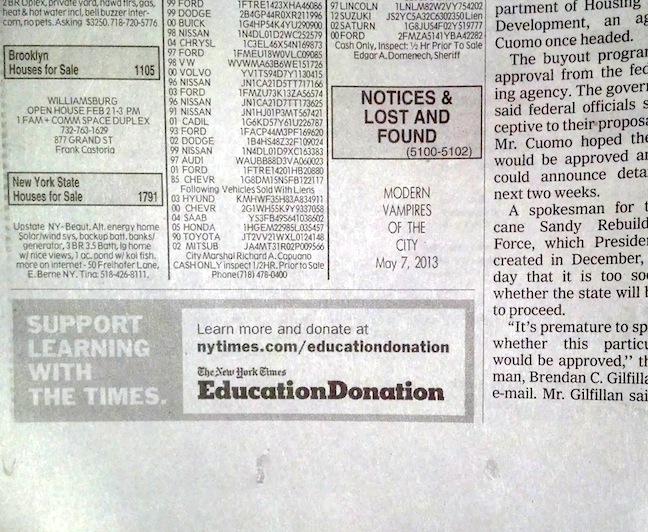 Vampire Weekend have revealed their new album title in clever fashion. They first took to twitter/facebook and simply wrote: "NYT classifieds…"
The savvy fellas took to the NY Times and bought space under the "Notices Lost and Found" section and put the following: "Modern Vampires of the City, May 7, 2013". Pitchfork shared the image above just moments ago, revealing the new album title. Now we know what those mysterious letters stood for in the bottom left corner of their new press photos.
So there you have it. The new album is Modern Vampires of the City and it comes out May 7 via XL Recordings.