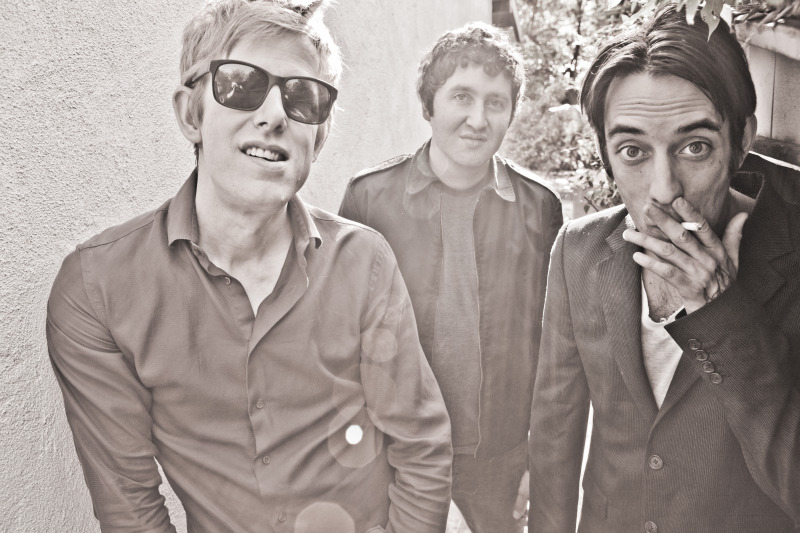 Just a few days ago I posted about Dan Boeckner's band Handsome Furs breaking up. Maybe Divine Fits, his new band with Britt Daniel of Spoon and Sam Brown of New Bomb Turks, has something to do with it.
The trio will release their debut album later this year via Merge Records. Nick Launay produced it. The band tweeted the following message today:

This duo makes sense. When I saw Spoon perform at Radio City back in 2012, Dan came out and they performed a cover of Wolf Parade's "Modern World". Find the video below.