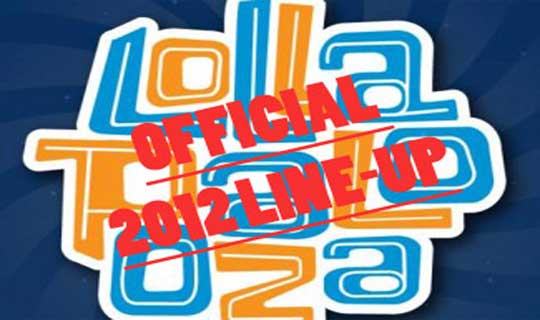 There's a ton of great summer music festivals to consider this summer, and now we can officially share the lineup for the 2012 edition of Lollapalooza.
The headliners are Red Hot Chili Peppers, The Black Keys, Black Sabbath, and Jack White. Then you got Florence + The Machine, At The Drive-In, The Shins, Passion Pit, Sigur Ros, Bloc Party, Franz Ferdinand, The Walkmen, The Tallest Man On Earth, Toro Y Moi, Dr. Dog,  Justice, The Weeknd, Santigold, Metric, The Temper Tramp, The Head & The Heart, The Big Pink, Alabama Shakes, The Gaslight Anthem, Tame Impala, Neon Indian, Washed Out, Chairlift, Yellow Ostrich, White Rabbits, Sharon Van Etten.
For me, the two big ones are Bloc Party, and Franz Ferdinand, who both haven't toured in a while. Hopefully this means a new album in the not too soon future from the latter. It's also going to be cool to witness the return of Black Sabbath, and even At The Drive-In. Overall, it's a pretty strong lineup from top to bottom, and one that certainly rivals the other big festivals.
For the full lineup, head to the Lollapalooza site. Maybe I will see you there.