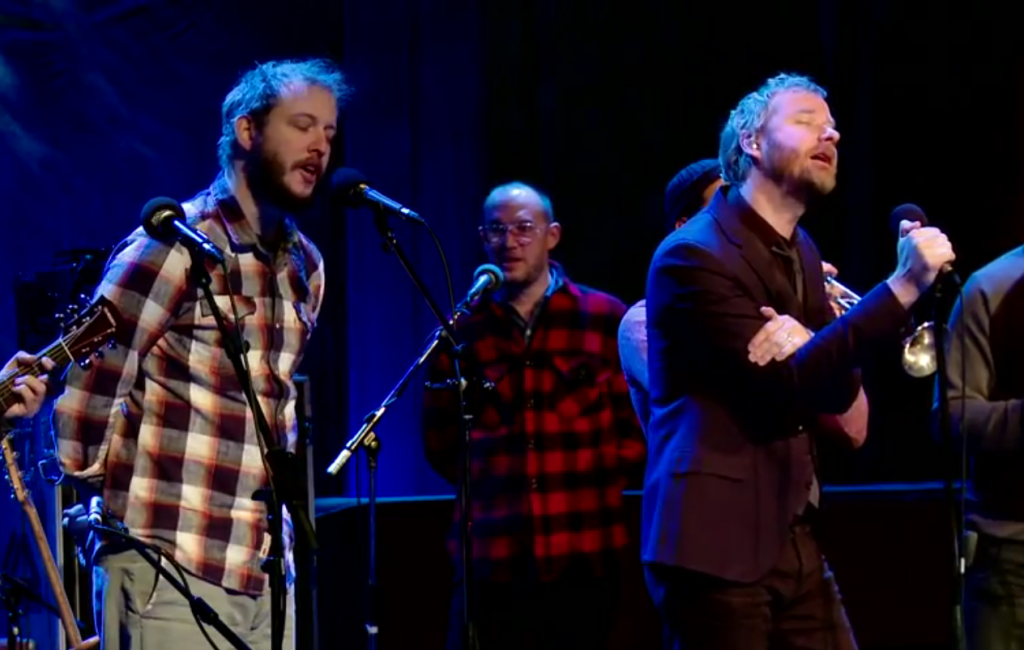 Yesterday The National performed two new songs live for Toronto's CBC Radio show Q, at the Glenn Gould Studio. Footage has arrived of them performing their High Violet album closer, "Vanderlyle Crybaby Geeks" live with Justin Vernon of Bon Iver.
This is a performance that will make you look at the song from a whole new light. It's spectacular. Having Justin Vernon on your side is always an added bonus. You want that dude on your team.
Watch the performance after the jump.